Porsche 2021 911 Turbo S Is Quickest and Most Powerful Yet
Both the 911 Turbo S coupe and convertible are sub-three second speedsters that top out at 205 mph.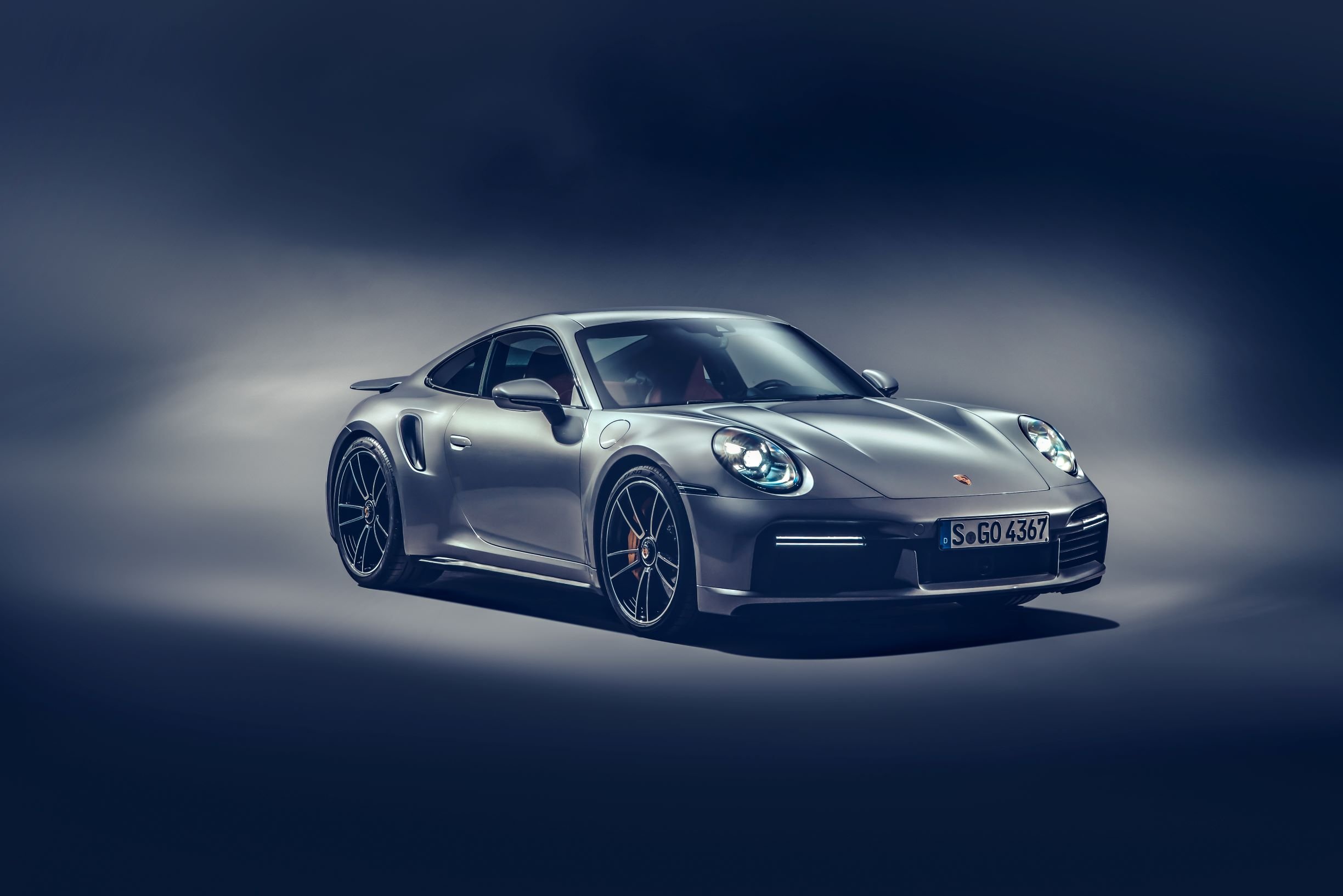 Fans of Porsche and horsepower have a lot to look forward to in the 2021 911 Turbo S. 
The German automaker recently unveiled the coupe and Cabriolet—i.e. convertible—versions of its new range-topping 911 with a revised twin-turbocharged 3.8-liter flat-six that produces 640 horsepower.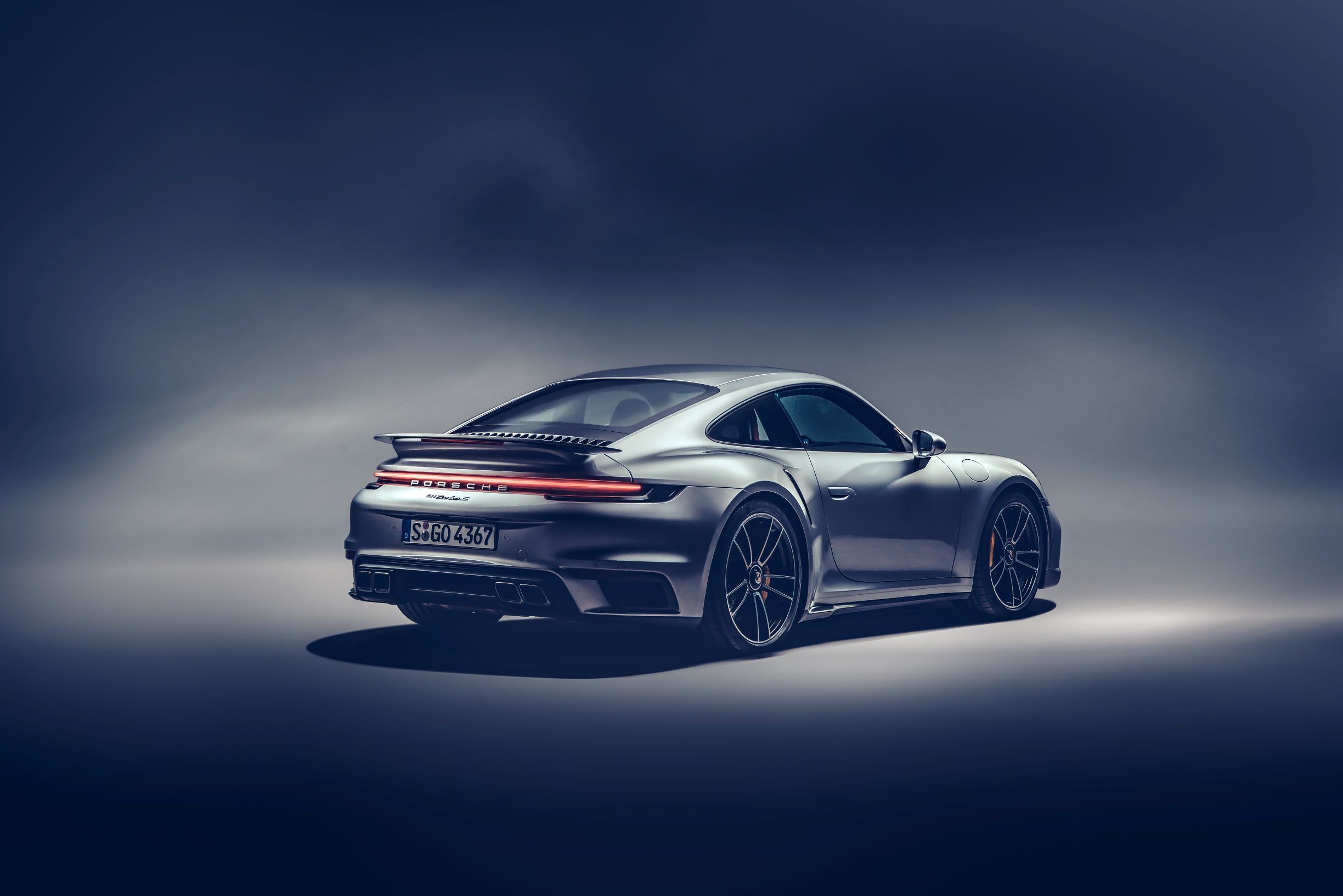 With 60 more horses running through its eight-speed dual-clutch transmission, the most powerful 911 Turbo ever can hit 60 mph in 2.6 seconds (the droptop does the same in 2.7 seconds), making it two tenths of a second quicker than its predecessor. Both will top out at 205 mph.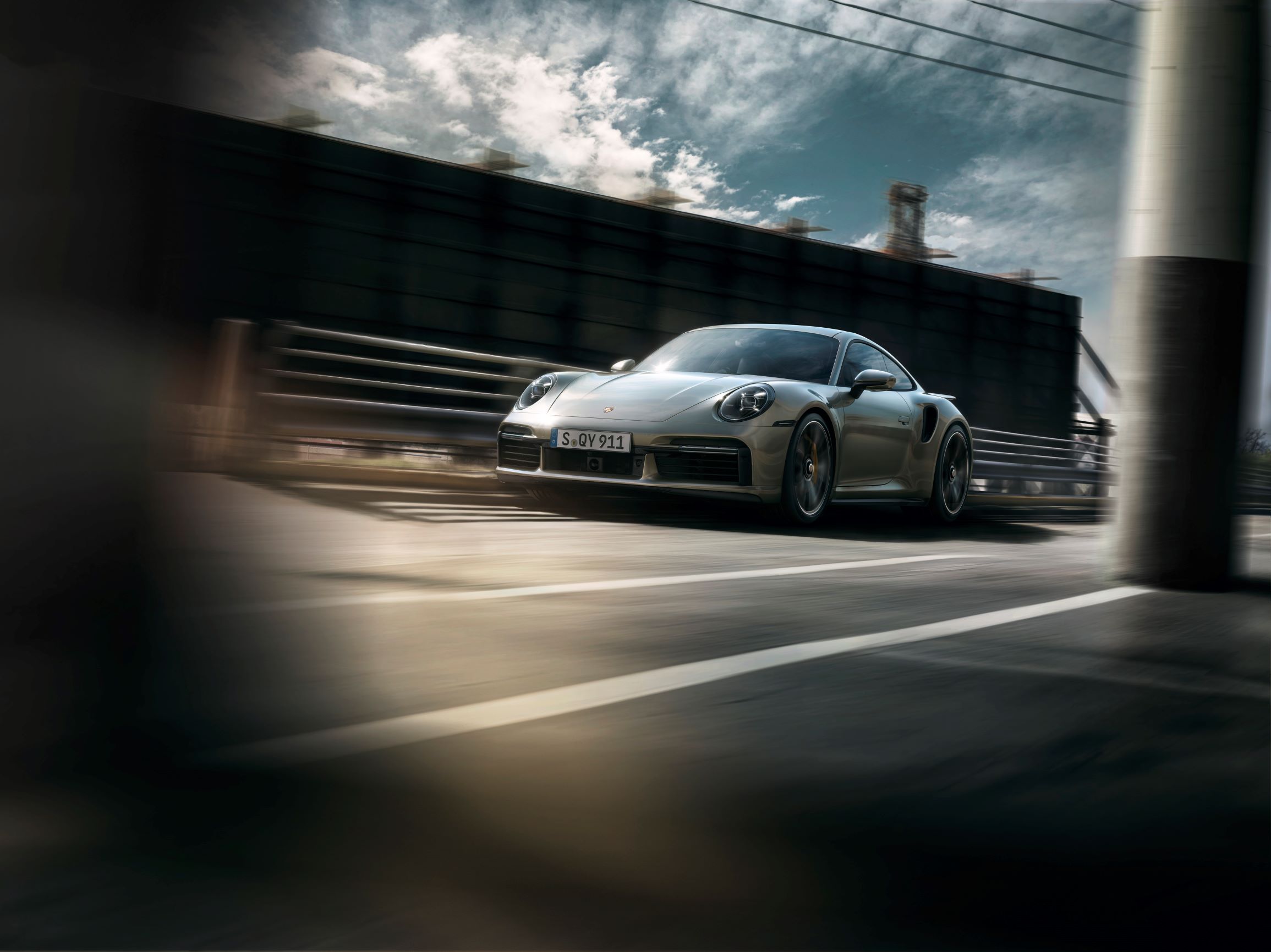 Those speedy feats are made possible in part by 14-percent larger air coolers that, in their new position behind the engine, increase aspiration by 13 percent. A redesigned front end with wider air intakes subtly shows passersby that the vehicle is turbocharged, while an extendable front spoiler and larger rear wing deliver 15 percent more downforce in comparison to the previous model. Porsche Dynamic Chassis Control, rear-axle steering and Porsche Ceramic Composite Brakes are retained from last year. 
The 911 Turbo S also features muscular rear fenders that emphasize its stunning lines. Rectangular tailpipes in high-gloss black come standard, but an even meaner—and presumably louder—sport exhaust system with oval tailpipes can be ordered in high-gloss black or silver.
Inside is a swanky cockpit with full-leather and carbon fiber trim with silver accents. Standard 18-way adjustable sport seats feature stitching that harks to the '70s- and '80s-era 911 Turbo, and there's a central 10.9-inch touchscreen that runs the Porsche Communication Management system. Other standard features include a GT Sport steering wheel and a Bose surround-sound audio system. 
The 2021 Porsche 911 Turbo S Coupe and Cabriolet will respectively be priced at $203,500 and $216,300 when they hit U.S. dealerships later this year.