Celebrate 25 Years of the Ducati Monster With a Visual History of the Iconic Streetfighter
Ducati truly created a Monster.
Way back in 1993, race-inspired aerodynamic plastic bodywork enveloped sportbikes, hiding all the cool machinery at work.
Sportbike riders had the unfortunate habit of breaking that plastic in minor spills that could cause exorbitantly expensive cosmetic damage to still-rideable machines.
They responded by stripping off the broken bits and riding their machines au natural, accidentally creating the new category of so-called streetfighters.
Ducati designer Miguel Galluzzi noticed and embraced this trend when he created the Monster, a factory streetfighter packing race-ready suspension in a bike that proudly displays its steel tube trellis frame and V-twin engine rather than concealing them beneath bodywork.
It seemed like most of the 315,000 Monsters built in the 25 years since the model launched in 1993 were on display in the owners' parking area at the recent U.S. MotoGP race at Circuit of the Americas in Austin.
Among them was the 2018 Monster 821, the latest variant from Ducati, which they loaned Maxim for the weekend at the track.
This very newest Monster (like the Monster 797 we tested last year) exhibits all the traits which have made the bike so popular since the original in 1993; direct engagement with the machine beneath you combined with wind-in-the-face fun.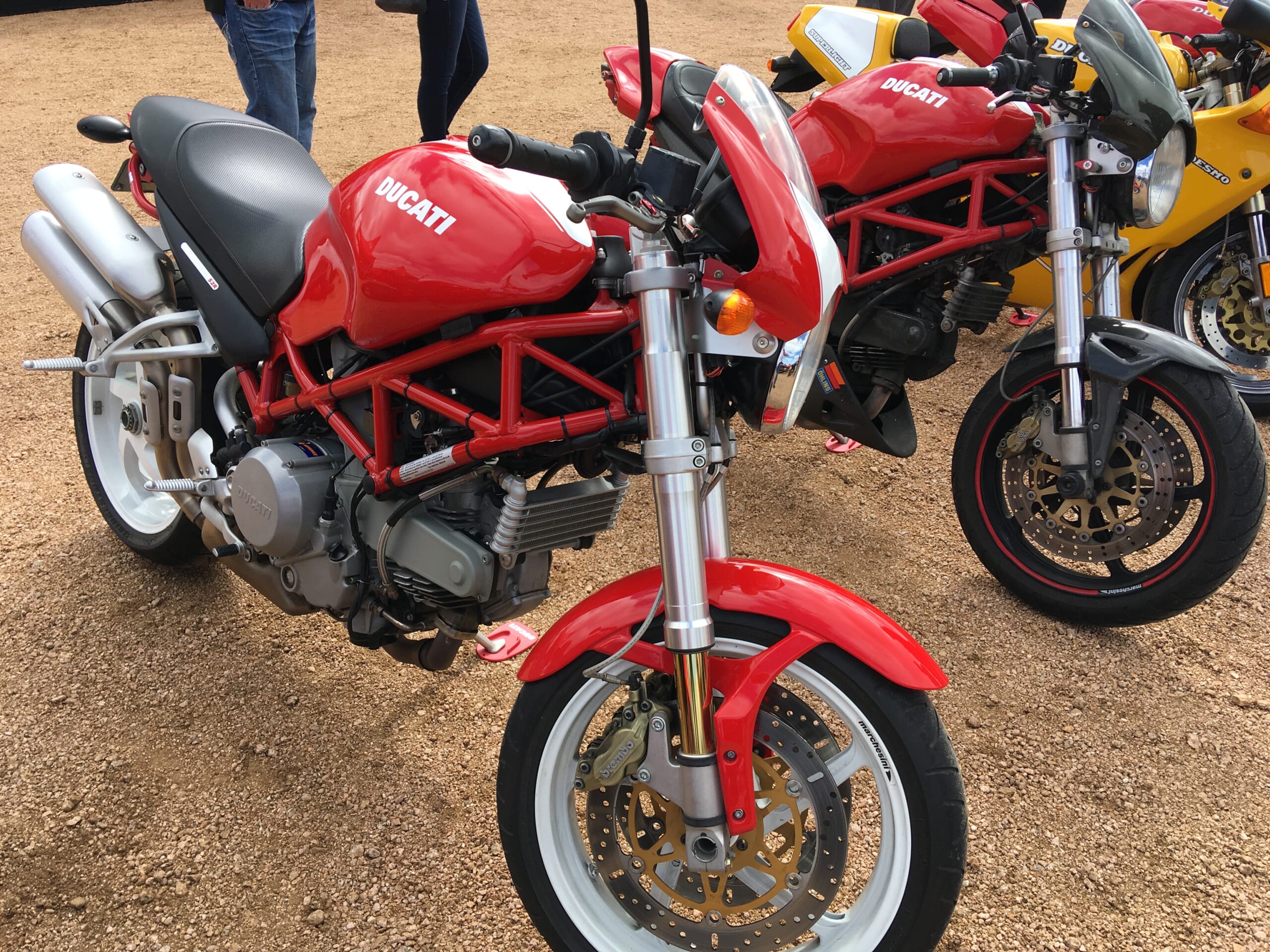 And no pricey plastic bodywork to break in a fall.