We Would Sell Our Souls for this $2.9 Million, 217-MPH Mercedes
You listening, Beelzebub?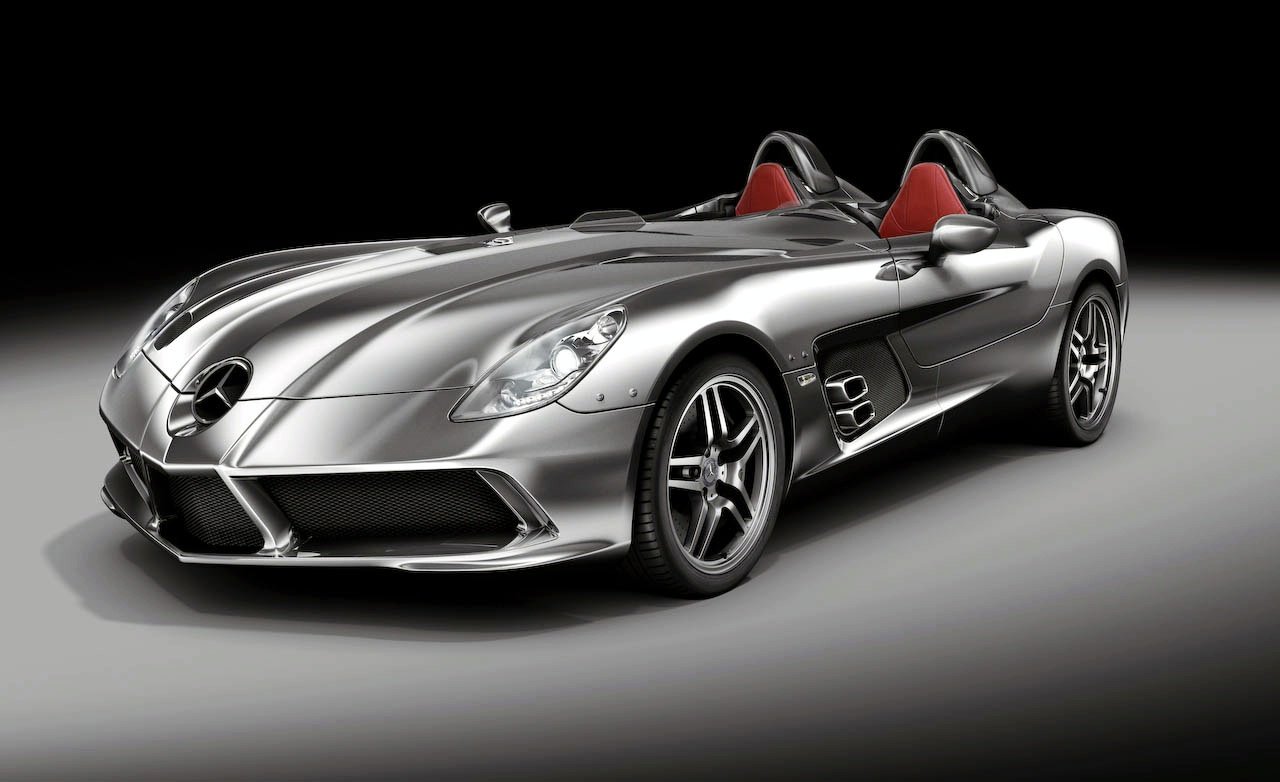 One of only 75 Mercedes-Benz SLR McLaren Sterling Moss edition roadsters is for sale in Switzerland with a price as breathtaking as its performance: $2.9 million. This from a car that listed for $832,000 six short years ago. Such is the world of collector's item exotic cars.
Auto Scout 24 lists this pristine example of the breed, with only 3,000 miles showing on its odometer. The Sterling Moss edition was a tribute to the Three-Pointed Star's famous racer, Sir Sterling Moss, as well as an exercise in weight reduction and performance enhancement for the SLR, an all-carbon fiber supercar that Mercedes built with its then-Formula One racing partner, McLaren.
The SLR's bellowing supercharged V8 produces 650 horsepower, which accelerates the car to 60 mph in less than 3.5 seconds and to a top speed of more than 217 mph. The sound blasting from the SLR's side pipes, which exit from the front fenders, not the rear, is music to enthusiasts' ears, at least, to the extent that they can still hear afterward.
The Moss edition is stripped of the regular SLR roadster's windshield in the interest of weight savings. In place of the coupe's signature top-hinged gull wing doors, the Moss speedster features upward-flipping scissor doors. They are abbreviated because of the car's very high door sills, which contribute to structural integrity.
There is no roof whatsoever; drivers close up the SLR when parked using cockpit covers that store in the trunk. When you're driving? Cross your fingers for good weather or dress for the occasion.
Another unusual feature is the car's air brake. When braking from speeds higher than 75 mph, the SLR's rear spoiler stands up to help press the car to the ground for more braking grip and to act as a parachute to slow the car itself.
Is this amazing Sterling Moss SLR worth the astounding asking price? Only the buyer can decide for sure. Perhaps if the car's namesake can be persuaded to sign it.