The 300-MPH Hennessey Venom F5 Is Coming Next Year, And It Won't Be Electric
The world's fastest road-going car will be powered by a "1,600 bhp-plus, twin-turbo V8 internal combustion engine."
Hennessey Performance
Hennessey Performance has promised that their Venom F5 will be able to hit 300 mph, which would make it the fastest road-going vehicle ever made.
We won't have to wait much longer to see that glorious automotive feat realized, because the finalized production version is coming next year after the first prototypes are built in June, according to Top Gear.
The Texas-based tuning house also confirmed that the high-octane hypercar will be produce ungodly amounts of horsepower via a twin-turbo, 7.6-liter V8, and NOT electricity. 
"If the market is moving towards electrification, we are the old-school guys who believe in a maximum power to weight ratio delivered via a 1,600 bhp-plus, twin-turbo V8 internal combustion engine," Hennessey Performance founder John Hennessey told Top Gear. 
And get this: the Venom F5 could even top out at above 300 mph. 
"300 mph is kind of the baseline," Hennessey told Top Gear in an earlier interview. "That's where we would like to begin."
Even though a car with that capability would totally annihilate current competitors like the the 278-mph Koenigsegg Agera RS or the 261-mph Bugatti Chiron, Hennessey still respects his rivals. 
"I love that…the Koenigsegg team are always pushing themselves to build faster cars," he said. "And don't forget about Bugatti—if they decide to build a Chiron Super Sport you can bet that it will be a contender."
Given Hennessey Performance's impressive pedigree, which includes mad builds like the world's fastest Cadillac and the record-breaking 1,000-hp "Exorcist" Camaro, it's no surprise that almost all 24 of the $1.6 million Hennessey Venom F5s have already been claimed.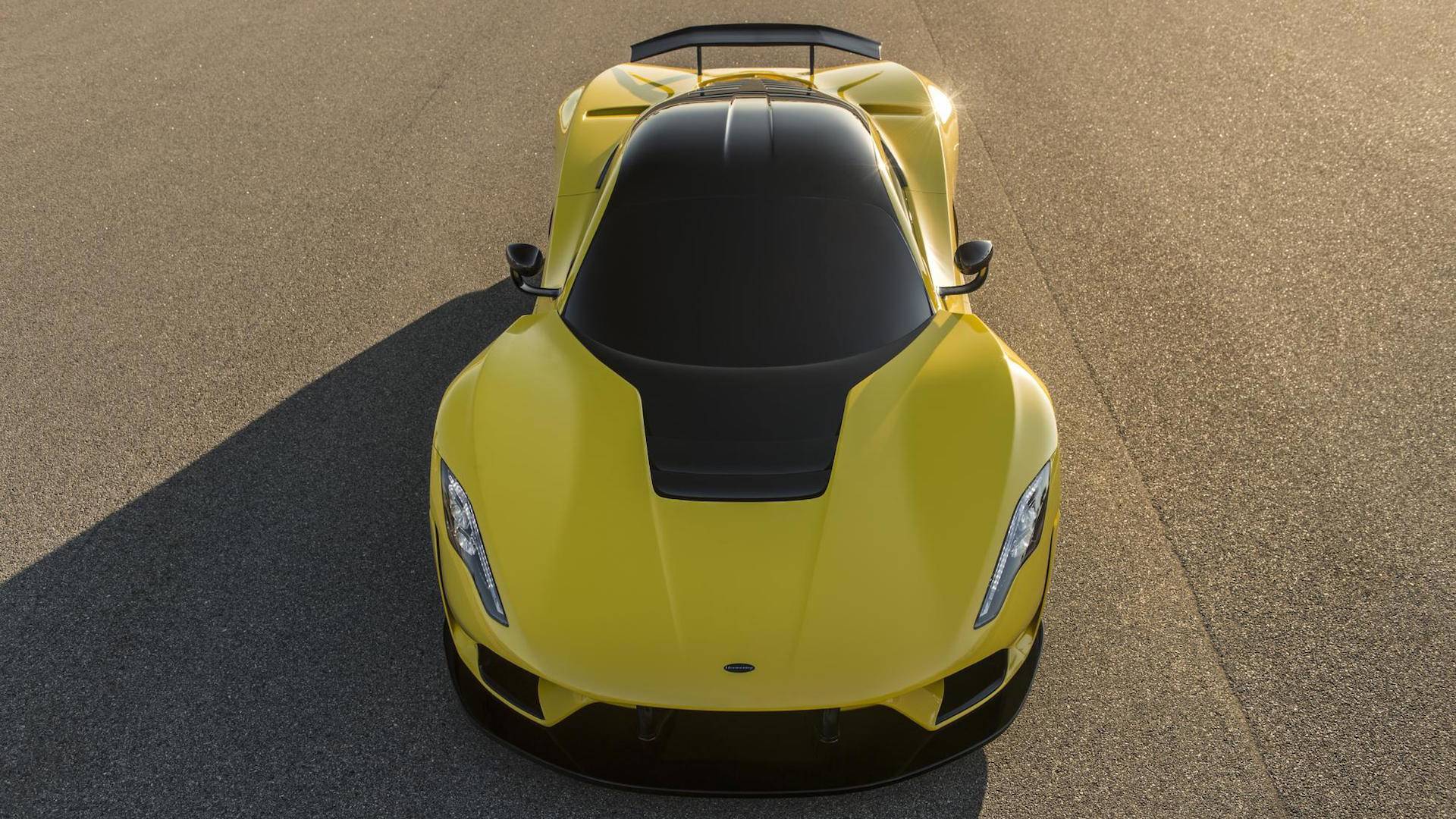 We can't wait to see what this next-gen hypercar can do to a track.