The 5 Coolest Cars To Bid On at a Rare Auto Auction in Palm Beach
From Ford to Ferrari, we've got you covered.
Esteemed auction house Barrett-Jackson is heading to Palm Beach April 8 to 10 for the company's 14th Annual Auction at the South Florida Fairgrounds, and sharp collectors have the chance to pick up some very cool collectibles at reasonable prices. Crossing the block will be two rare 2006 Ford GT Heritage Editions, one of which has less than 5 actual miles on the odometer, the other only 3,000. They're two of only 343 Heritage Edition GTs produced to commemorate the original Gulf Oil-sponsored GT40 that won the 24 Hours of LeMans in 1968 and 1969.
Our next pick is a pair of rare Porsche Carrera GTs, which routinely go for $1 million-plus. There's a silver 2004 edition and a red 2005, both powered by mid-mounted 5.7-liter, DOHC 605hp V10 engines with 6-speed manual transmissions, an evolution of the power plant developed for Porsche's 1991 Grand Prix racing team. The cars also ride on a chassis developed for Porsche's 1998 LeMans-winning GT1 race car.
Then there's another pedigreed German supercar: this 2006 Mercedes-Benz SLR McLaren with less than 7,200 miles, featuring a 5.5-liter, 617hp supercharged V8 and 5-speed AMG Speedshift transmission. That means the iconic supercar can do zero to 60 mph in 3.4 seconds with a top speed of 205 mph.
Prices for Ferrari 330's, long known for being among the least expensive classic prancing horses to acquire, are rapidly increasing. This 1968 GTC model is about as perfect as you can get. Exported to the U.S. in 1972, it returned to Europe in the 1980s, was purchased by a Ferrari collector in Switzerland and stayed in his private collection for over 30 years.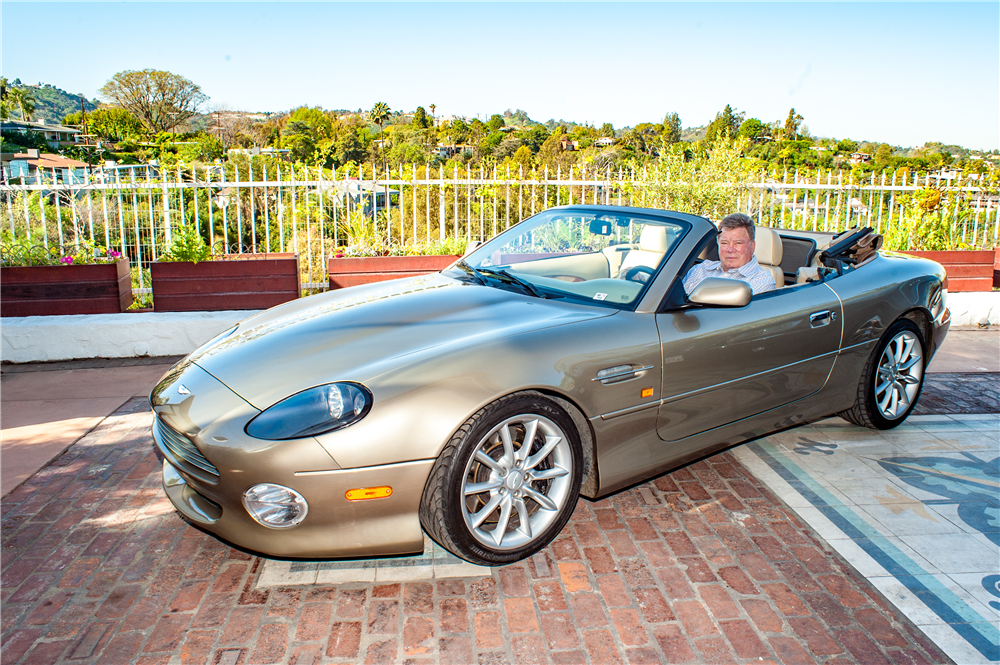 And we'll finish off with a wildcard: a low-mileage 2002 Aston Martin DB7 Volante being sold by one William Shatner. "Mechanical things have always fascinated me," says Captain Kirk. "The sound of the exhaust, the ticking of the engine, the sleekness of the design have intrigued and entranced me." He calls the DB7 "a jewel of design." Plus – no reserve! Beam us up.