The 5 Wildest Bikes From The 2016 Sturgis Motorcycle Rally
Check out the coolest rides at the annual South Dakota biker bash.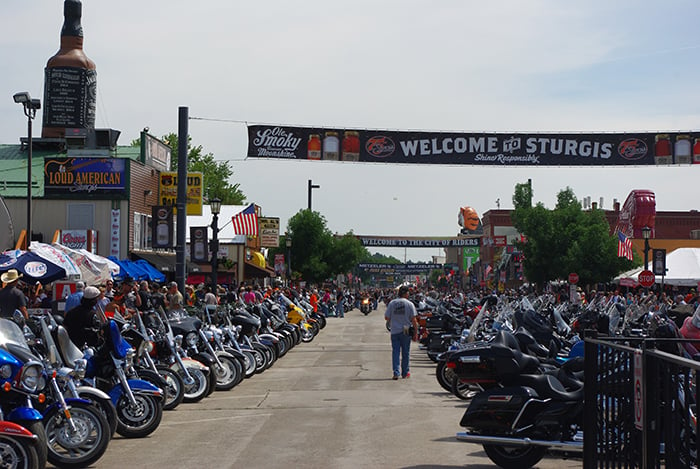 Every August since 1938, bikers have converged on the village of Sturgis, South Dakota for the Sturgis Motorcycle Rally. These days, that means 600,000 riders spending $800 million in the Black Hills, while visiting Mount Rushmore, the Black Hills National Forest and other destinations in the region.
With so many mean machines in one place, there is the inevitable urge to do something extreme to make your bike stand out from the crowd. Thankfully, Hot Bike magazine editor-in-chief Jeff. G. Holt has rounded up the five craziest rides at this year's rally, just in case you were wondering:
1. Classic "Digger" Bike
The stretched-out "digger" style chopper was pioneered by bike builder Arlen Ness and continues to be popular with motorcycle nuts. "This bike is a classic "digger" bike, but it has a new Harley-Davidson Sportster engine," Holt observed. "It's a perfect mix of past and present in a nice white and chrome package."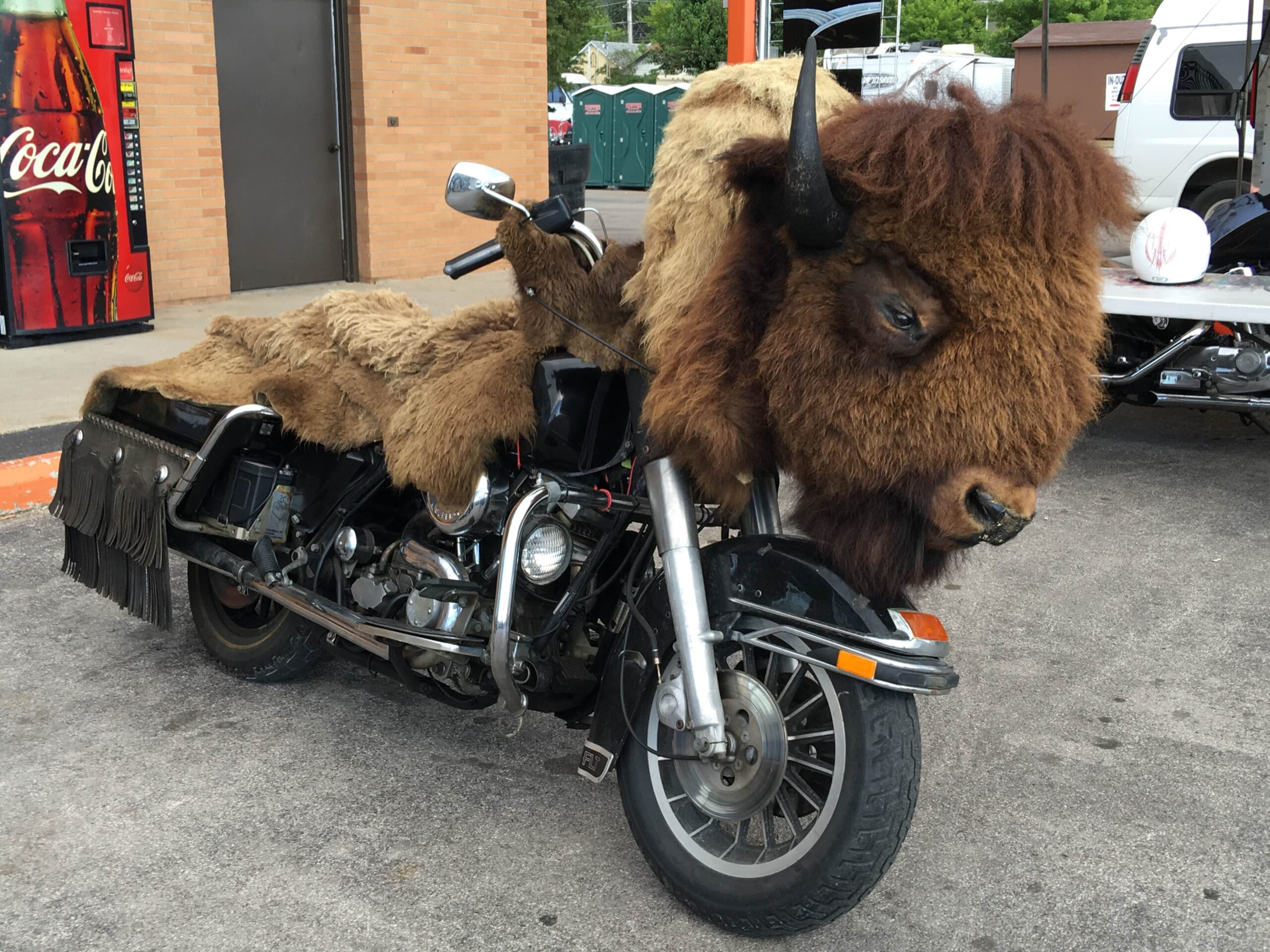 2. Buffalo Bike 
What, your bike doesn't have a real bison head mounted on it? "This bike is nuts," Holt says. "Yes, it has a real American bison grafted to it making it amazing, but the bike is a high-mileage "Flat-Side" Harley-Davidson FLH Shovelhead making it all so much cooler."
3. Indian Scout flat-track racer
Indian is rejoining the battle against Harley-Davidson in flat track racing next season, and brought its race bike to Sturgis for the bikers to check out. "The all-new Indian Scout race-only flat track bike is one mean machine," says Holt. "This factory-backed bike will be going up against the mainstay of flat track racing – the Harley-Davidson XR750 in 2017."
4. Blacked-out Harley FXR
Yes, you've seen this same bike painted in the colors of your local police force, but it is popular with civilians too. "This is the machine that legions of badass bikers have had between their legs: the FXR," Holt says. "From cops to club members and everyone in between, this now discontinued Harley-Davidson is widely known as the best handing "big twin" hog ever made."
5. Boss Hoss V8
Yes, normally motorcycles have two wheels, and they don't often have a small block Chevrolet V8 as their power source. But the Boss Hoss is its own bit of Americana. "This thing is either what is wrong with our country, or what makes us great," Holt philosophized. "It's a Boss Hoss Chevrolet V8-powered motorcycle trike. Yes. It has a 400hp truck motor in it. And it's red, white and blue. God bless America."