Few Things On Earth Are Cooler Than Custom Land Rover Defenders, And These Are The 5 Coolest
Total badassery.
East Coast Defender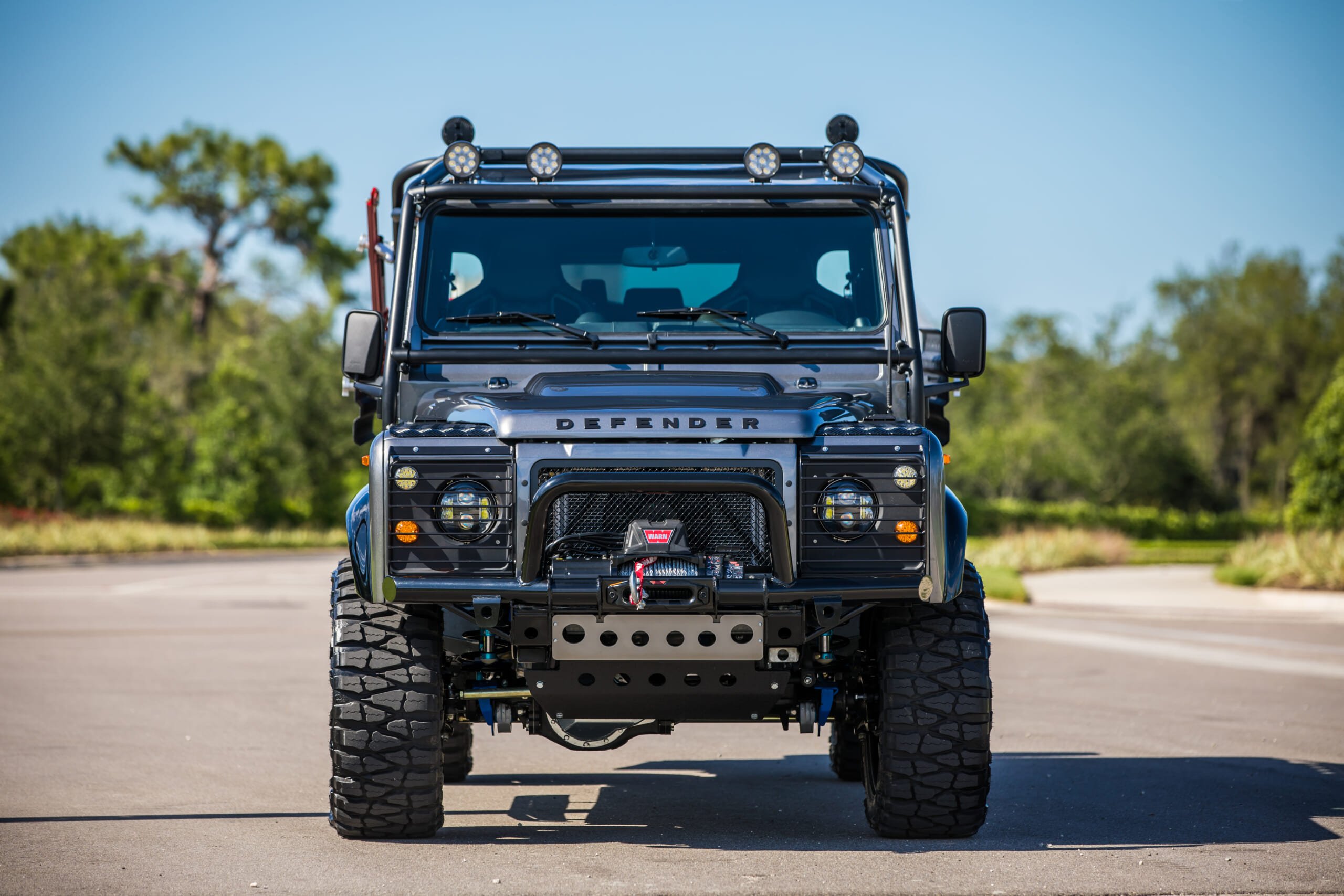 The interwebs are awash in cool-looking customized Land Rover Defenders. The Defender's basic proportions are essentially appealing, both in short-wheelbase Defender 90 form and long-wheelbase Defender 110.
These variations permit a wide variety in options, and customizers can also choose whether to upgrade the factory Rover gas V8, go with a torquey diesel or hot-rod it with a small block Chevy.
For a taste of some of the best options available to discriminating Defender buyers, take a look:
East Coast Defender 'Viper'
East Coast Defender's latest Land Rover concoction combines an open bed pickup version of the long-wheelbase Defender 110 with irresistible 430-horsepower Chevy LS3 small block V8 power.
It has a six-speed automatic transmission, KAM heavy-duty axles with locking differentials, six-piston Wilwood racing front brake calipers (four-piston rears) and King off-road racing shocks.

Arkonik 'Raven'
Defender tuner Arkonik has imagined "Raven" as a Defender 90 in matte black, using the factory aluminum Rover 3.5-liter V8. It has Kahn 1983 wheels wrapped in B.G. Goodrich AT tires, and modern LED taillights and front parking lights.
Chelsea Truck Co. 'Flying Huntsman 6×6'
How to set apart another Defender 110 pickup from the others? Chelsea Truck Co.'s answer was to add another axle, making the "Flying Huntsman" a six-wheel drive beast. It wears Chelsea's signature Cromax paint and features custom aluminum front fenders, along with its stainless steel bumpers and exhaust.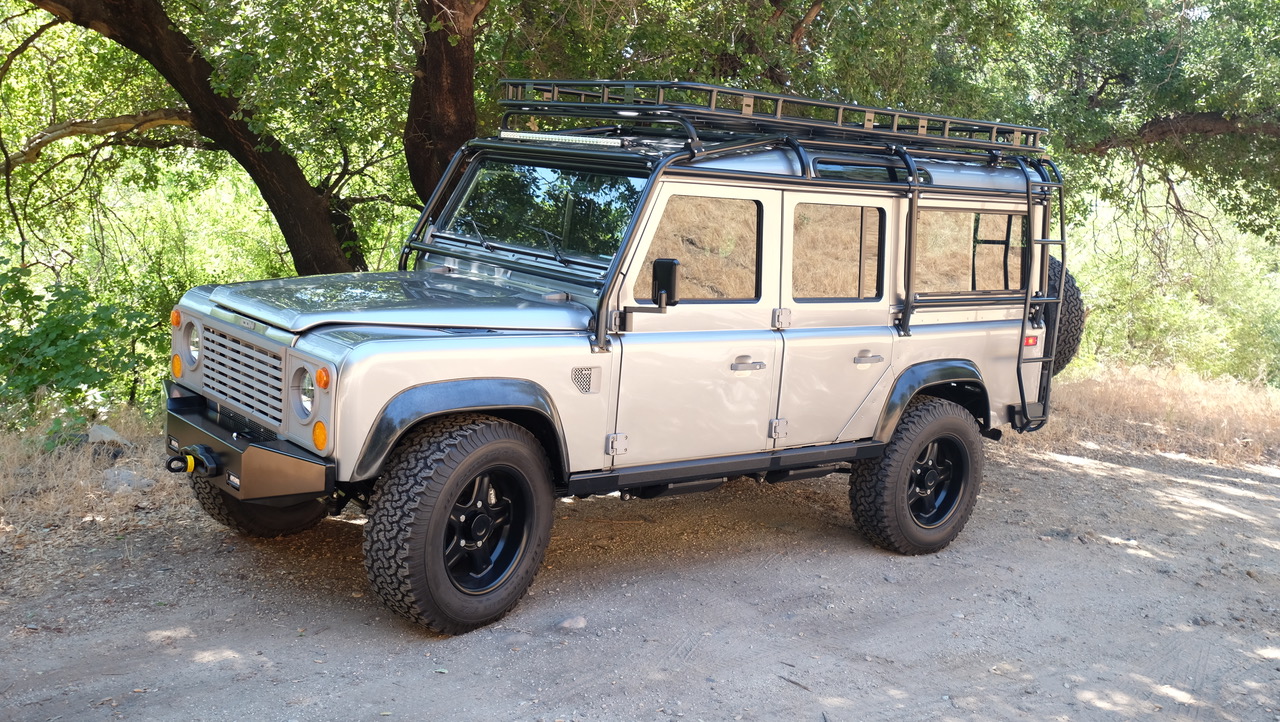 Icon Defender
California's Icon 4×4 builds projects meant for real, everyday use, and this is ready to go home with a customer for $340,000. That buys a Defender 110 wagon with 430 Chevy LS3 small block horsepower and differentials and axles upgraded by Twisted Rovers UK. Notice details such as exterior trim rendered in stainless steel and aluminum, and interior upholstery of bison hide.
Bowler Motorsport 'Bulldog'
Tired of predictable Defenders that use stock engines or Chevy small block power? Then check out Bowler Motorsport's "Bulldog," a Defender 90 that is motivated by a 300 horsepower, 515 lb.-ft. 3.0-liter turbodiesel V6 from Jaguar Land Rover's current models.
https://www.youtube.com/watch?v=BWGVTdBDHJg