The 5 Coolest Rides From the 2018 Goodwood Festival Of Speed
The past met the future on a sprawling English estate.
Car shows are the opportunity for us normal people to get a look at exotic and historic cars that we could never hope to own, but seeing these dynamic machines as static displays is invariably disappointing. 
But the Duke of Richmond, owner of Goodwood House, must agree, because his solution is to host the annual Goodwood Festival of Speed, where rare and priceless cars roar up the driveway to his house, giving us a glimpse of these machines in action instead of standing still.
In addition to the incredible sculpture that mounted six actual historic Porsches on a pole on the front lawn (Nascar legend Richard Petty declared it the most impressive thing he saw the whole weekend) and daily performances by the Royal Air Force Red Arrows aerobatic team, we found five cars that ran up the hill that particularly struck our fancy.
1. Roborace
Goodwood mostly involves backward-looking reverie of classic cars, but Roborace showed up to give us a glimpse forward with its autonomous electric racing vehicle.
Roborace claims to be the world's first driverless race car, and it is developed in partnership with silicon chip maker Nvidia (best known for its high-speed PC graphics adapters that help keep you alive in Call of Duty) and Michelin to help advance autonomous vehicle know-how.
The Roborace effort went notably better than that of technical rival Siemens, which modified a classic Mustang to drive itself. That car appeared to zig-zag into the hay bales lining the course.
2. McLaren Senna
McLaren was also firmly in the present when it sent the new Senna charging up the driveway, with namesake Ayrton Senna's nephew, Bruno, at the wheel. Bruno launched with a burnout to give the crowd their money's worth before turning the car over to Brazilian countryman and McLaren Formula 1 world champion Emerson Fittipaldi for another run.
3. Aston Martin Cygnet V8
"How can it not be a supercar?" asked an exasperated Aston Martin president and CEO Andy Palmer, in response to Goodwood organizers' denial of the company's request to exhibit the car in the event's supercar gallery. "It is a 430 brake horsepower V8 in a minicar!" 
Aston stuffed its V8 engine into the Cygnet microcar it built previously in partnership with Toyota at the request of an owner. Naturally, a machine with the power-to-weight ratio of a competitive superbike delivered a worthy performance
4. Porsche 935
As this year's featured marque, in honor of the company's 70th anniversary, Porsche brought a truckload of fantastic cars to Goodwood. That makes it tough to choose one example, but the fearsome turbocharged 935 race car was possibly the most terrifying 911 variant ever constructed, and it looked properly intimidating at speed on the climb up the hill to Goodwood House.
5. Ford Eagle Squadron Mustang GT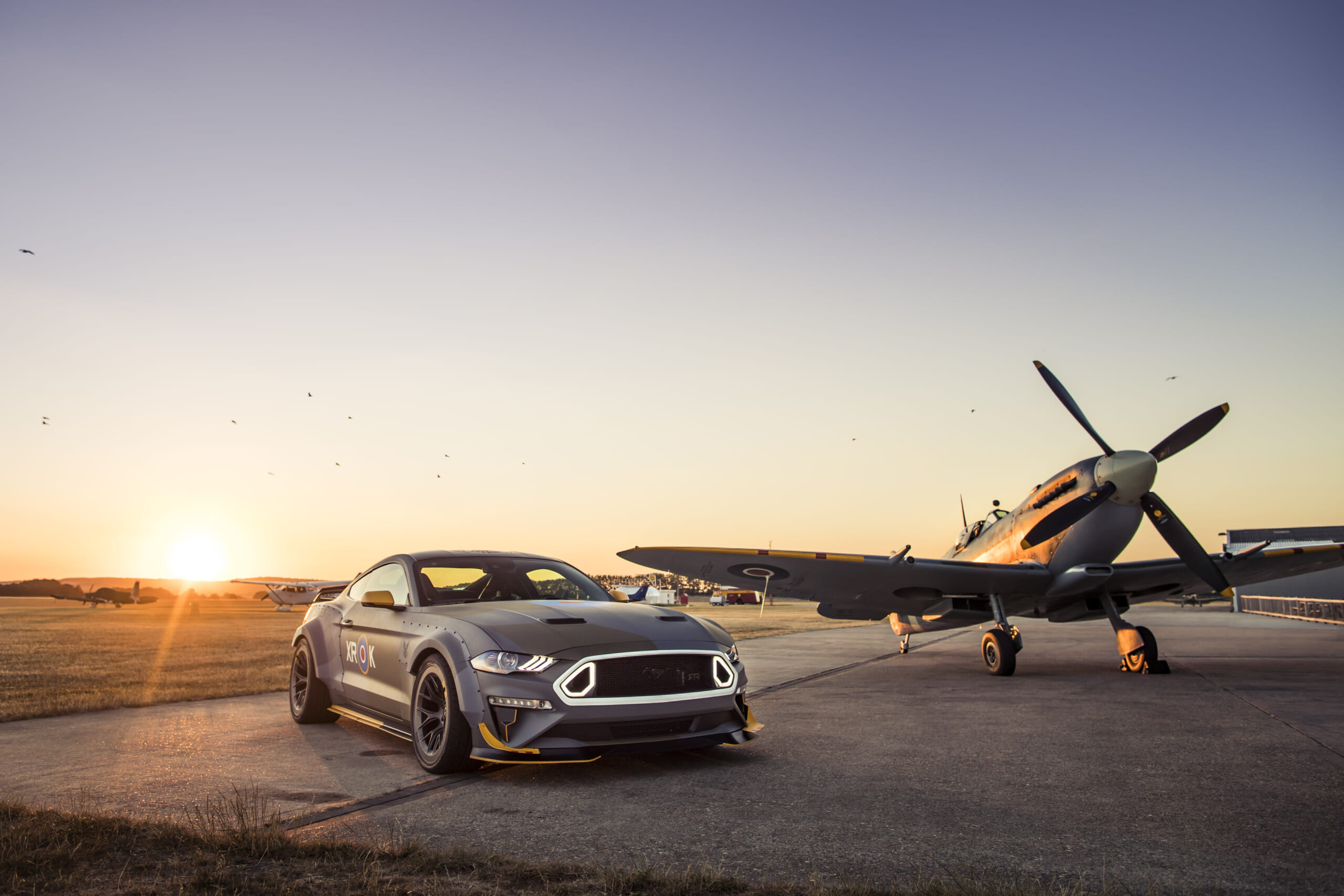 Ford managed to bridge the past and the present with its Eagle Squadron Mustang GT, a car built in commemoration of the Eagle Squadron of American pilots who flew Spitfire fighters for the Royal Air Force during World War II prior to U.S. entry to the war.
https://www.youtube.com/watch?v=aQRBbSh2Ums
The Mustang is painted in RAF Spitfire livery as a tribute to the RAF's 100th anniversary, and drift driver Vaughn Gittin Jr. exploited the car's supercharged 700 horsepower to provide an impressive tire-burning display during its trip up the hill.