5 Reasons the Super Slick Land Rover Velar Is Still a Legit Off-Roading Machine
No, it's not just made for mall parking lots.
When Land Rover rolled out the Range Rover Velar with star-studded events in London and New York, the company made it clear that this sporty new model is distinctly more oriented to the red carpet than slogging through red clay.
But even this city slicker Land Rover can leave songstress Ellie Goulding (who introduced the car to the world) behind in Manhattan and take to the mountainous off-road trails surrounding The Biltmore Inn in Asheville, NC, to prove its authentic 4×4 mettle.
1. It can snake between trees as easily as past double-parked cars.
At 189 inches, the Velar is about as long as a Land Rover Discovery Sport, but it is only 80 inches wide (about the same as the diminutive Evoque), making it easier to weave among the trees, while providing ample legroom for occupants inside.
2. It has more driving modes than before.
Recognizing the various situations the Velar will likely face, Land Rover has added a new 'Dynamic' drive mode to its new vehicles for 2018. This joins the existing 'General' and 'Eco' street driving modes, leaving the off-road modes to address tougher conditions. Off-road modes include a Grass/Gravel/Snow setting, which we used in faster going, a 'Mud and Ruts' for worse traction and 'Sand,' for days at the beach.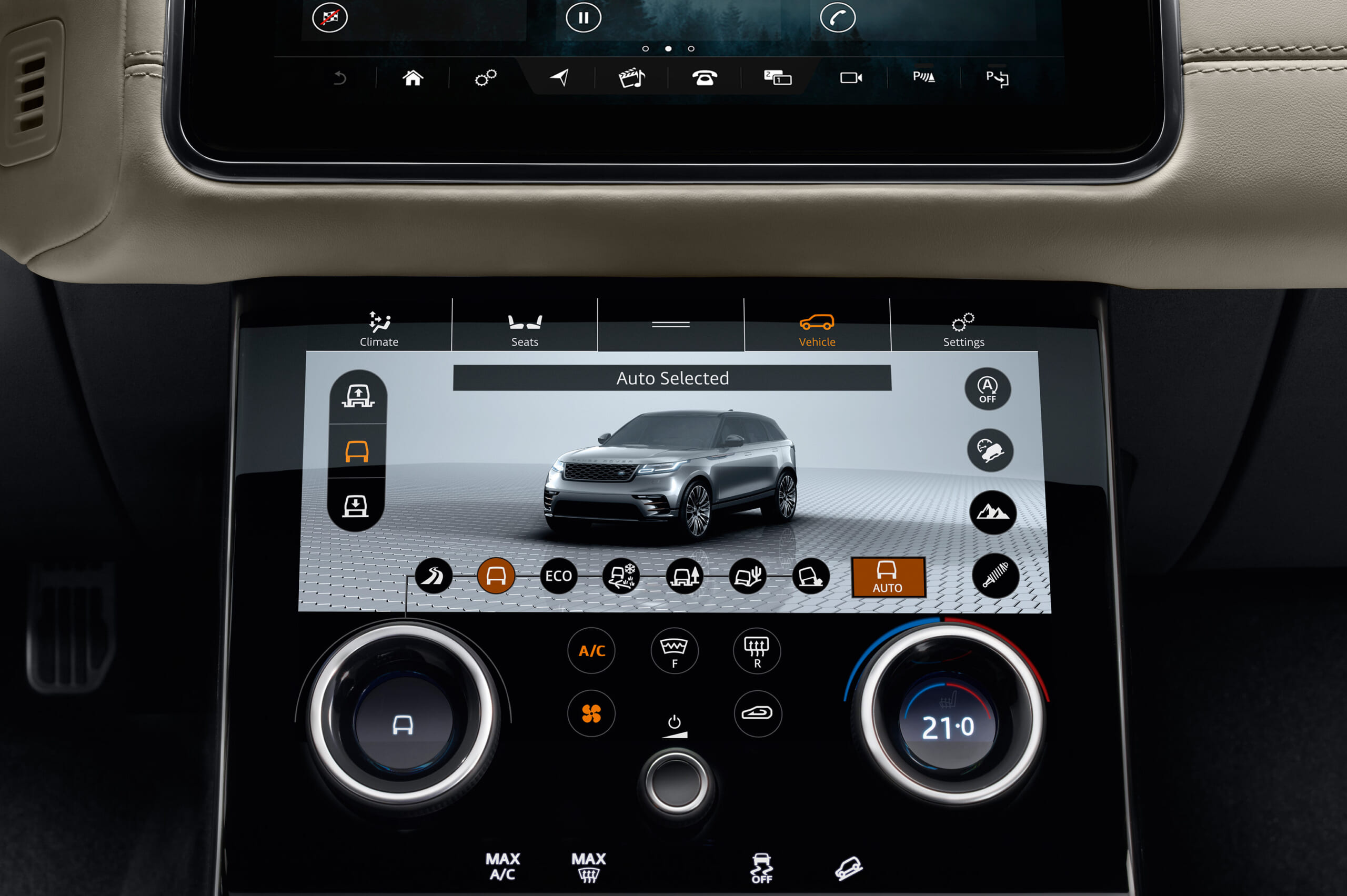 'Dynamic,' meanwhile, is perfect for the twisting Appalachian mountain roads en route to the Land Rover Driving Experience at The Inn at Biltmore Estate, which hosted us for our drive.
3. It has locking center and rear differentials.
Lesser off-roaders make do with computer-controlled differentials, or they use braking to control wheel slip. But real off-road machines from Land Rover lock the center differential and rear differential as needed to ensure progress in the slimiest, iciest conditions. The Velar's capability while driving on stock street-oriented tires rather than off-road or snow tires is absolutely astonishing.
4. Its engine makes strong low-rpm torque, which is ideal off-road.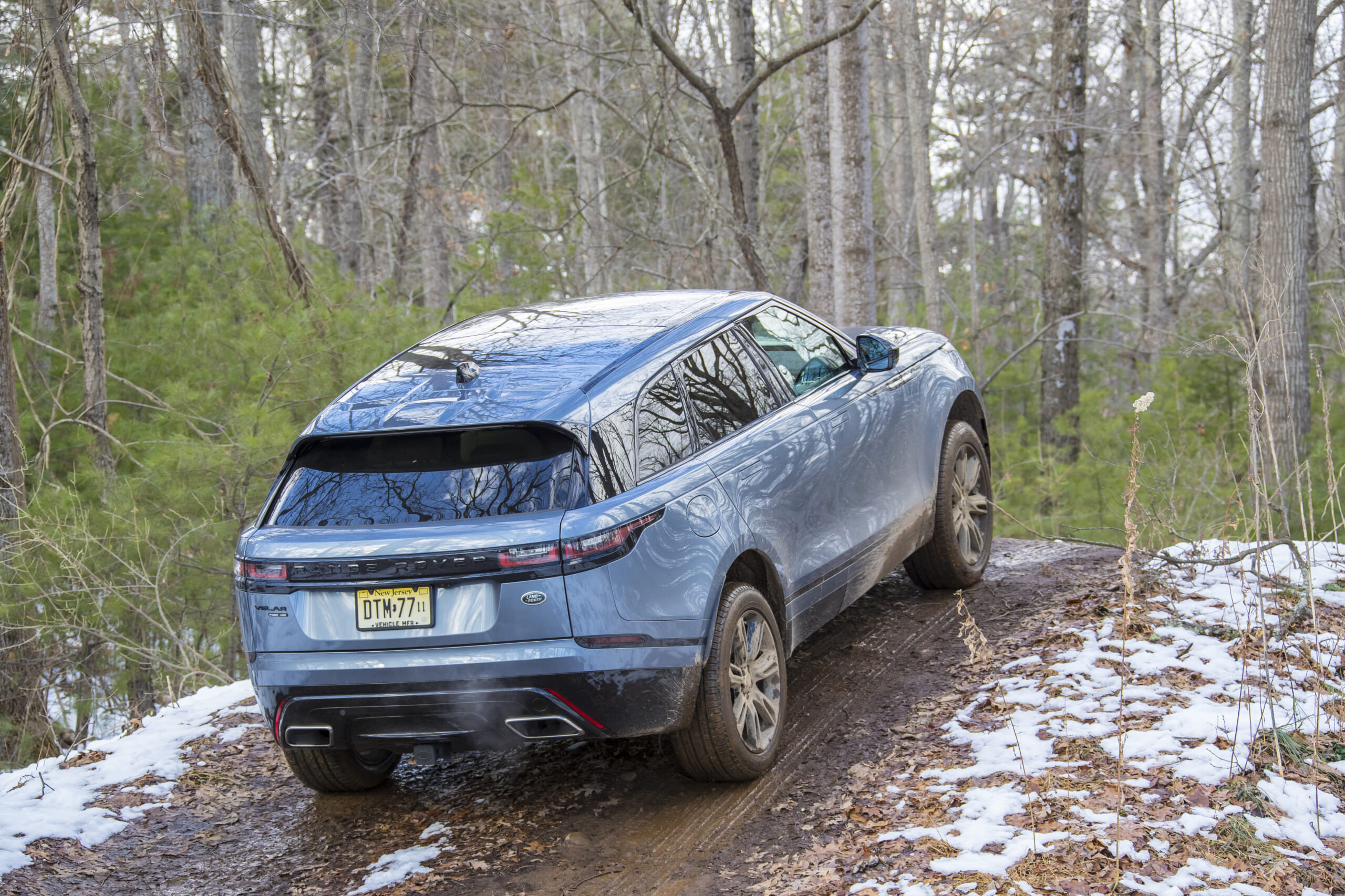 The best way to maintain traction while slogging through muck is to keep engine revs low so you're less likely to spin the wheels. The Velar's supercharged 380-horsepower 3.0-liter V6 engine just cranks out the power, starting at idle, making it easy to muscle through the toughest conditions.
Plus, a torquey 2.0-liter four-cylinder turbodiesel engine joins the option lineup for 2018, allowing drivers to indulge in their John Deere fantasies if they want.
5. It has hill descent control.
Sure, climbing up muddy, snowy hills is great fun. But then, like the cat up the telephone pole, you're faced with the unappealing prospect of getting back down without killing yourself. Or crunching a fending into a tree.
Hill descent control automatically takes over the vehicle's speed, which you set using dashboard controls, and selectively applies brakes automatically to perfectly maintain the Velar's control as it picks its way down the slipperiest slope.
Releasing the brake pedal to rely on the system is like doing one of those terrifying group-building trust falls (if you trusted these people, you'd marry them, not sit next to them at work!), but once it begins its miraculous work, the driver needs only sit back and marvel.
One of the best things about Land Rover's products is their availability to non-owners through the Land Rover Experience program, which is available to off-road enthusiasts in California, Vermont, Quebec and The Biltmore's North Carolina location. So you have no excuse not to indulge in some off-roading while maybe auditioning your next Land Rover purchase.