Shelby Unveils 800-HP Super Snake to Celebrate 50 Years of Raw American Power
Is this the ultimate Mustang?
Remember we told you a while back about how the upcoming 50th anniversary Shelby Super Snake would have a 750 horsepower engine? Well never mind, because now it's here and the supercharged 5.0-liter V8 engine actually makes more than 800 horsepower.
That's enough juice to launch the Shelby-modified pony car to 60 mph in just 3.5 seconds.
Of course, the suspension and brakes are upgraded to handle the added speed, and it rolls on gorgeous Shelby 20 inch forged aluminum wheels with high performance tires.
You can recognize the Super Snake from its new hood, rockers, spoilers, splitters, grilles, rear tail panel and rear diffuser assembly.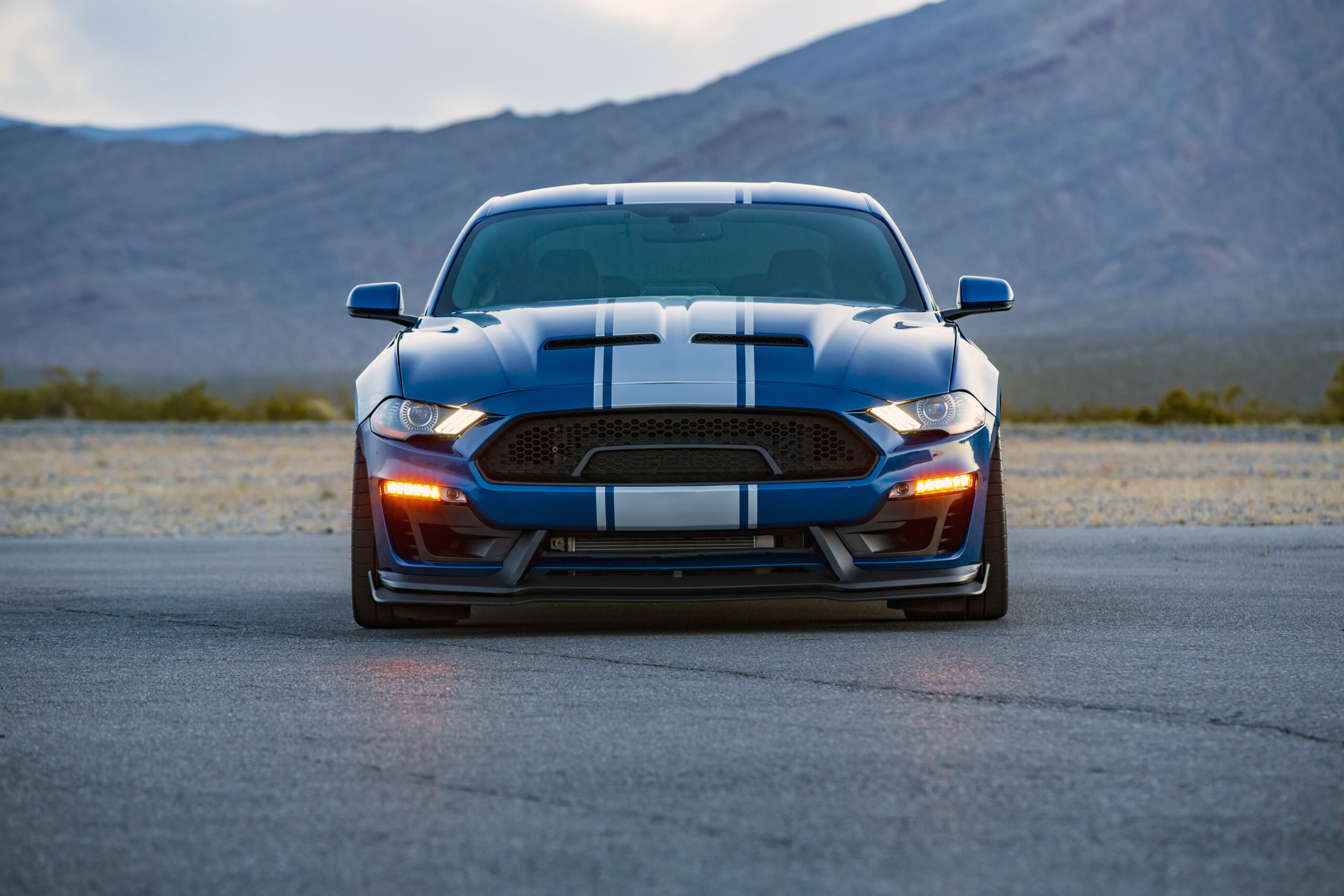 The 50th Anniversary Super Snake's pricing starts at $113,445.