This Custom 6×6 Range Rover Is a Luxury Superyacht Built for Land
A bespoke yacht builder created this beast.
German yacht designer T. Fotiadis Design, perhaps tired of carmakers like Mercedes-AMG and Aston Martin treading on its territory, is going on the offensive against them with a car of its own. So they've turned their luxury skills to building an extreme stretched Range Rover that will provide that cushy land-yacht feeling.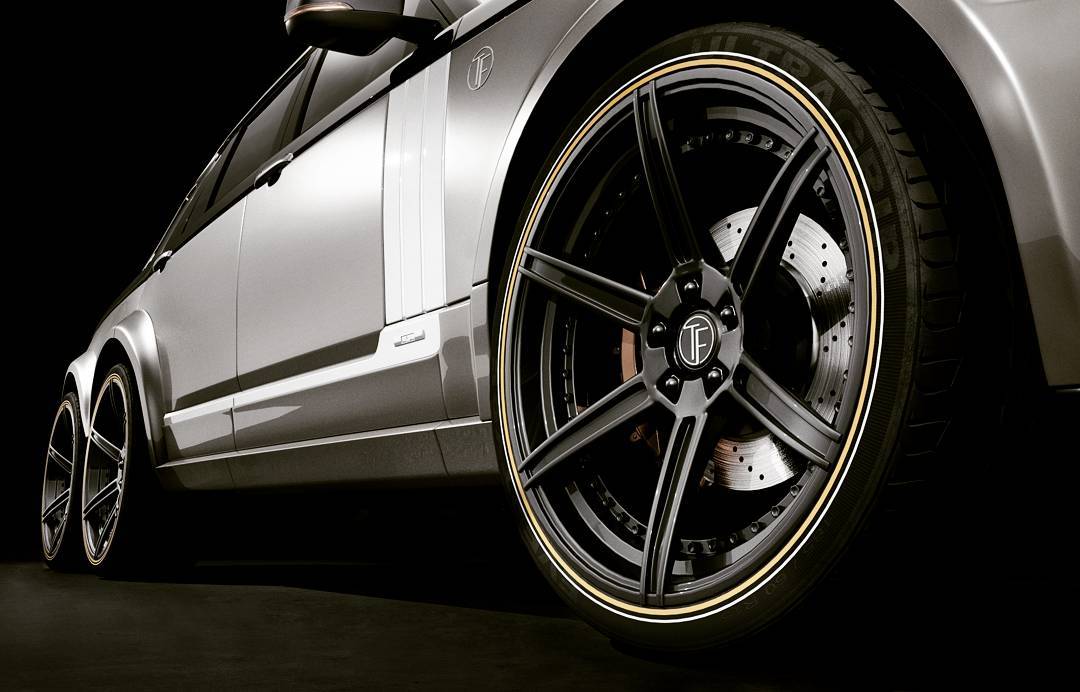 The Superyacht Land Tender features a second rear axle, letting this 6×6 Range Rover glide seamlessly over pavement imperfections, so there will be no unintentionally spilled champagne in this Range's back seat.
T. Fotiadis has taken a dramatically different approach than the designers of existing 6×6 models, such as Mercedes-AMG and Hennessey Performance, who products possess incredible off-road capability. The SLT, in contrast, is meant for maximum on-road comfort.
The company describes the vehicle's mission like this: "The Superyacht Land Tender, a Superyacht lifestyle ambassador vehicle for the city. Not just another 6×6, but a vehicle with character and purpose."
"More information will follow soon," the company promises. Bring much money.