This Is the Ridiculous 900-HP Winnebago We Never Knew We Wanted
This bulked-up beast is a party on wheels.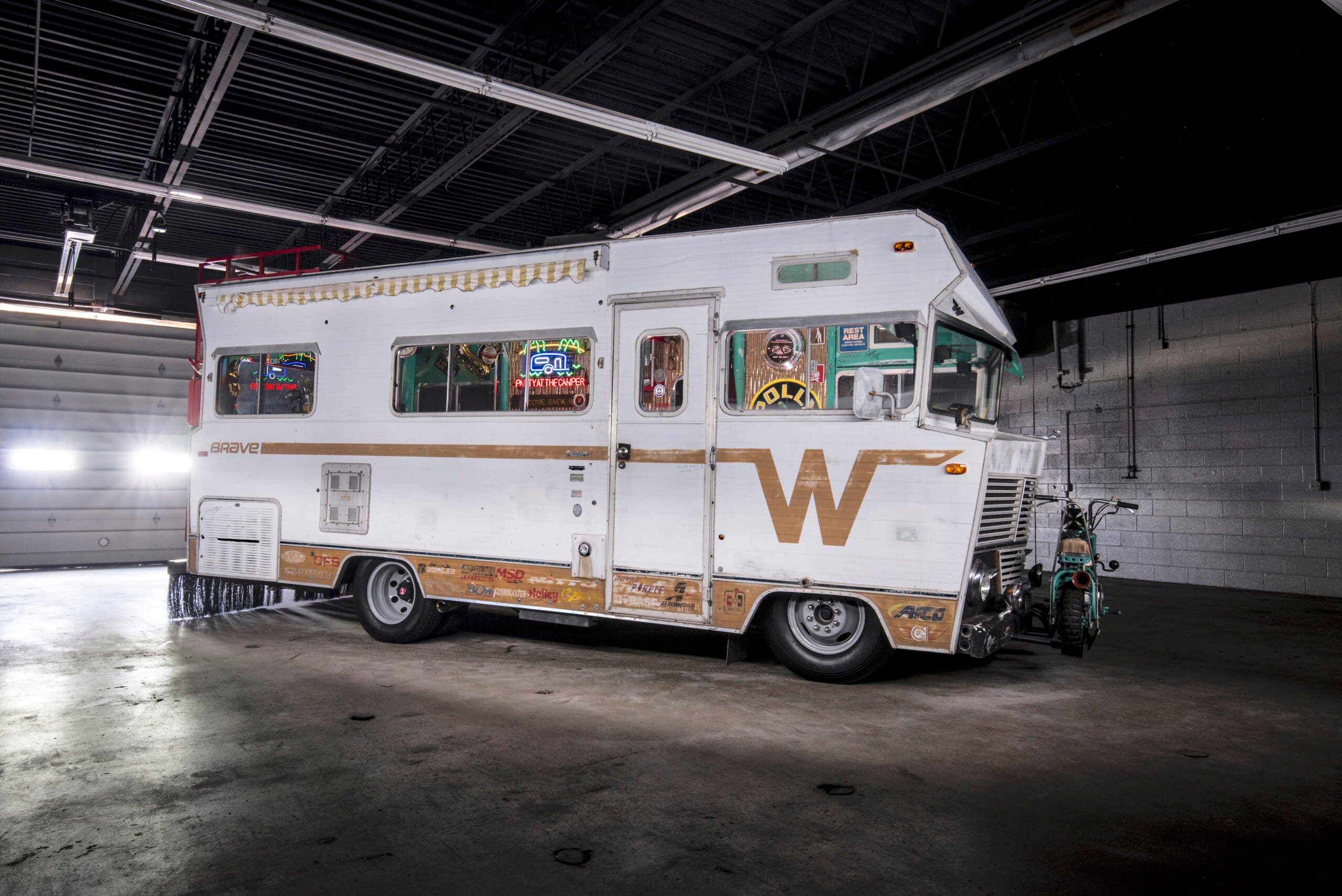 Wisconsin tuners Ringbrothers are famous for their incredible renditions of classic muscle cars like this carbon fiber-bodied Mustang, routinely stunning visitors to the annual Specialty Equipment Market Association show in Las Vegas with their amazing creations. Well, wait'll they get a load of this.
This year, Mike and Jim Ring will be cheating a little bit when it comes to catching the eyes of show-goers, because one of their creations is billboard-sized. 
The "Happy Camper" is Ring Brothers' version of a 1972 Winnebago Brave motorhome, now powered by a 900-horsepower supercharged 408-cubic inch small block Chevy LS V8 that catapults the camper to 50 mph faster than you can say "hold my s'more."
Hot Rod magazine's stopwatch said the run actually took 3.2 seconds, and Ring Brothers told The Detroit News that it actually lifted the front wheels off the ground in the process.
Sure, muscle cars are cool, but massive 900-horsepower party wagons are something we hope is an emerging tuner trend.