This Custom Lamborghini Urus Is An Even Faster Version of The World's Quickest SUV
Speed Demon.
ABT
With its record-setting acceleration, no one has complained that the Lamborghini Urus is underpowered. Except for the warped automotive minds at ABT Sportsline, apparently. 
The German tuning house's customizers took the world's quickest SUV (and second-fastest, if you count the Bentley Bentayga Speed's measly .6 mph edge flat-out) and somehow made it even quicker.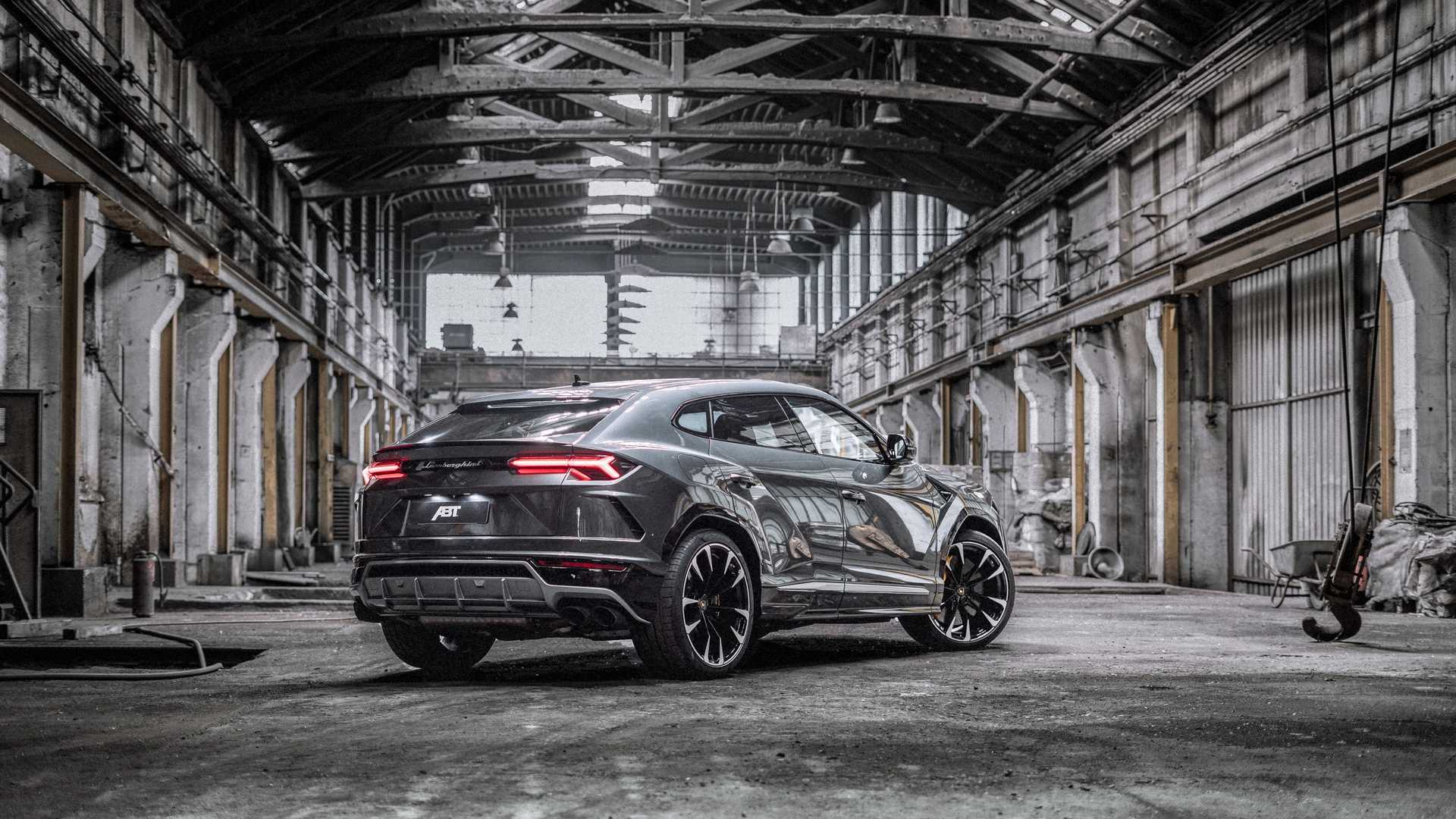 Thanks to the a high-tech ABT Engine Control unit, the twin-turbo, 4.0-liter V8's output is up from 650 to 710 horsepower. This shaves two tenths off the ute's 60 mph sprint, which now takes a scant 3.4 seconds. 
ABT is proud to report that the time is identical to that of the 2020 Porsche 911 Carrera S. And they should be, considering that the Raging Bull weighs about half a ton more. 
Motor 1 compares ABT's Urus to another super-SUV we know well: the Hellcat-powered Jeep Grand Cherokee Trackhawk. 
Yes, the custom European's performance is slightly more impressive than the stock American's, but we have a little tuner of our own named Hennessey Performance. And their 1,000-hp version hits 60 mph in a ridiculous 2.8 seconds. 
Then again, maybe we need to line these things on a drag strip. You know, just to make sure.