World's First Supersonic Business Jet Will Fly Faster Than 1,000 MPH
The Aerion AS2 could revolutionize commercial air travel.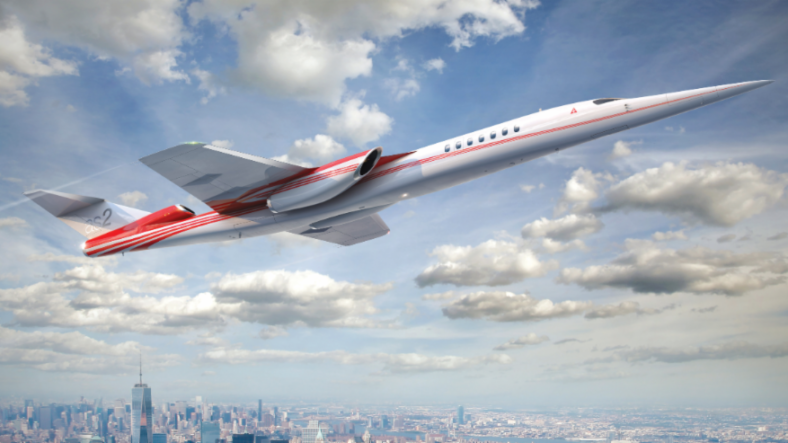 Image: Aerion Corporation
Lockheed Martin and Aerion have teamed up to create the world's first business jet capable of achieving supersonic flight. 
According to a press release, the 12-passenger Aerion AS2 will be able hit a maximum speed of Mach 1.4, or 1074 mph. This would allow for trans-Atlantic trips to be cut by up to 3 hours, meaning you could potentially fly round-trip from New York to London in just one day. 
Many of the world's leading supersonic combat aircraft, including the F-16, the F-35, and the F-22, were developed by Lockheed Martin.
Aerion Corporation, a Reno, Nevada-based aerodynamics company founded in 2003, has spent the last two and a half years developing preliminary wing and airframe structures, systems layouts and a flight control system for the AS2 in conjunction with Airbus.  
Aerion chairman Robert M. Bass spoke fondly of the new partnership. 
"This relationship is absolutely key to creating a supersonic renaissance. When it comes to supersonic know-how, Lockheed Martin's capabilities are well known, and, in fact, legendary," Bass said. 
"We share with Lockheed Martin a commitment to the long-term development of efficient civil supersonic aircraft."   
The AS2 is expected to make its first flight in 2023 and be certified in 2025. See renderings of the ambitious new jet and its luxurious interior in the gallery above. 
h/t: Designboom