Own The Outdoors With a Hemi-Powered Jeep Wrangler Brute Pickup
Enough Jeep for you?
American Expedition Vehicles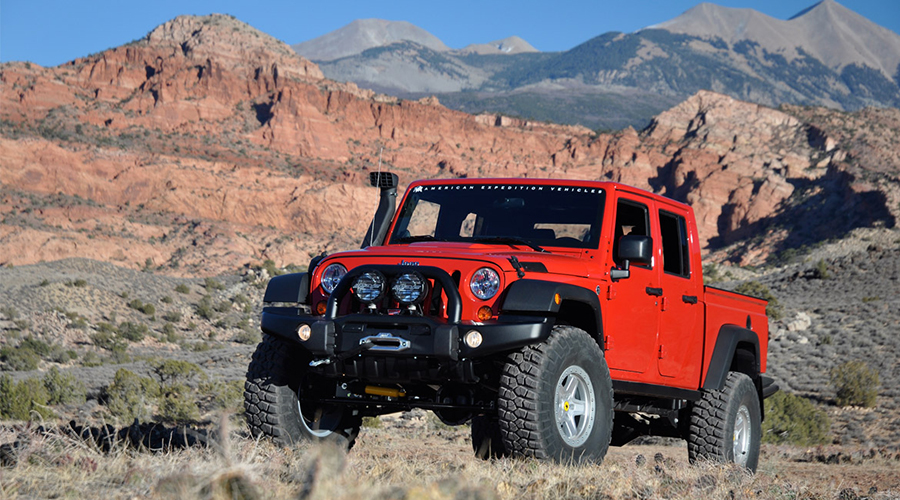 We've loved American Expedition Vehicles' efforts to make macho Ram pickup trucks more like Jeeps, so it is time for a little love for their pickup conversion of the Jeep Wrangler, which they call the Brute Doublecab.
2017 is the last year for this edition of the Brute because 2018 will bring an all-new aluminum-bodied Wrangler that would require a redesign by AEV to continue building their cool Jeep trucks. 
But because Jeep plans to sell factory-built Wrangler pickups, the end may be near for custom-built open-bed Wranglers like the Brute.
But their will always be a market for Jeep upgrades like AEV provides. The Brute features cool additions like custom bumpers, skid plates, rocker guards, 17-inch wheels, 3.5-inch lift kit, and the all-important Warn winch.
So call your Jeep dealer to get a 2017 Wrangler and place a conversion order with AEV. Their modifications cost $41,665 on top of your Jeep purchase.
h/t: Autoblog