The AEV Ram Prospector Is a Beastly Off-Road Beauty
Ram + Jeep = Awesome.
Longtime Jeep Wrangler tuner American Expedition Vehicles has turned its very particular set of customizing skills to Jeep's corporate sibling Ram pickup to produce the prodigious AEV Ram Prospector off-road monster.
AEV starts by lifting the Ram by 3 inches with its DualSport suspension system. Custom-valved Bilstein 5100 shocks are tuned for low-speed stiffness in off-road conditions, with softer high-speed tuning for a comfortable on-road ride.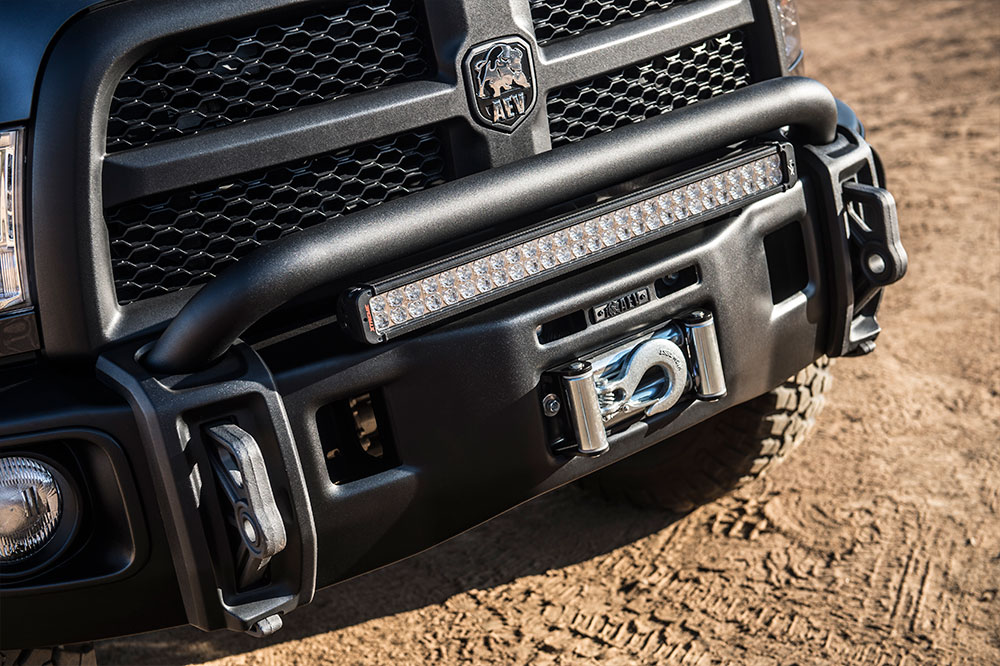 Though some off-roaders are built with no consideration for everyday on-road safety and stability, AEV certifies the Prospector as compliant with federal anti-rollover rules that apply to production models.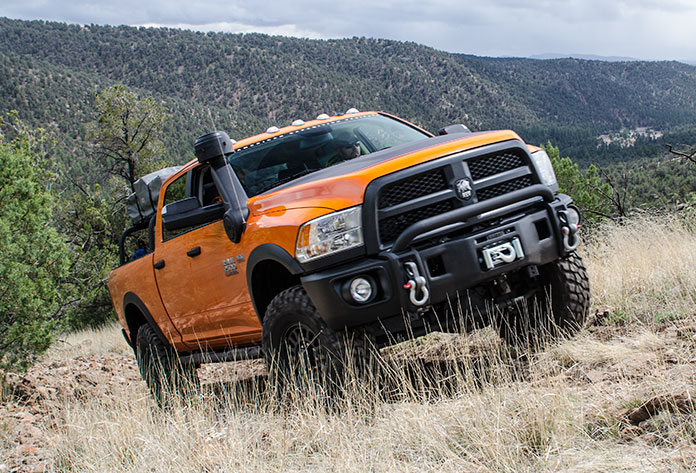 Of course, the Prospector has to be tough enough for severe use too, so AEV adds a massive front bumper that is stamped from 4 mm steel to protect the truck's vital organs.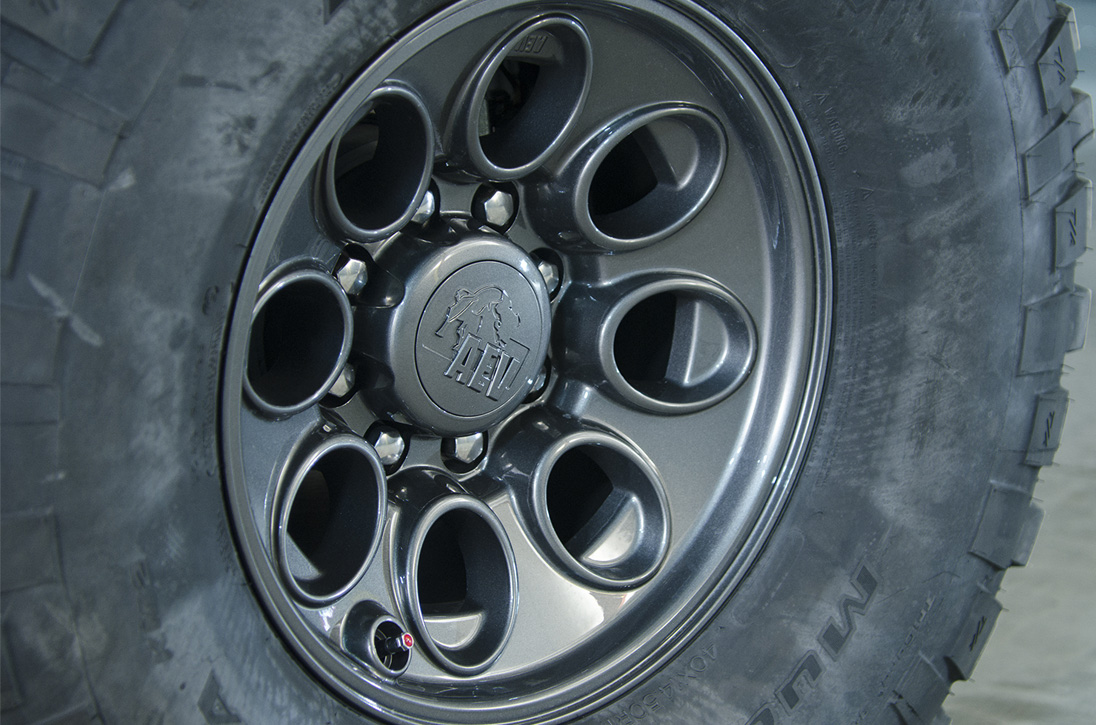 It also mounts a winch rated to 16,500 lbs. to help recover lesser vehicles when they get stuck. The bumpers iron tow loops also serve as skid plates.
A flagrantly visible addition to the Ram is AEV's Raised Air intake snorkel that lets the truck breath cleaner air, removed from the dust and muck of off-roading down closer to the tires.
The Prospector rolls on custom Katla wheels whose design is derived from AEV's popular Savegra wheels for the Jeep Wrangler, but adapted for the Ram's heavier mass.