The Airstream BaseCamp is the Tiny Luxury Trailer You Never Knew You Wanted
Size matters not.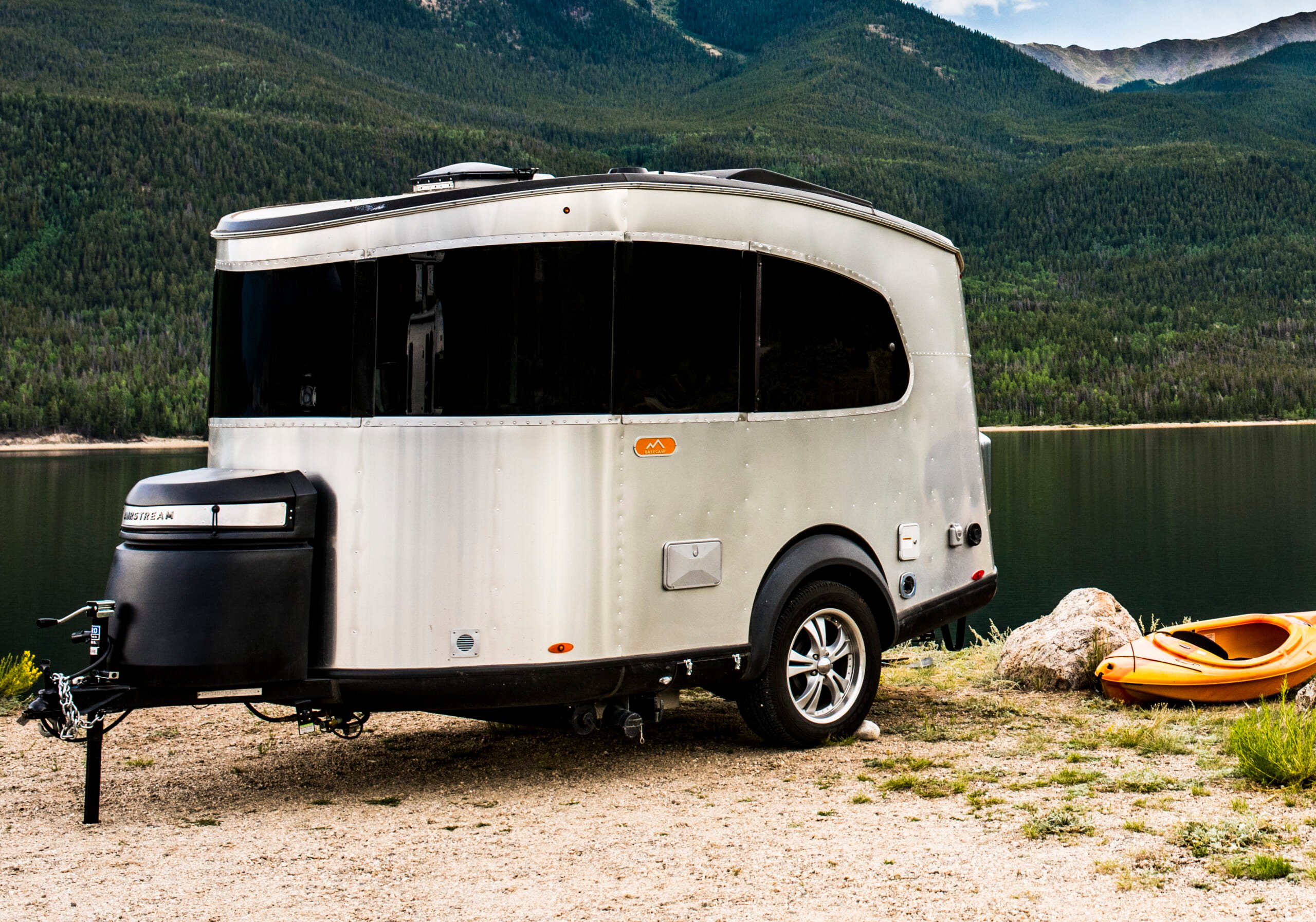 Airstream's silver campers are legendary for both their appealing mid-century style as well as for the lavish living they make possible as the original glamping trailers. But those of us who drive something less massive than a Chevy Suburban have been left out, since trailers require suitable tow vehicles.
Airstream's response: the compact Airstream BaseCamp trailer, which combines the brand's classic aluminum-sided look with ultra-flexible interior accommodations to let owners do more with less. 
At $34,900, the BaseCamp's price is also more compact than its six-figure big siblings such as the $115,000, 28-foot Airstream Pendleton. The camper weighs in at just over 2,500 lbs., with a maximum weight of 3,500 when loaded with food, water, supplies and gear. 
This puts it solidly within the common 3,500 lb. towing capacity of typical mid-sized crossover SUVs, opening the door to luxurious camping adventures to drivers with regular cars rather than massive trucks. 
The BaseCamp still packs the expected amenities, such as a bed, stove, fridge, and toilet within its 16'3″ length.
In keeping with the BaseCamp's modern aesthetic, the trailer is fitted with optional touches like a Bose Soundlink Color wireless Bluetooth speaker to stream your tunes in the back woods.
"It's easy to get slowed down and overwhelmed by the detailed planning of and packing for an adventure," said Airstream CEO and President, Bob Wheeler. "We've all been there, and before you know it, you're overwhelmed and putting the trip on the back burner."
"With its lighter weight and easier towing experience, Basecamp is a fully-loaded adventure waiting to happen," Wheeler continued. "All you need to do is head out and decide whether to go right or left at the end of your driveway." Sign us up.