Airstream Releases Its First-Ever Fiberglass Camper, the Smartly Designed Nest
It's so light, you don't need an SUV to tow it.
Airstream's iconic, aluminum-skinned art deco campers have turned heads for decades with the same amazing design. But for those itching for something with a contemporary flair and who maybe don't own an SUV big enough to tow a classic Airstream, the company has developed the fiberglass shell Nest by Airstream.
Nest isn't Airstream's first step into more compact, contemporary models. You might recall the diminutive Basecamp. But if you need a bit more space than the Basecamp offers, now Airstream has the mid-sized Nest.
This sleek 'tweener model comes into the product line from outside, following Airstream's 2016 acquisition of Nest from its creator, Robert Johans. Since then, Airstream has continued development of the Nest, and it was styled by the same designer who did the Basecamp.
"There's really nothing else like it," said Airstream president and CEO Bob Wheeler. "Nest acknowledges Airstream's lasting legacy, while anticipating a new potential for outdoor adventure."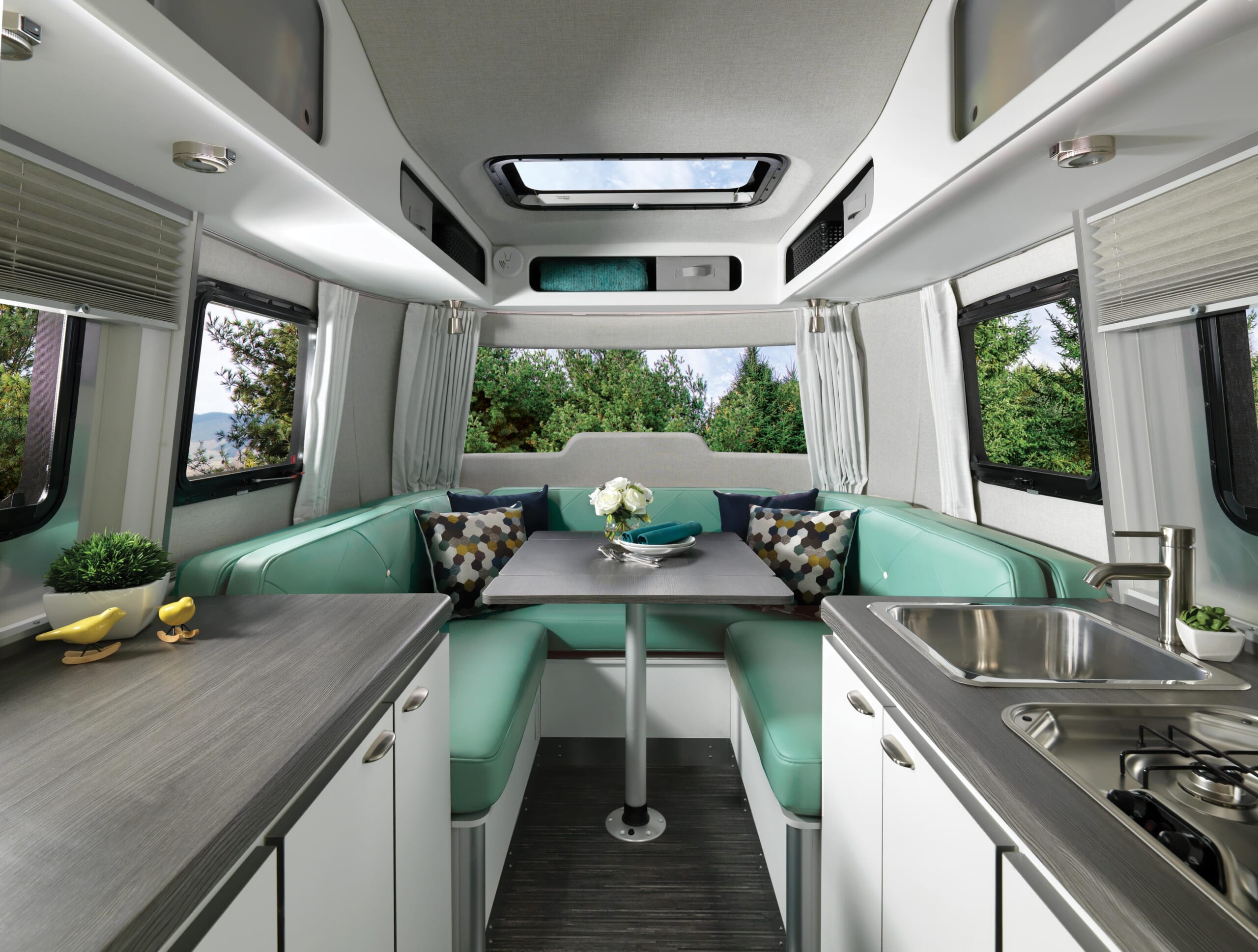 "We saw the acquisition of Nest as an opportunity for Airstream to curate the kind of good design we feel is essential," said Wheeler. "Nest is modern, it's functional, and it's innovative in a way you rarely see in this industry."
Nest's front window is styled to evoke the appearance of ski goggles on the snow white fiberglass background. A total of six windows, a skylight, and an innovative vertical doorway window blur the line between the interior and the outdoors.
Though compact, Nest incorporates must-have amenities, including a two-burner stove, a microwave, and a wet bath. There are two available floorplans, one featuring a U-shaped dinette that converts into a bed and another with a permanent bed that includes a plush Tuft & Needle mattress.
No, there is no signature aluminum skin here, as on the traditional Airstream models and the Basecamp. But the company points to founder Wally Byam's experimentation with fiberglass in the 1950s (when Chevrolet launched the Corvette with futuristic fiberglass bodywork) as evidence of the Nest's adherence to company values.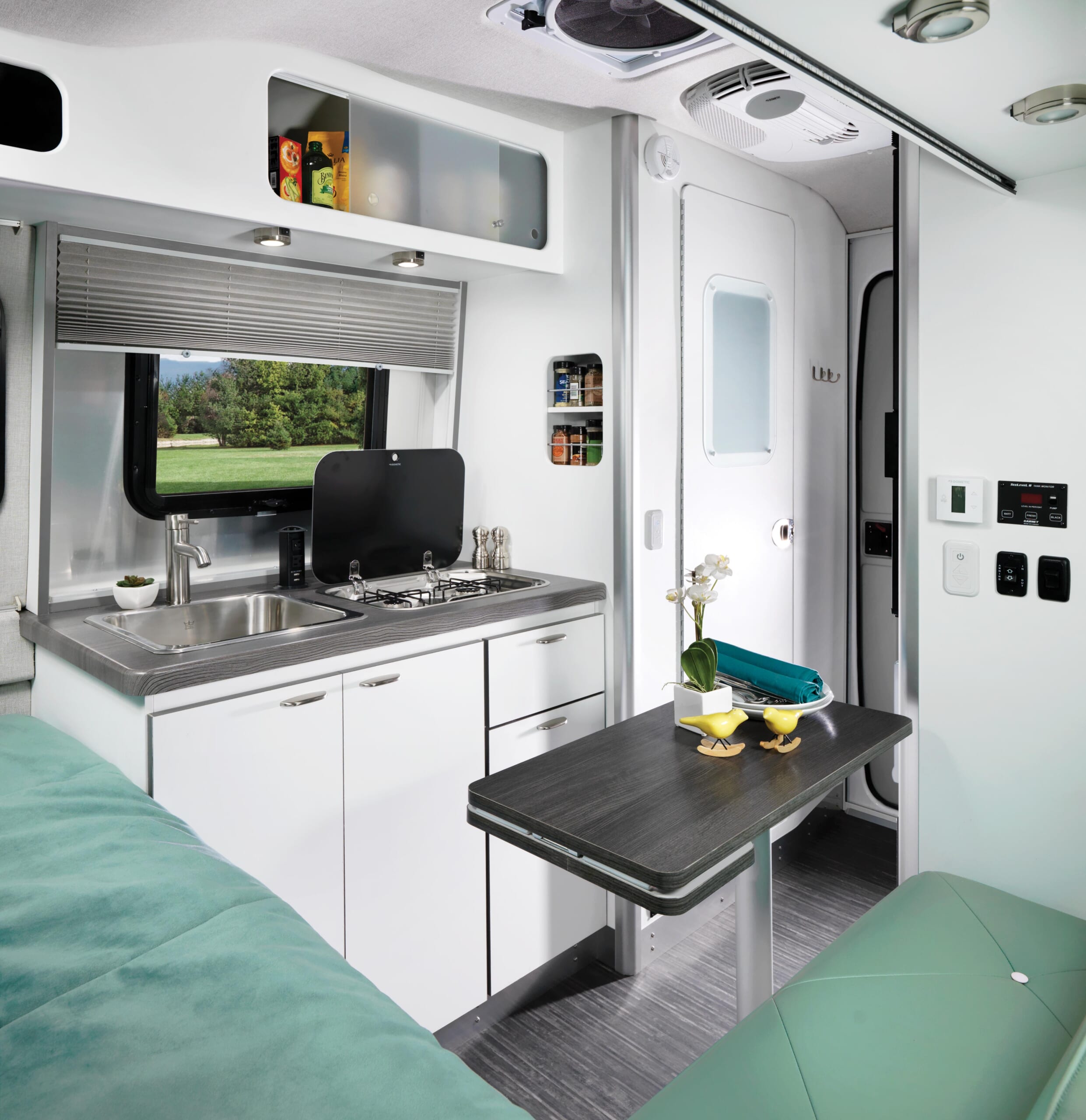 "Wally was a design pioneer, and he recognized the versatility of fiberglass," said Wheeler. "He was always innovating – always pushing the envelope – and we think Wally would be pleased to see Airstream continuing that tradition with Nest."
As with the 'Vette, that fiberglass contributes to a light curb weight. At just 3,400 pounds, Nest is easy to tow with a variety of popular vehicles.  Pricing starts at $45,900 and the Nest arrives in Airstream dealers nationwide this month.