6 Reasons Alfa Romeo's New Super Sports Sedan Isn't As Mind-Blowing As We Hoped
It could be, though.
Fiat Chrysler Automobiles
The 2017 Alfa Romeo Giulia Quadrifoglio is the smokin' hottest four-door sport sedan on the road today. Hands-down. The voluptuous bodywork, the stunning Rosso Competizione three-layer paint, and the delicate-looking five-hole Alfa heritage wheels contribute to jaw-dropping looks more typical of sport coupes than sedans.
It has the performance to back up the suggestive looks. The Quadrifoglio (Alfa racer Ugo Sivocci's four-leaf good luck symbol) has a 505-horsepower twin-turbo 2.9-liter V6 that blasts to 60 mph in just 3.8 seconds. The car crushed the Nurburgring lap record for four-door sedans with a time of 7:32. Top speed is 191 mph.
The accolades have rolled in. The experts at Hagerty classic car insurance have already named the Giulia Quadrifoglio to their hot list of future classics. The Car Connection named it "Best New Luxury Car." It was named "Star of the Show" at the Miami International Auto Show.
But we disagree. Everybody else is wrong about the sex-on-wheels Giulia Quadrifolglio. You'll pursue the fantasy of Lara Croft and end up divorcing Angelina Jolie. The problem is that the car is tuned for blitzing the track and raiding tombs and not for the daily life of domestic bliss. Here's why.
1. It won't go. The Giulia Quadrifoglio's lurching 8-speed automatic transmission makes smooth takeoffs and simple tasks like creeping into a parking space a white-knuckle challenge that threatens to crumple sheetmetal.
2. It won't stop. The massive Brembo brakes are superlative at speed. But like the transmission, they are appalling in regular driving because they are so grabby that they take every opportunity to jerk the Quadrifoglio to an unintentionally abrupt stop that makes every driver look like a learners-permit student pilot. Great cars flatter their driver. Overrated cars embarrass them in public.
3. It won't sit still. The Giulia Quadrifoglio is saddled with the hands-down worst execution of a fuel-saving engine stop-start system. In the very best examples, like the current Acura NSX hybrid, a massive electric motor spins the combustion engine up to speed so instantaneously that it seems like it was running unnoticed all along. The Alfa's feels like Danny Trejo kick-starting a vintage Harley chopper. The shut-off is no better.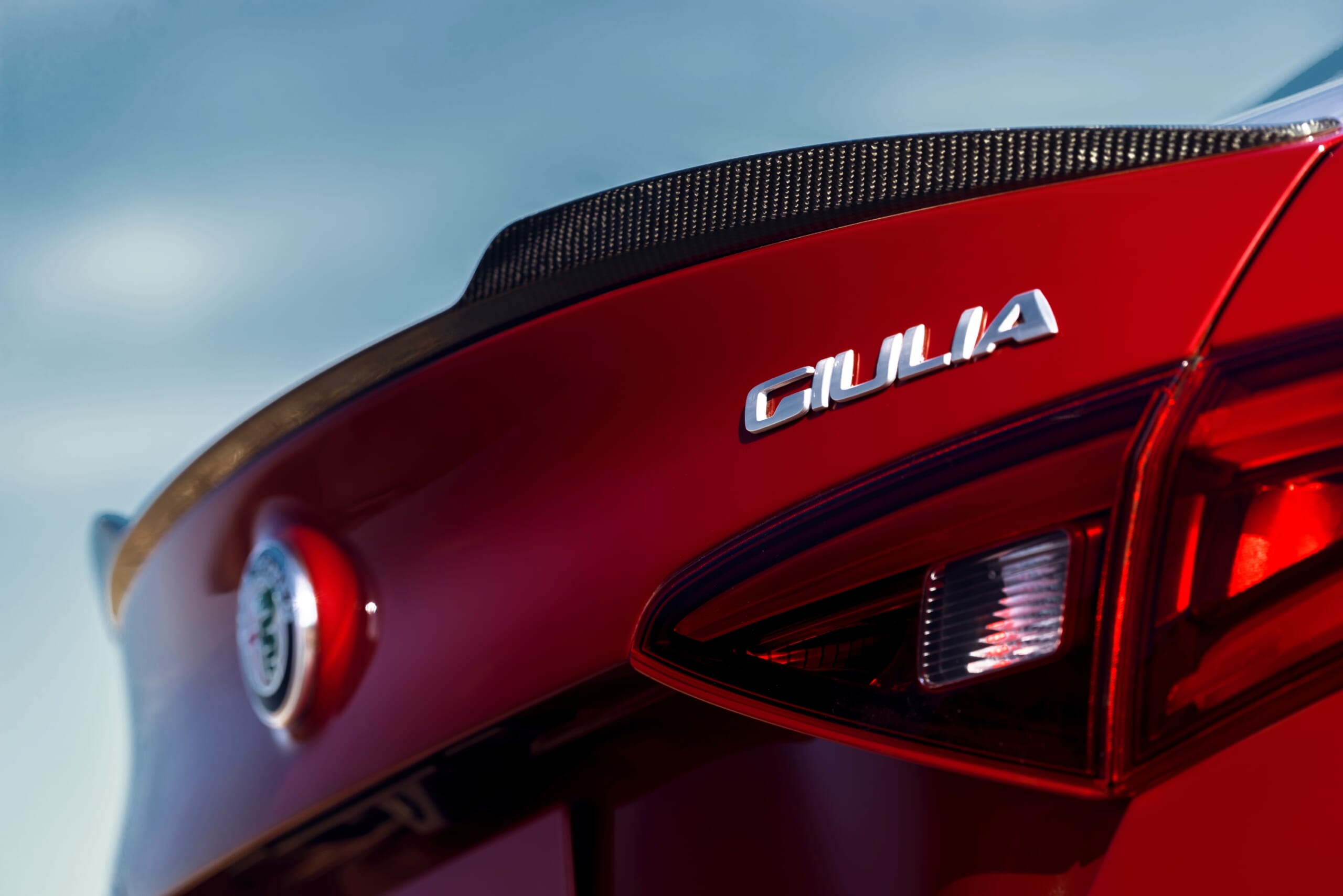 4. It won't drive the places you go. OK, it will actually go anywhere. It will just scrape on the ground and threaten to damage its pricy carbon fiber aerodynamic splitter beneath the front bumper going into your driveway. And over speed bumps. And entering parking lots. Or crossing intersections on crowned roads. We tolerate (with an eye roll) this sort of high-maintenance behavior from mistresses like the Lamborghini Aventador. It is harder to live with in a four-door wife of a car.
5. It will punish you. There is only one way to achieve a race track lap time like that of a race car, and that is to build a race car. The Quadrifoglio's suspension is utterly unforgivingly stiff; the zero-travel suspension you've seen watching late-night German Touring Car races is what you get here. Which is great for breaking track records. It is also pretty good at breaking drivers' backs.
6. It doesn't even sound good. OK, it does sound good when it wants to. At redline, at wide-open throttle. But Italian performance cars are supposed to seduce us with irresistible sounds that build with speed, forcing us to keep the throttle down into extra-legal speeds because we can't break the trance of the engine's song. 
The Quadrifoglio sounds like a stationary generator until the throttle is wide open and the needle is swinging toward the redline. It is the audible equivalent of having minivan sheetmetal until you put the hammer down. We should be able to enjoy a performance engine's sound all the time, to different degrees.
The good news is that all of the troublesome hardware is optional. Rather than paying $79,195 for our Quadrifoglio, you just get the much more reasonable $39,995 Guilia Ti for a 280-horsepower turbocharged 2.0-liter four-cylinder. With that one, you can live happily ever after.