Alfa Romeo Debuts Luxurious Hybrid SUV Concept
The sexy Tonale was designed to mirror the beauty of the human body.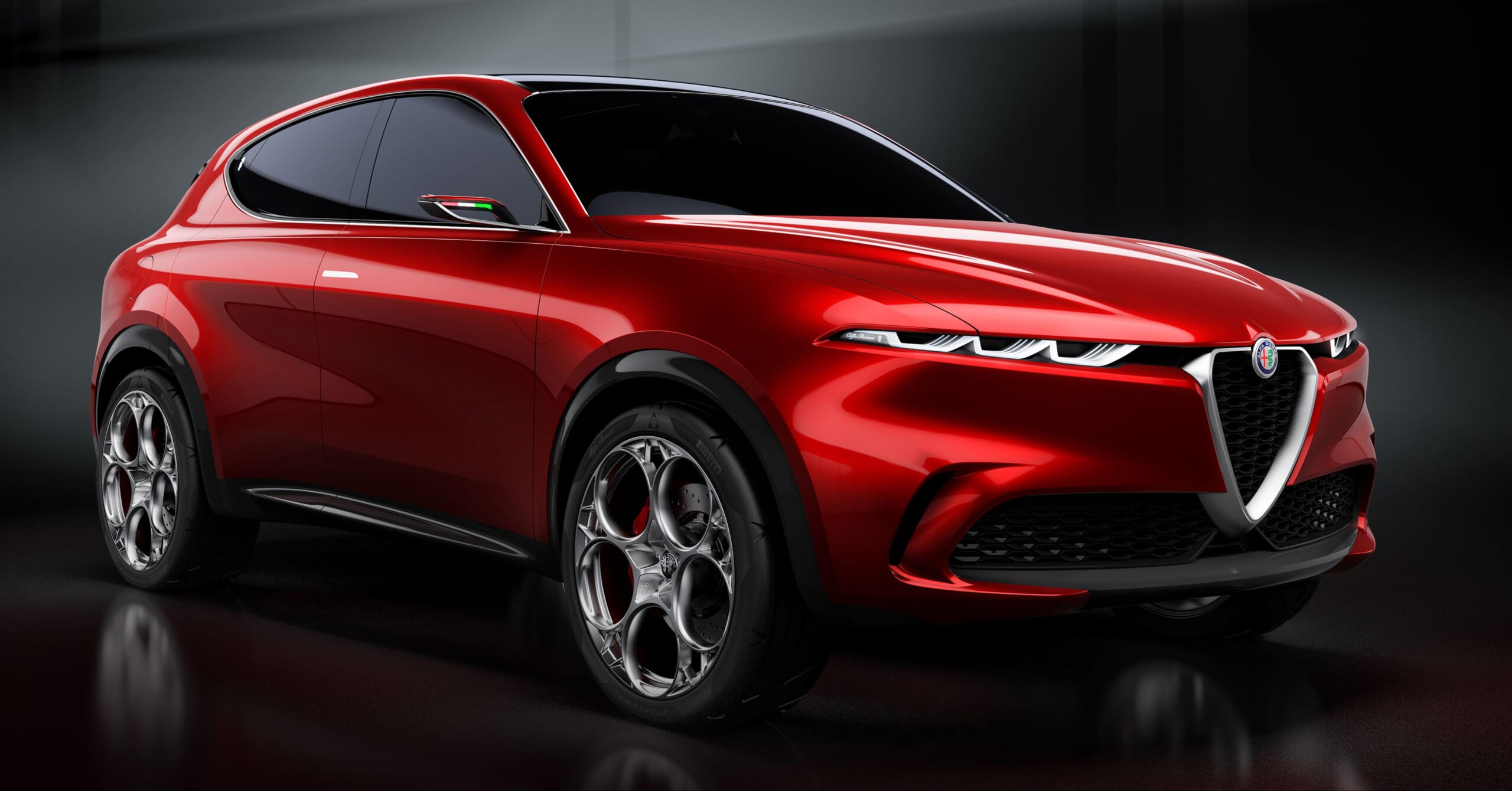 Alfa Romeo
Alfa Romeo launched their first crossover SUV just three years ago with the Stelvio. Now the luxury Italian automaker already has another in the pipeline. 
The Alfa Romeo Tonale concept debuted at the Geneva Motor Show this week. No specs were released, but Motor Trend notes that the panels, glass, unique phone-dial wheels and pretty much every other aspect of the show model's exterior look ready for production. 
An AR press release states that the "Tonale is inspired by the beauty and nuances associated with human forms, and the organic movement of light resulted by pure lines and volumes." We can totally see it. 
All we know regarding the powertrain is that it's a plug-in hybrid with an electrically powered rear axle. If it performs anything like the flagship Stelvio Quadrifoglio, we'll be happy. 
Perhaps the most exciting part about the Tonale is all of the crazy tech Alfa has planned for the cockpit. 
Per AR, 

The driver's attention will be on the road, with the peripheral focus on a 12.3-inch full digital cluster and a 10.25-inch touchscreen central head unit. 

The new infotainment features a seamless and fluid multitasking interface that allows the driver to have all the latest features and functionality readily available at their fingertips.

The Tonale allows the driver to be fully connected to the Alfa Romeo Lifestyle and Social communities, realized and presented through the new infotainment features, Alfista and Paddock.
"Alfista" is an in-vehicle app that's branded as an "Alfa Romeo Lifestyle" experience. It allows owners to connect with the company's clubs, events and latest headlines. "Paddock" is a second app that essentially serves as an online store for all things Alfa. 
Three different drive modes are also promised. "Dual Power delivers maximum output, "Natural" optimizes performance, and "Advance E" powers the car purely with electricity.
Given that the Alfa Romeo Tonale looks nearly finished, don't be surprised if a production run is announced in the not-so-distant future.