The Alieno Arcanum Is a $1.75 Million, 5,221-HP, 300-MPH All-Wheel Drive Electric Missile
Meet the new hypercar on the block.
Ambitious Bulgarian would-be electric hypercar maker Alieno proposes to build extremely fast, powerful, expensive and exotic electric vehicles that bend previous perceptions of speed.
Alieno's (the name is Italian for 'Alien,' and only sounds like Homer Simpson's notion of a foreign word for alien) first model is the Arcanum, whose name is Latin for 'the secret of secrets.'
The company plans a line of different levels of performance for the all-carbon fiber Arcanum, with the top version rated at 5,221 hp 6,550 lb.-ft. and a top speed of over 303 mph.
"Alieno Arcanum is an all-electric hypercar from the future with a brutal technical superiority, which is in the basis of the DNA of the brand Alieno," said Ahmed Merchev, founder, CEO and chief technical officer of Arcanum. "This our first debut model, expresses clearly the mission of Alieno to create hypercars with alien technologies from the future into the present."
The four planned versions of the Arcanum include the 5,221 horsepower RP5, the 4,351 horsepower RP4, the 3,481 horsepower RP3 and the 2610 horsepower RP2. Each version is additionally available in street, track or race configuration.
Different power levels are achieved by installing different numbers of AC three-phase axial flux electric motors driving the car's four wheels.
While the technology might be alien-inspired, the Arcanum's design borrows themes from a human source: the U.S. Air Force, according to chief designer Encho Enchev. "The aesthetics of special aircrafts like F-117 Night Hawk, F-22 Raptor and SR-71 Blackbird, play a key role in the shaping of Arcanum," he explained.
The street version of the Arcanum features a 180 kilowatt-hour, 800-volt battery pack, composed of graphene lithium-polymer cells and supercapacitors. The batteries provide the reserves for the projected 630-mile driving range, while the supercapacitors quickly absorb energy during braking and release it during hard acceleration.
Track and Race versions of the car use smaller, lighter 120 kWh and 60 kWh packs, respectively, because they don't need to drive 630 miles and they benefit from the smaller packs' reduced weight.
As with other electric cars, the Arcanum uses both traditional disc brakes and regenerative braking from its electric motors to slow the car. And like some other hypercars, it has active aerodynamics to increase drag for high-speed deceleration. But it adds one other wrinkle, due to its 300 mph-plus top speed: a drag racing-style parachute.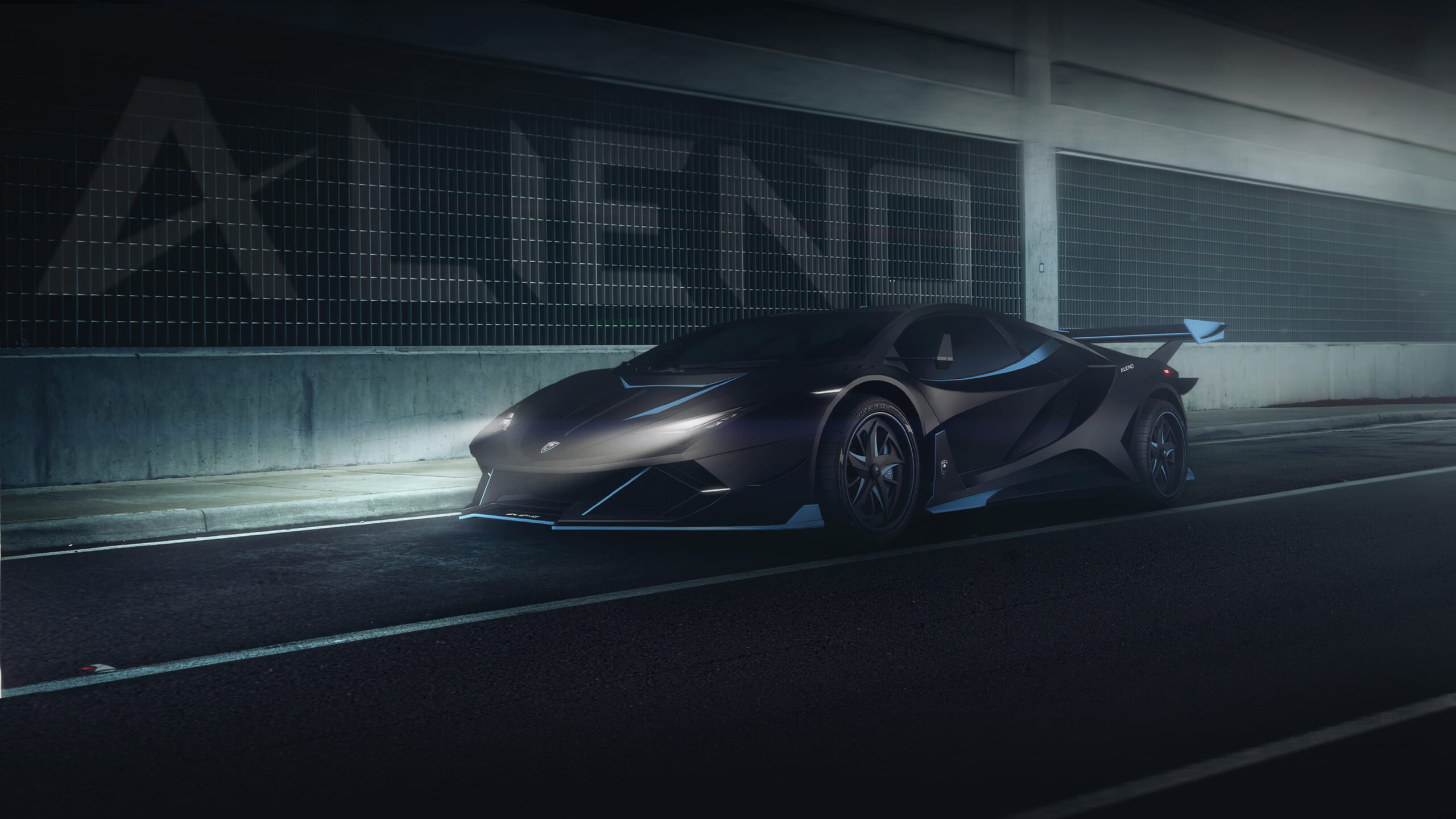 Place your order now, and Alieno promises they can deliver your Arcanum in between 18 and 30 months, depending on the exact configuration, with a price of $1.75 million for the top-of-the-line RP5. Call us for a ride when it arrives.