A Born-Again Indian Motorcycles Is Here to Dethrone Harley-Davidson
It's an all-American battle.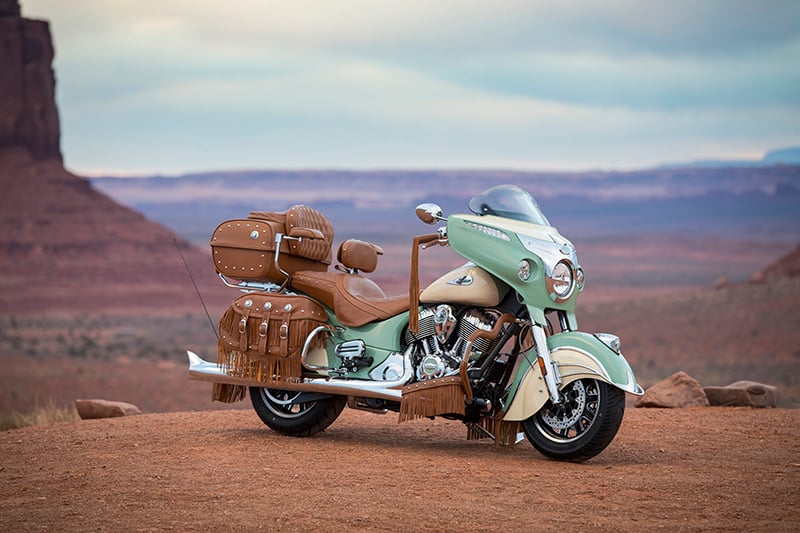 Legend tells of a time when there existed a big American motorcycle company other than Harley-Davidson. It holds that there was an even older bike maker, one founded at the turn of the century in Springfield, Massachusetts, in what was then the nation's industrial heartland.
Springfield was also the home of Duryea Motor Wagon Co., the first American car company, launched in 1896. Gunmaker Smith & Wesson is still headquartered there. In 1901, retired bicycle racer turned manufacturer George M. Hendee, who had originally launched his company as a bicycle maker, exhibited his first motorcycle. Hendee Manufacturing Co. began volume production of Indian motorcycles the following year.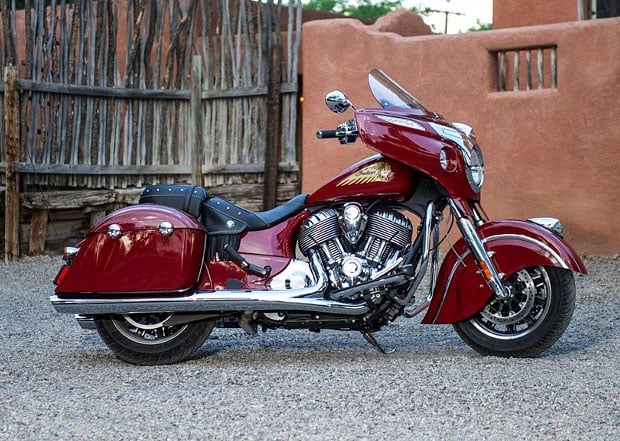 While it is commonly associated with art deco streamlining, especially the skirted fenders and a prominent swept-back Indian chief-in-headdress ornament, that styling didn't arrive on the company's Chief model until the 1940s.
These are the styling cues that anchor the new Indian Roadmaster Classic, a heavyweight highway cruiser fitted with abundant leather, a large touring saddle, two-tone paint, loads of chrome and, of course, valanced fenders.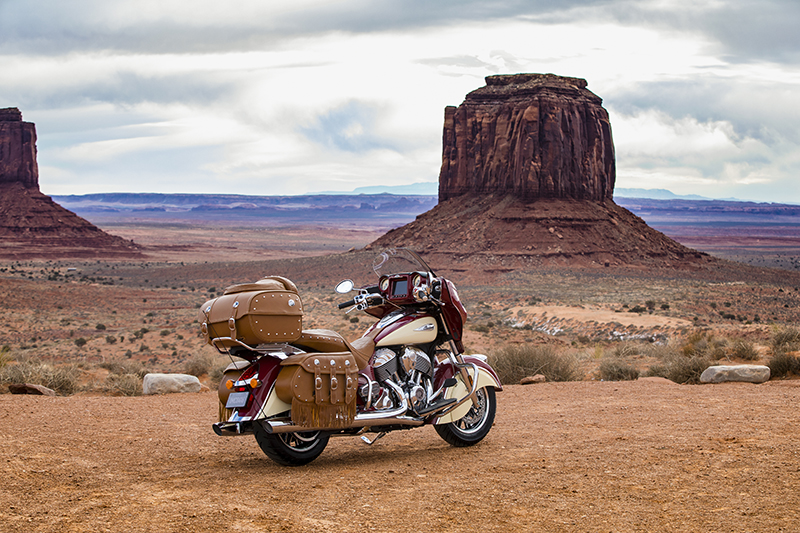 "The Roadmaster Classic is an undeniably beautiful motorcycle that our riders have been asking for," says Indian Motorcycle marketing director Reid Wilson. 
It was the smaller, lightweight Scout that was Indian's most enduringly popular model. The Scout was the machine that won the very first Daytona 200 motorcycle race in 1937, and it won over riders as one of the world's first sport bikes. Many of us got our first glimpse of an Indian Scout race bike in the 2005 Anthony Hopkins film The World's Fastest Indian. But management mistakes doomed Indian to financial collapse in 1953.
Today Indian, a 20th-century hero, is back from the dead, reanimated with modern technology. Outdoor powersports company Polaris Industries Inc. took over ownership of the long-contested rights to the Indian brand name in 2011 and introduced a new top-of-the-line Indian Chief to the public in 2014.
As before, however, a lightweight model is a key component of Indian's plans, so the company unveiled a new Scout in 2014. It's a bike that incorporates more modern technology than the traditionalist Chief, and naturally, the new Scout is hitting the racetrack, too.
Today's Scout model is available as the regular 100-horsepower Scout and the entry-level 78-horsepower Scout Sixty, models that appeal to an entirely different group of customers than those who prefer the massive, old-school Chief in its fully skirted Indian dress.
These new Scouts preserve Indian's tradition of V-twin engine designs, while updating them with liquid cooling and overhead camshafts for the muscle a Scout deserves.
"We're really proud of the Scout because it has a great sales performance and has had a great impact on the market," Wilson explained.
Indian has also introduced the Scout FTR750, which is contesting the AMA Flat Track (AFT) series for the first time since the factory-led "Wrecking Crew" team raced in the 1950s. The company's stylists toiled to produce a bike that effectively bridges old and new, but any good motorcycle needs to also serve as a suitable canvas for customers to personalize their machines. 
Illustrating the Scout's limitless potential as a custom bike foundation, Indian challenged its dealers to create their own versions of the bike in the Project Scout contest. Interest was so high that fans crashed Indian's website as they rushed to see the creative results of the shootout.
The customs that emerged from that event should not only inspire prospective owners but also point the way to variants we'll likely see coming from the factory. "Those designs inspired us," Wilson says. "We can't do it next month, but years into the future you'll see bikes come out based on some of those designs."