America's Corvette-Powered MegaBot Is Ready to Dominate Giant Robots Around the Globe
'Murica!
MegaBots' red-white-and-blue Mk. III combat robot fired up its 430-horsepower Corvette-sourced LS3 small block V8 powerplant and flexed its muscles for the first time in a demonstration at Maker Faire 2017 as a prelude to its fight with Japan's fighting bot from Suidobashi Heavy Industries.
MegaBots installed the Mk. III's American V8 heart back in January and toiled around the clock to ready to bot for its debut, but the giant machine was limited to one-quarter strength for this demonstration to minimize the chance for any mishaps that would set back its final completion.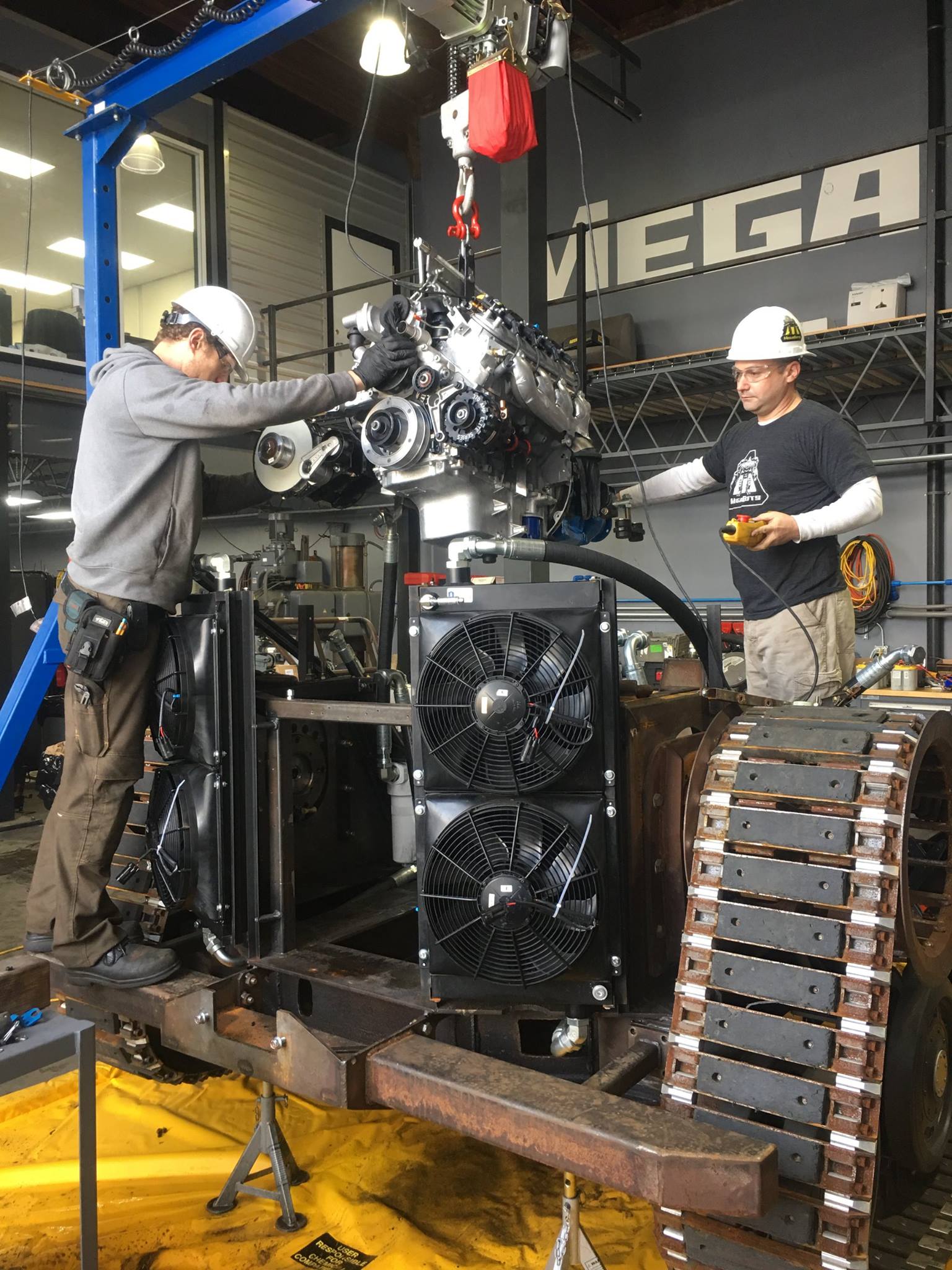 MegaBot founders Gui Cavalcanti and Matt Oehrlein are plotting global bot domination, which will start with a clash with Japan's titan in August. After that, Mk. III will have to scour the planet for worthy rivals.
We don't know how the Mk. III will win its match yet, but you can bet its V8 muscle will provide the edge it needs to win.