The 730-HP Anniversary Edition Saleen Mustang Is Proof There Is a God
Celebrate 30 years of sick pony cars.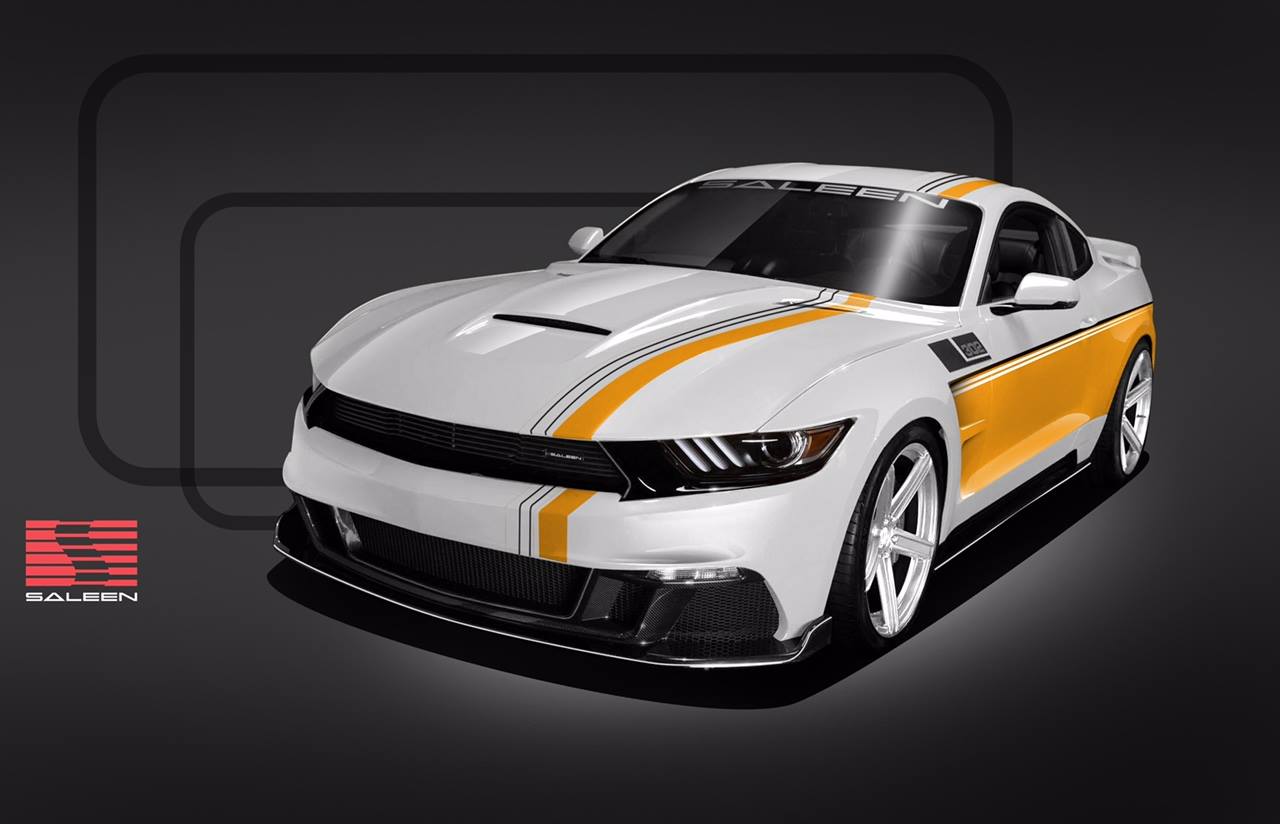 California's Saleen Automotive confirmed its performance bonafides by winning the 1987 Sports Car Club of America Escort Endurance Championship, and the Mustang tuner will celebrate the 30th anniversary of that accomplishment with the construction of 30 commemorative edition Mustangs packing 730 horsepower.
The $87,000 car wears Saleen's historic racecar paint scheme, with the Saleen trademark white wheels with custom yellow, black, and white Saleen graphics and special badging. The race edition adds stickers for General Tire and Monroe shock absorbers to signify the addition of the roll cage, racing seat belts and heavy-duty radiator.
These cars, based on Saleen's S302 Black Label model, are equipped with a 3.2-liter liquid-cooled supercharger, which pumps the Mustang's V8 up to 730 horsepower in the street version and 750 horses for the track car. The company also adds a new exhaust system and a competition shifter and adjustable camber plates for the front struts to permit higher performance suspension settings.
In keeping with Saleen's long-standing association with General Tire, the new car launches in partnership with General, which is entering the summer-only high-performance tire business with new tires that will debut on the Saleen Championship Edition Mustangs 
"We are extremely proud to introduce the first summer tire for General with such a legendary brand as Saleen," said Travis Roffler, director of marketing for General Tire. "The new ultra-high performance G-MAX RS is a tire that we have been anticipating for a several years.  This new Saleen Mustang is a perfect match for the G-MAX RS." 
Saleen has built custom high-performance Mustangs for the track and street for decades, but the company is probably best known from its association with the racing efforts of actor Tim Allen and his RRR Racing team.
The new Saleen Championship Edition Mustangs are scheduled to be available in September.