Meet the Amazing Apollo Arrow, Newest Member of The 1,000 HP Club
The latest ridiculously powerful supercar has a top speed of 224 mph.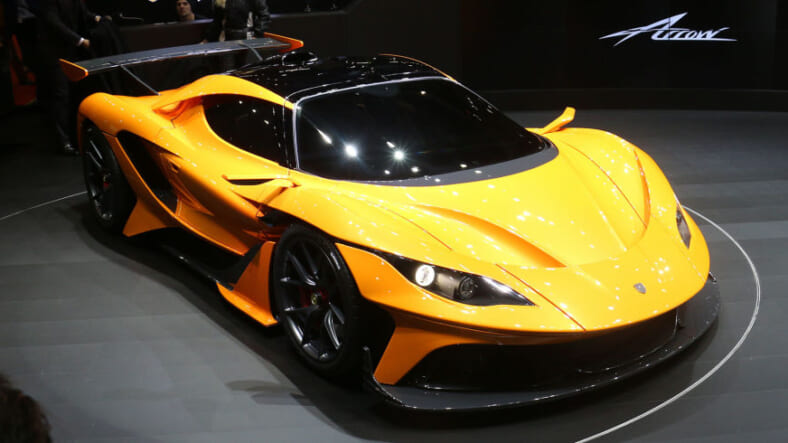 The German-built Gumpert Apollo supercar had Star Trek looks and stratospheric performance to match, becoming one of the fastest cars ever to lap the Top Gear track. Sadly that didn't translate into financial solvency, and the company went bankrupt in 2013.
But they've bounced back in a big way under new owners from Hong Kong, who just brought a brand new bruiser to the Geneva Auto Show. The Apollo Arrow features a tubular chromoly space frame combined with a carbon fiber tub under wicked-looking British-designed bodywork.
The mid-mounted, Audi-sourced, twin-turbo 4.0-liter V-8, tuned to each buyer's requirements, can come within a hair of the magical 1,000 hp mark – good enough to thrust it from 0-60 in just 2.9 seconds on the way to a top speed of 224 mph, according to Road & Track. Here's hoping the new Apollo also has staying power to boot.