The $2.7 Million Apollo Intensa Emozione Is a Bonkers V12 Dream Machine
Good Lord.
If you remember, last year would-be supercar maker Apollo previewed a zoomy carbon fiber track day car called the Arrow. We'll never mind. Instead, now Apollo wants to sell ten 780 horsepower, 208 mph, $2.7 million ultra-performance street cars that drive like race cars.
This is the Apollo Intensa Emozione (IE for short), which features a naturally aspirated 6.3-liter V12 engine whose source is unnamed but whose specifications mirror those of Ferrari's current V12. It is matched to a paddle-shifted Hewland racing transaxle driving the rear wheels.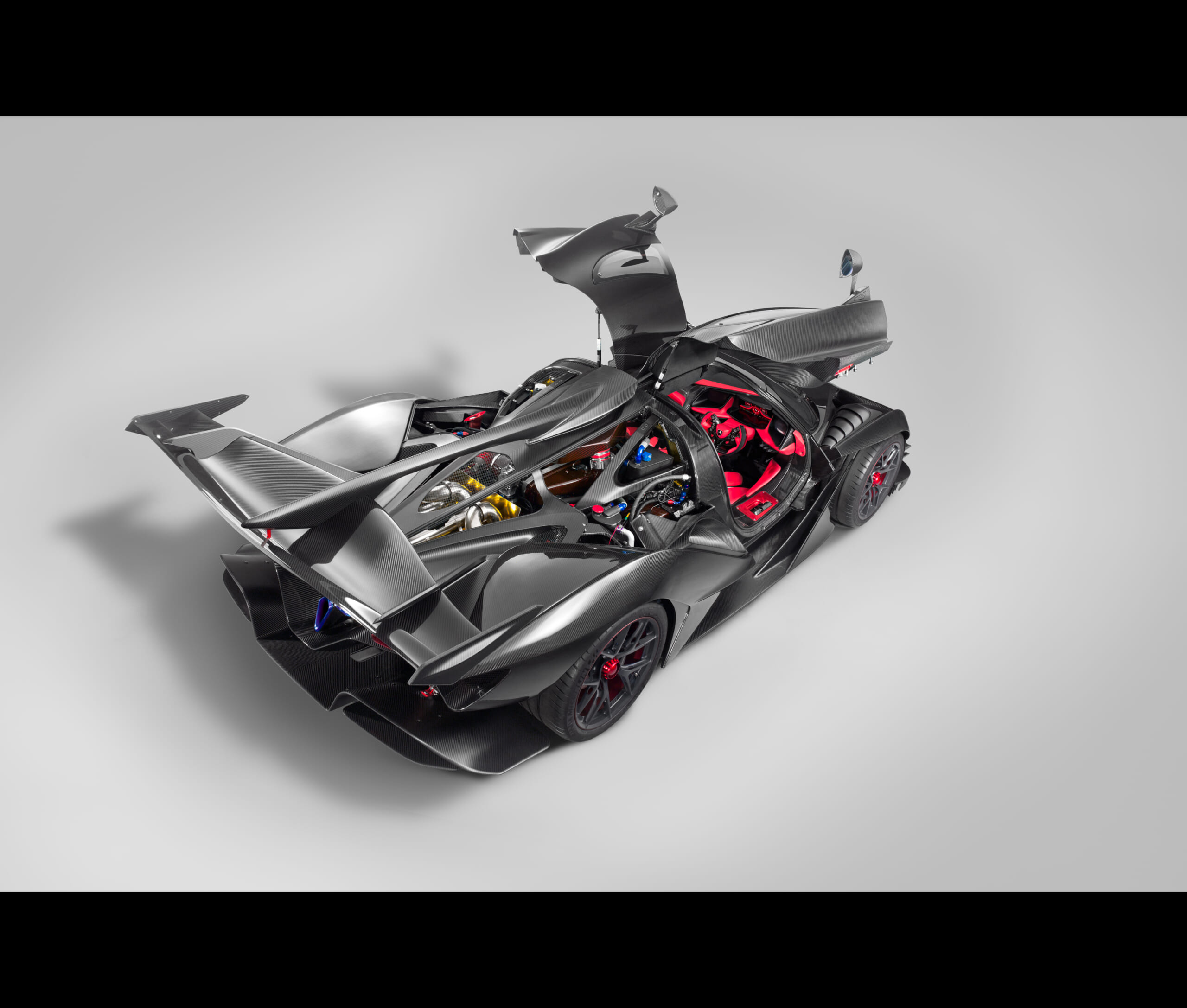 "We felt that all the technological advancement and automation in today's supercars took away the pure, raw emotional connection between driver and car," said Apollo chairman Norman Choi. "We wanted to build a car that would fill that void separating car and driver. So we built the Apollo IE."     
Because it is built like a racecar, Choi estimates that the IE's performance would be similar to that of the second-tied LMP2 category of sports racers that compete at the 24 Hours of Le Mans.
The bodywork may look overwrought in the Batmobile aesthetic, but in fact it generates huge aerodynamic downforce at speed, producing more suction than the car's own 2,750 lb, curb weight, so it could pass the theoretical "drive on the ceiling" test at 180 mph.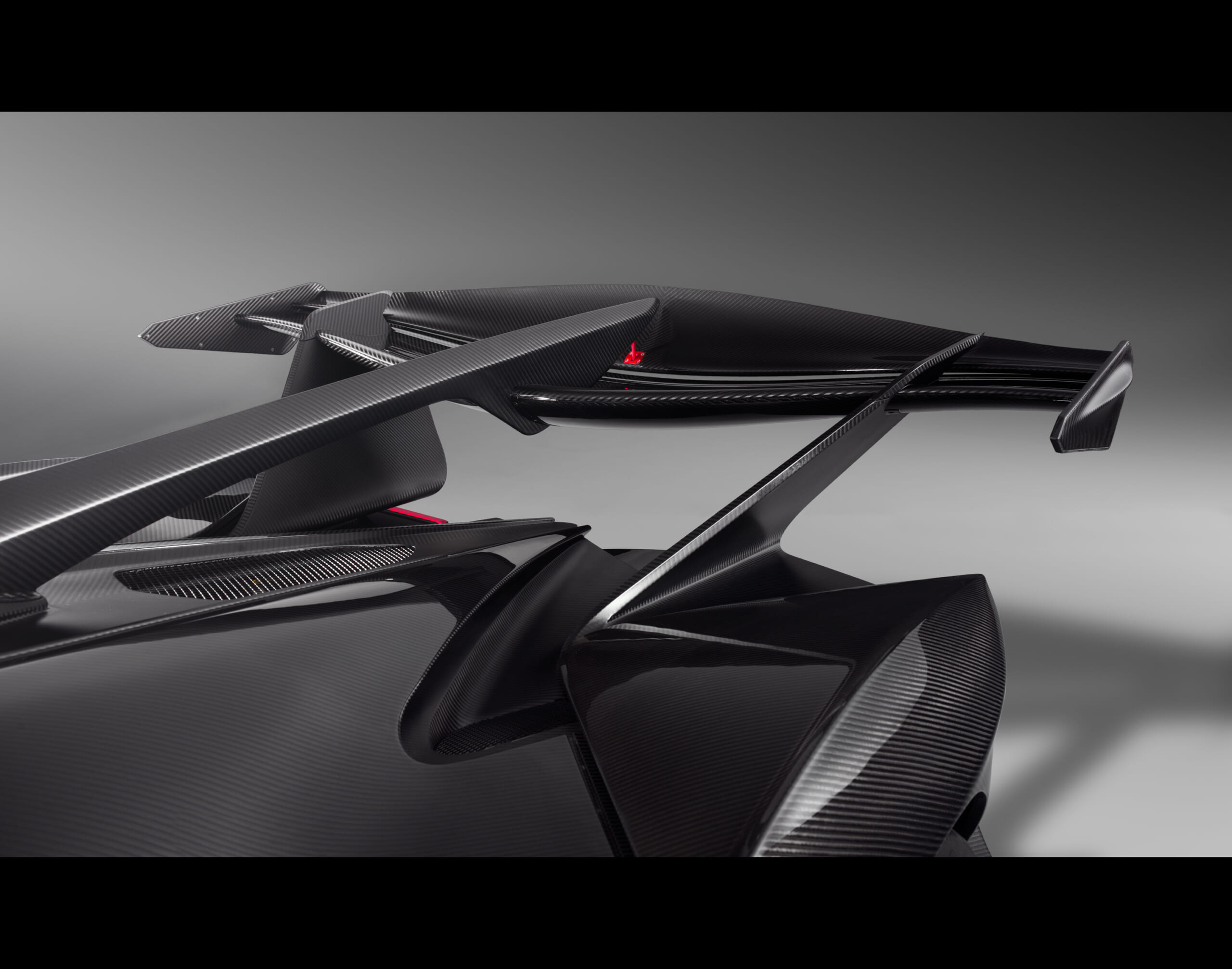 Front and rear suspension is Formula 1-style double wishbone, with pushrod-actuated springs and Bilstein shocks. Braking is Brembo carbon ceramic rotors with six-piston calipers.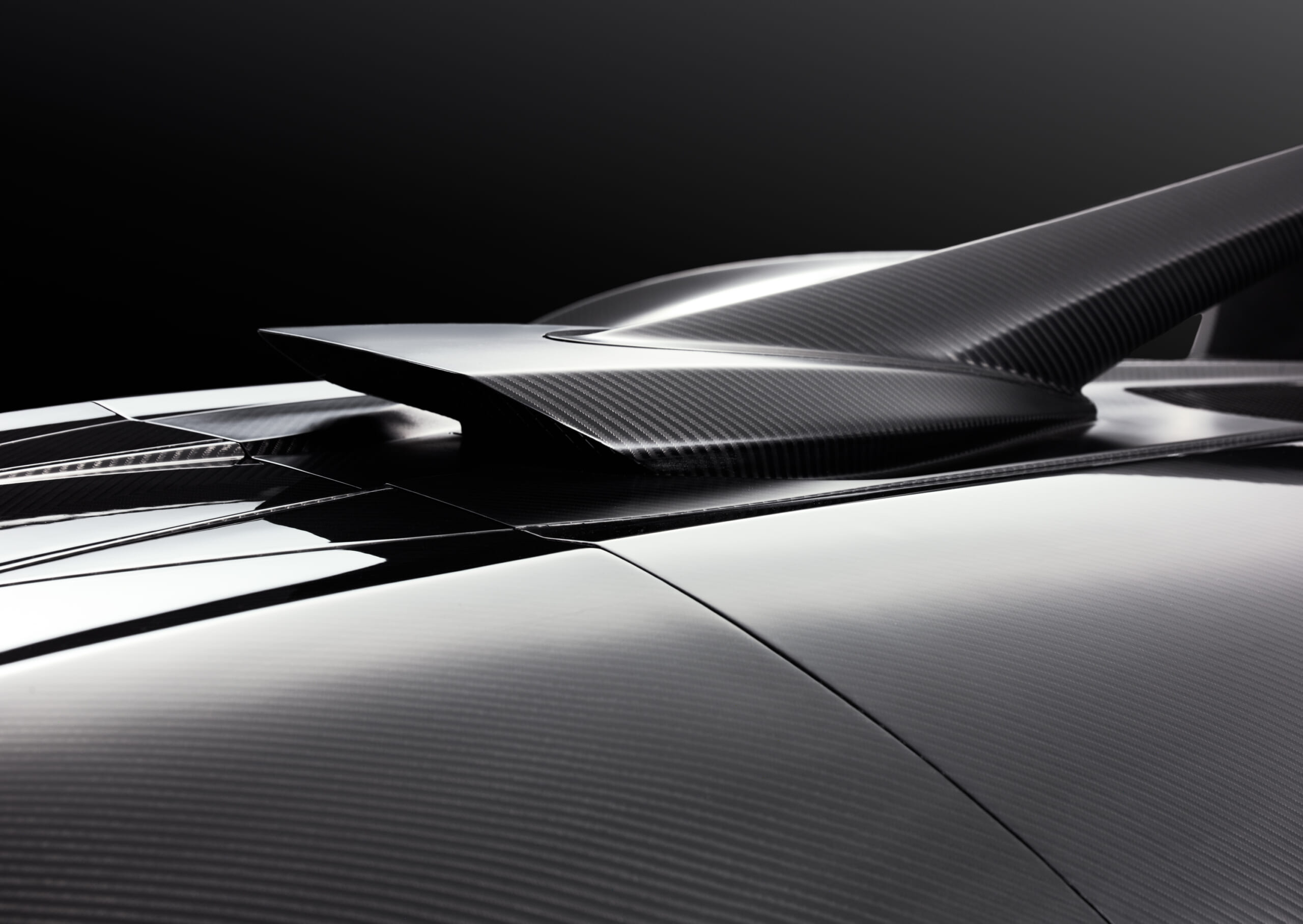 The asking price is steep, but a naturally aspirated V12 and racing chassis should deliver the authentic experience Apollo is promising, which could be worth the price of admission in a world where soulless electric transportation modules are advancing every day.