'Fast Eddy' Is The Ultra-Exclusive Supercar With the World's Awesomest Name
Because Lambos are just too damn common.
Aria Group
Little-known Southern California specialty car constructor Aria Group is planning to build a limited run of 20 examples of "Fast Eddy," a mid-engine supercar that aims for a combination of extreme performance and extreme exclusivity.
Fast Eddy showcases Aria's expertise with carbon fiber manufacturing and its design capabilities in penning a car meant to recall classic Corvette design with a fully modern interpretation. 
Aria co-founder Charles Taylor's dad was Chevy designer Ed Taylor, whose nickname was "Fast Eddy," so the car was create as a tribute to him. There is a definite Corvette vibe to Fast Eddy's design, in details like the rear of the roof that echoes the split window Corvette of 1963.
The car relies on Corvette power, in the form of the supercharged 650-horsepower small block V8 engine. This compact powerplant let Aria design director Nicholas David create additional luggage stashes behind the rear seats, so Fast Eddy will be a suitable long-distance grand tourer, he said.
It also permits greater freedom to design for aerodynamics, so the small engine contributes to Fast Eddy's ability to wear clean lines, free of spoilers and other add-on aerodynamic aids, David points out.
"It is supposed to be a rolling sculpture," he told Maxim. "It is very clean and very simple."
Because this is an American project, David was careful to ensure that it possesses the long-hood, short-deck proportions characteristic of American design, rather than the snub-nosed style typical of European designs. "European supercars have more of a cab-forward design," he explained.
Aria proved its ability to manufacture high-quality carbon fiber body panels in volume as the supplier to Singer for the carbon fiber-bodied Porsche 911s reimagined by that company.
And it has proved its attention to detail on small projects, not only through its numerous concept cars built for manufacturers but even projects for SpaceX. "We work on projects with Elon [Musk] often," David allows.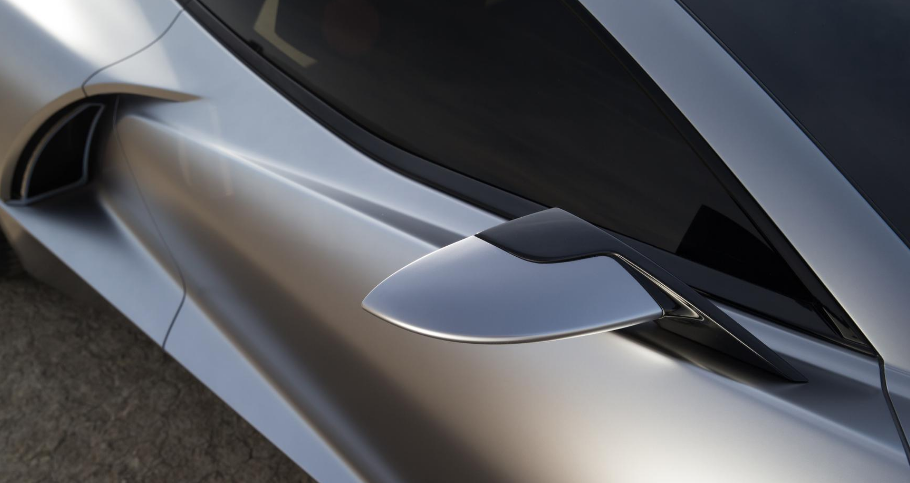 With the expression of sufficient interest, Aria will build about 20 Fast Eddys, starting in 2018. The price hasn't been set, but it will start in the same neighborhood as some of those carbon-bodied Porsche 911s reimagined by Singer, which is about a half-million dollars.
Talking of that kind of cash for Fast Eddy sounds more like Fast Eddie Felson, Paul Newman's pool shark in The Hustler and The Color of Money!