Meet the Totally Outrageous Aria FXE, America's New 1,150-HP Supercar
It joins the Ford GT and Corvette ZR1 in this very exclusive club.
America is due for a legitimate competitor to the likes of Ferrari, Lamborghini and McLaren, and you've never heard of the company that says it is the one to take on those storied brands with an all-wheel drive hybrid-electric 1,150-horsepower supercar in 2019.
It is the Aria Group, an industrial supplier best known for the high quality of the carbon fiber bodywork it provides Singer for that company's amazing Porsche 911 builds.
"We believe there should be a supercar that can compete with the cars from Europe. Ferrari, Lamborghini, McLaren P1," remarked Clive Hawkins, president and CEO of Aria Group. "These amazing cars, we are huge fans of them, we love them, but we think there should be an American one."
Aria will take on the world with the FXE, which will use a supercharged 6.2-liter V8 engine that will surely be borrowed from the new Chevrolet Corvette ZR1. Aria claims 720 horsepower for the engine, but that may have been an early estimate, because Chevrolet announced the ZR1 at 755 horsepower.
The small block will drive the rear wheels through an 8-speed sequential transaxle, surely from one of the usual suspects in the racing/supercar community such as Xtrac, Hewland, or Graziano.
The FXE enjoys another 540 horsepower from the twin electric motors driving the front wheels, which also provide all-wheel drive and regenerative braking to recapture energy. This is powered by a 10 kilowatt-hour lithium-ion battery pack (about the same capacity as that in the upgraded BMW i8).
Together, they accelerate the FXE to 60 mph in 3.1 seconds and to a top speed of 220 mph.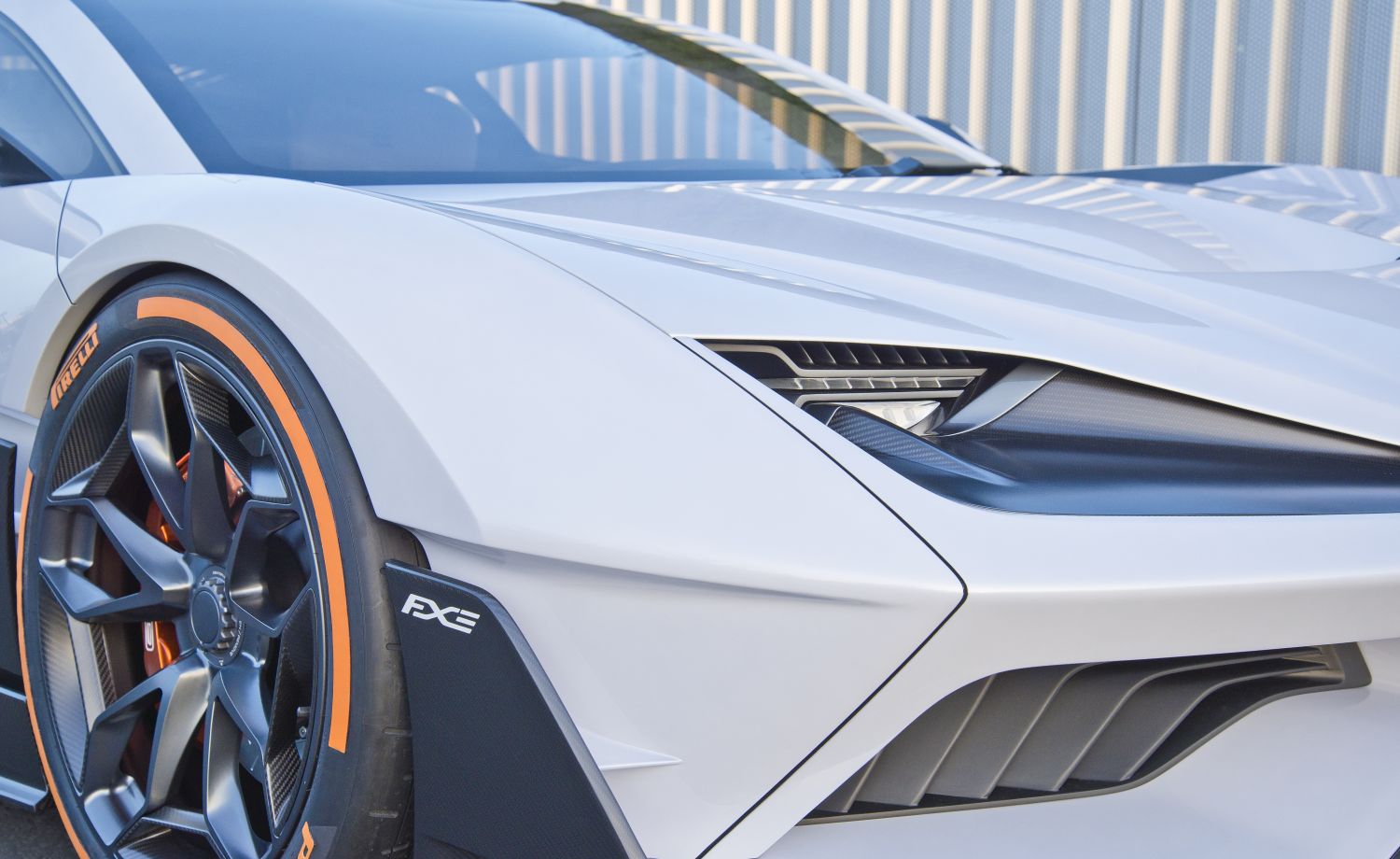 A less expensive FE model will use a naturally aspirated version of the gas engine driving the rear wheels, with no electric motors on the front axle.
In either configuration, Aria's cars will be a technological tour de force, employing patented new techniques for fabricating its carbon fiber chassis and 3D printing to create various titanium and aluminum parts, Hawkins said.
Aria will have drivable cars next year and is targeting late 2019 for the first deliveries to customers. Pricing hasn't been set, but Hawkins promised that it will be in line with prices of its competitive models from other manufacturers.