The Fun-Loving Ariel Nomad Is An Absolute Off-Road Monster
This Virginia-made ATV is what happens when a dune buggy mates with a monster truck.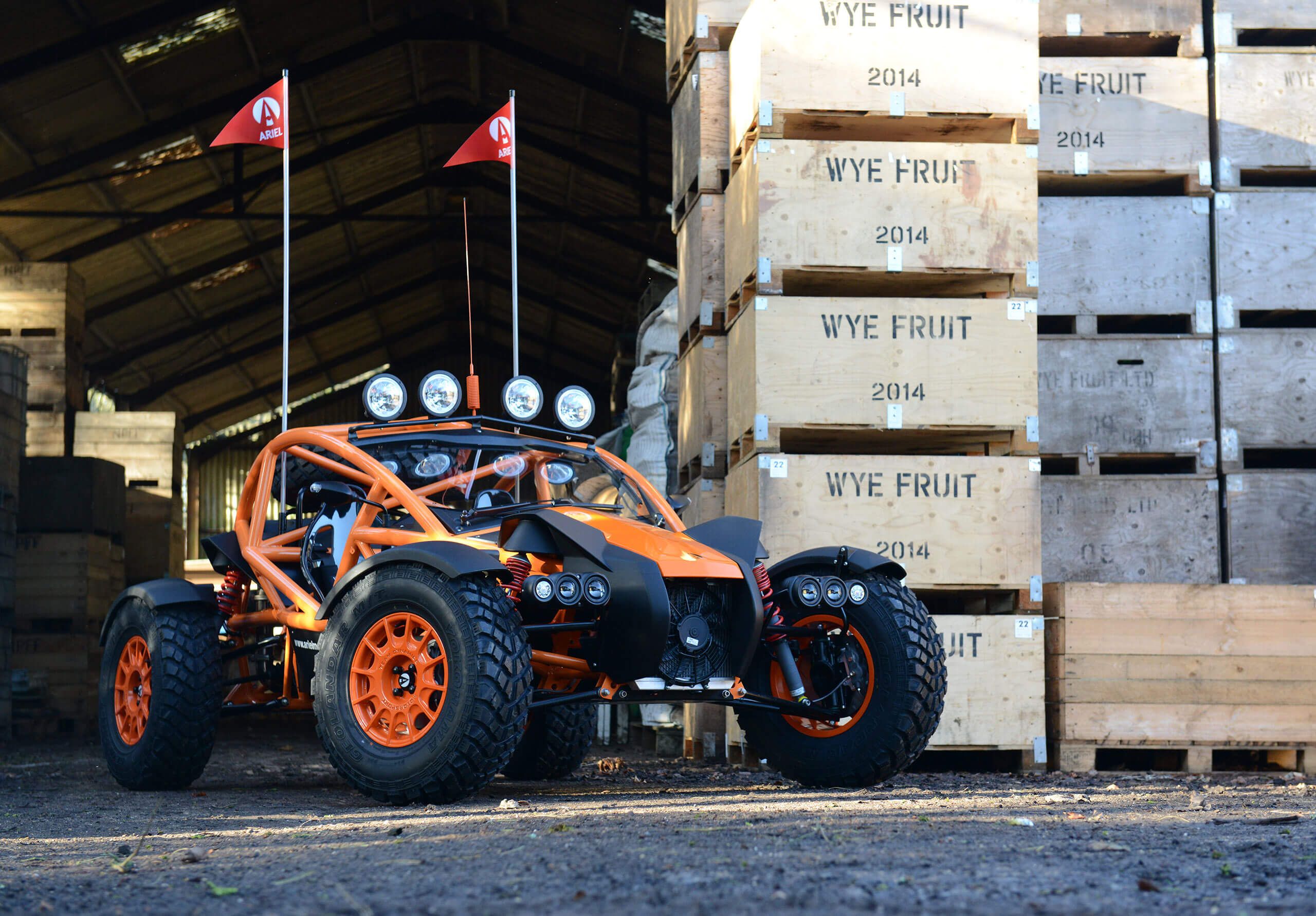 Britain's Ariel Motor Co.'s motto is "Serious fun," and it is hard to argue with that philosophy when behind the wheel of one of its signature lightweight tube-framed creations. And now this British creation is coming to America.
South Boston, Virginia's TMI Autotech, Inc. is the licensed US constructor of Ariel vehicles like the Atom track day beast and also created its latest off-road assault vehicle, the Nomad. 
As with the Atom, the Nomad is based on a steel tube frame chassis, with sophisticated suspension hung from each corner and a muscular Honda powerplant just behind the two seats giving this bottle rocket its spark.
The engine is a 235-horsepower version of Honda's 2.4-liter VTEC four-cylinder, which drives the rear wheels through a close-ratio six-speed manual gearbox.
Much of the rest of the vehicle's equipment reads like a Who's Who of high-performance parts suppliers: Alcon brakes, Bilstein shocks, Eibach springs, Goodridge hoses and lines.
A light curb weight of less than 1,500 lbs. means the Nomad is not just quick for an off-road machine; it is genuinely fast. It accelerates to 60 mph in less than 3.4 seconds and reaches a top speed of 125 mph, which is plenty on its mud tires. 
That kind of speed should keep others seeing mostly the Nomad's rear view.
Look for pricing to start at $80,000. Because no one said serious fun is free.