The Armortruck SUV Is An Apocalypse-Ready Supertruck
This awesomely armored SUV concept is made for the end of the world.
Milen Ivanov/Behance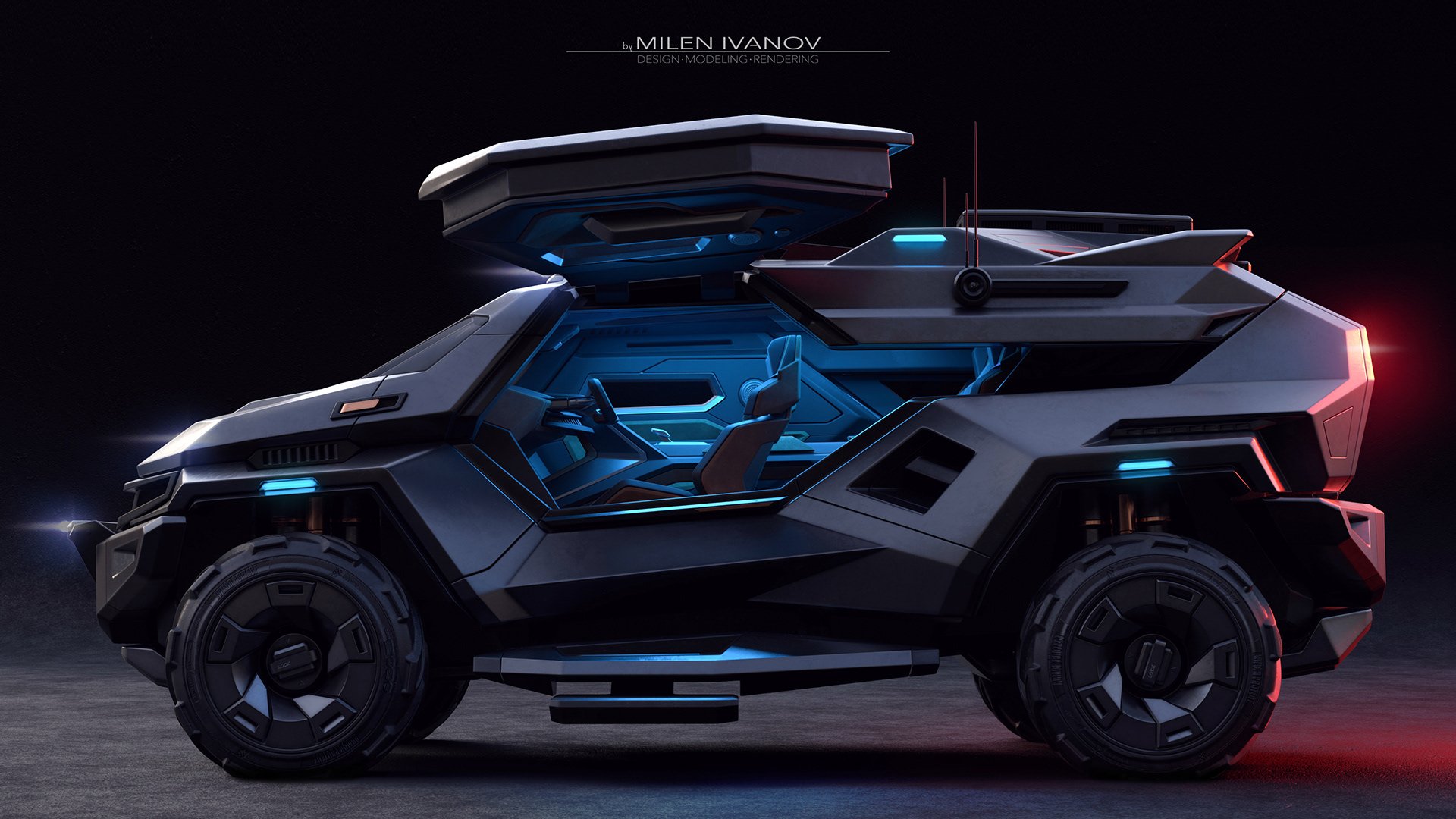 Specialty subdivisions of BMW and Range Rover offer bulletproof variants of the luxury automakers' current models, and other aftermarket companies like Brabus and AddArmor go a step further by making donor vehicles damn-near bombproof. But none of those examples look anywhere near as sturdy as the Armortruck SUV. 
https://www.instagram.com/p/B_eg5qHpRpa
Granted, this is a concept posted to visual artist-centric platform Behance, so performance comparisons aren't possible. But the Armortruck renderings were expertly completed with an extraordinary amount of realistic detail at the hands of Milen Ivanov, a Bulgarian concept artist at Dreamworks who previously worked for electric hypercar maker Rimrac Automobili in a similar capacity.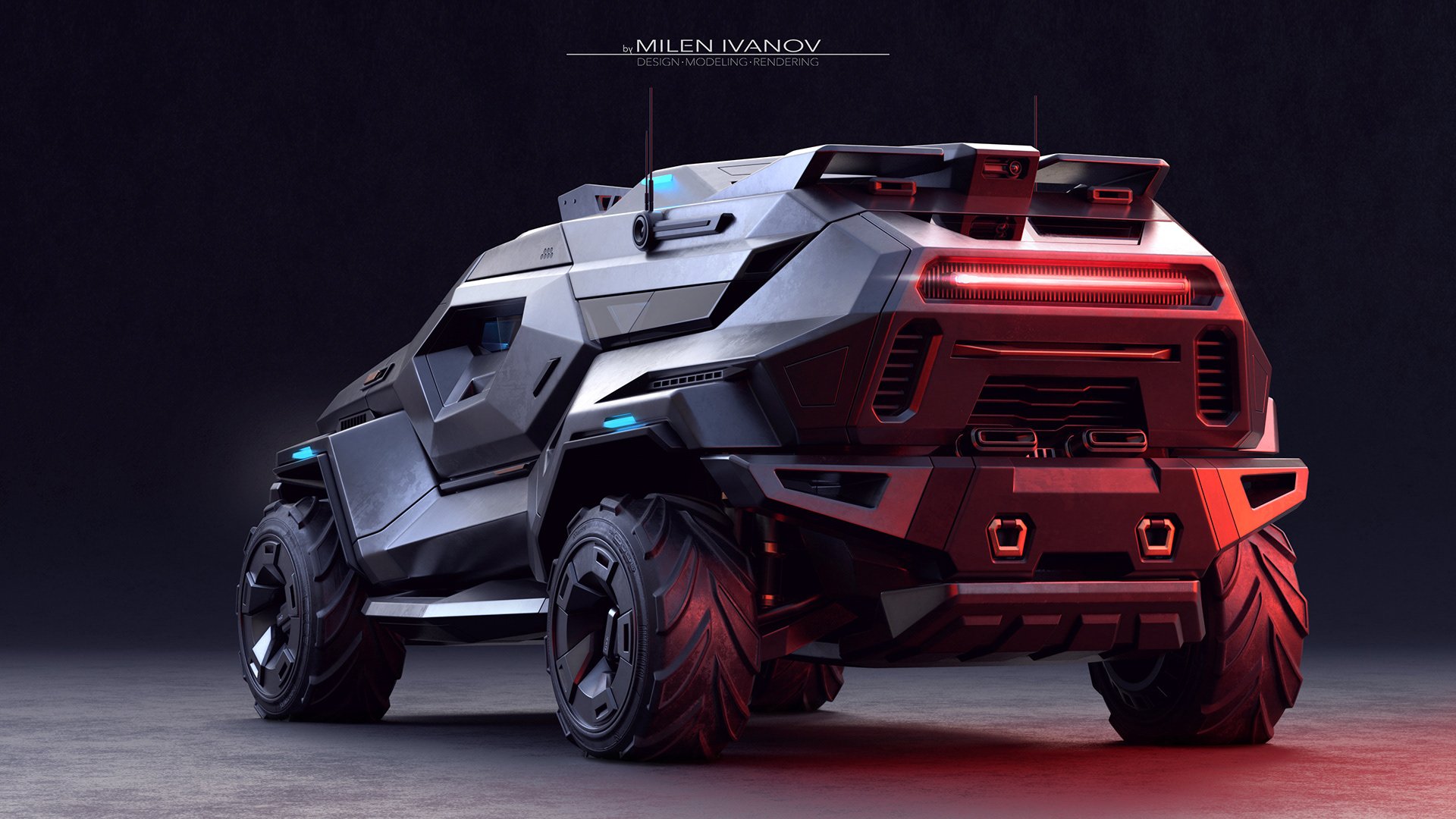 Hi Consumption notes that the Armortruck is ambitious even for a concept, with a dizzying number of angled exterior panels, massive gullwing doors, unusually-treadded tactical tires wrapped around equally weird wheels, a front winch, and LED lights that sit flush with the body at every embed point. A video recently posted to Ivanov's Instagram show sidesteps retreating into rocker panels as the gullwing doors close.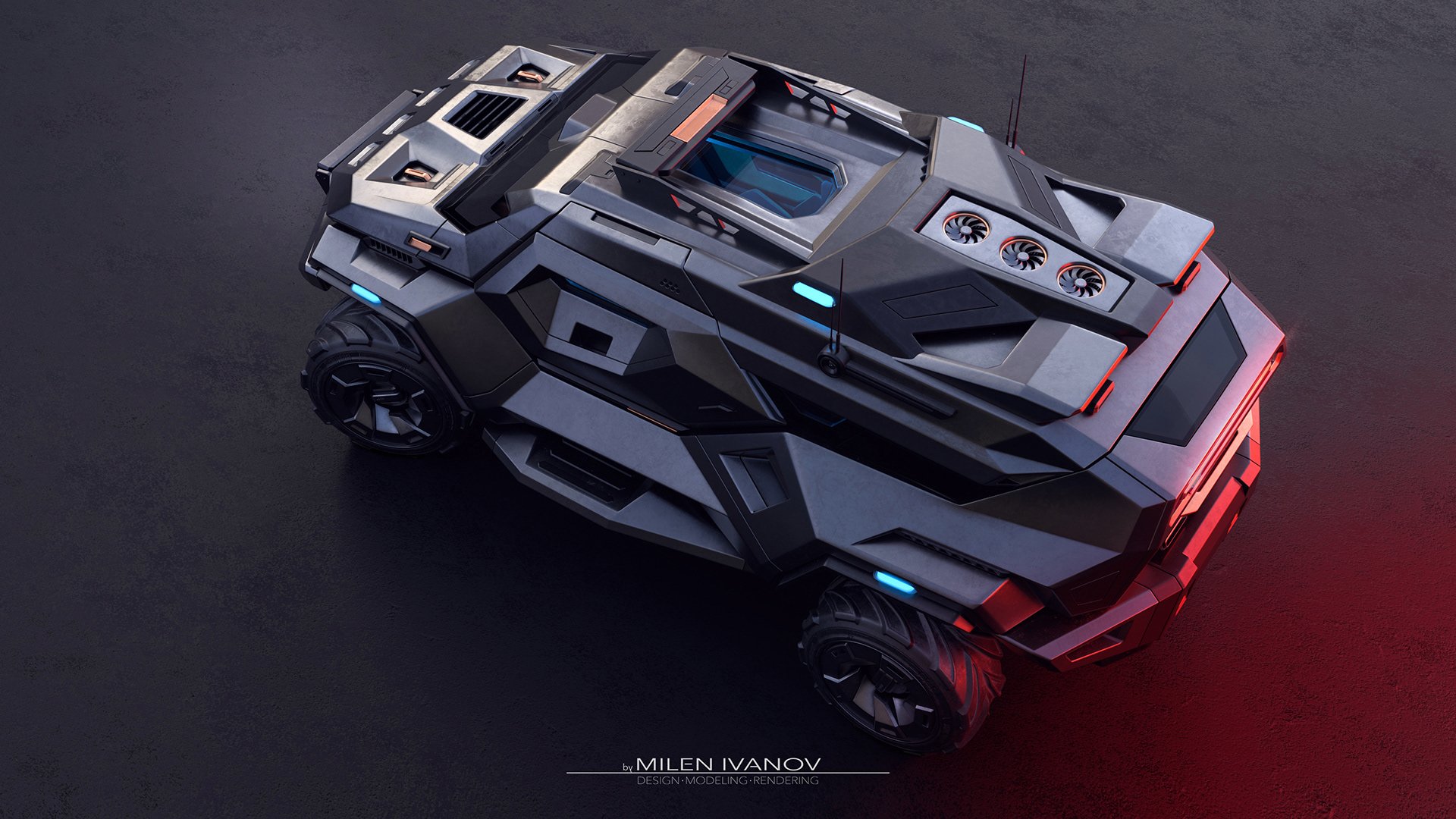 The interior mirrors the exterior's angled lines and coloring, with tan, and black materials on the seats, dash and doors, as well as bright blue seatbelts and cabin lights. 
A Tesla-esque touchscreen sits above a bulky rectangular shifter, while the squared steering wheel looks like it was inspired by Formula One. The interior also seats four full-size people, indicating that the vehicle is not mid-engined. An electric powertrain would make sense, given Ivanov's stint at Rimrac. 
After you're done ogling at Ivanov's Armortruck, check out other wild Lamborghini, Audi and Bugatti renders from his 'gram below: 
https://www.instagram.com/p/BckpsqbBCe6https://www.instagram.com/p/BZtBhx7BVi2https://www.instagram.com/p/BZoPfI2huP8