This Super Silent Hydrogen-Powered Chevy ZH2 Truck Is the Army's Newest Secret Weapon
They'll never hear it coming.
General Motors Co.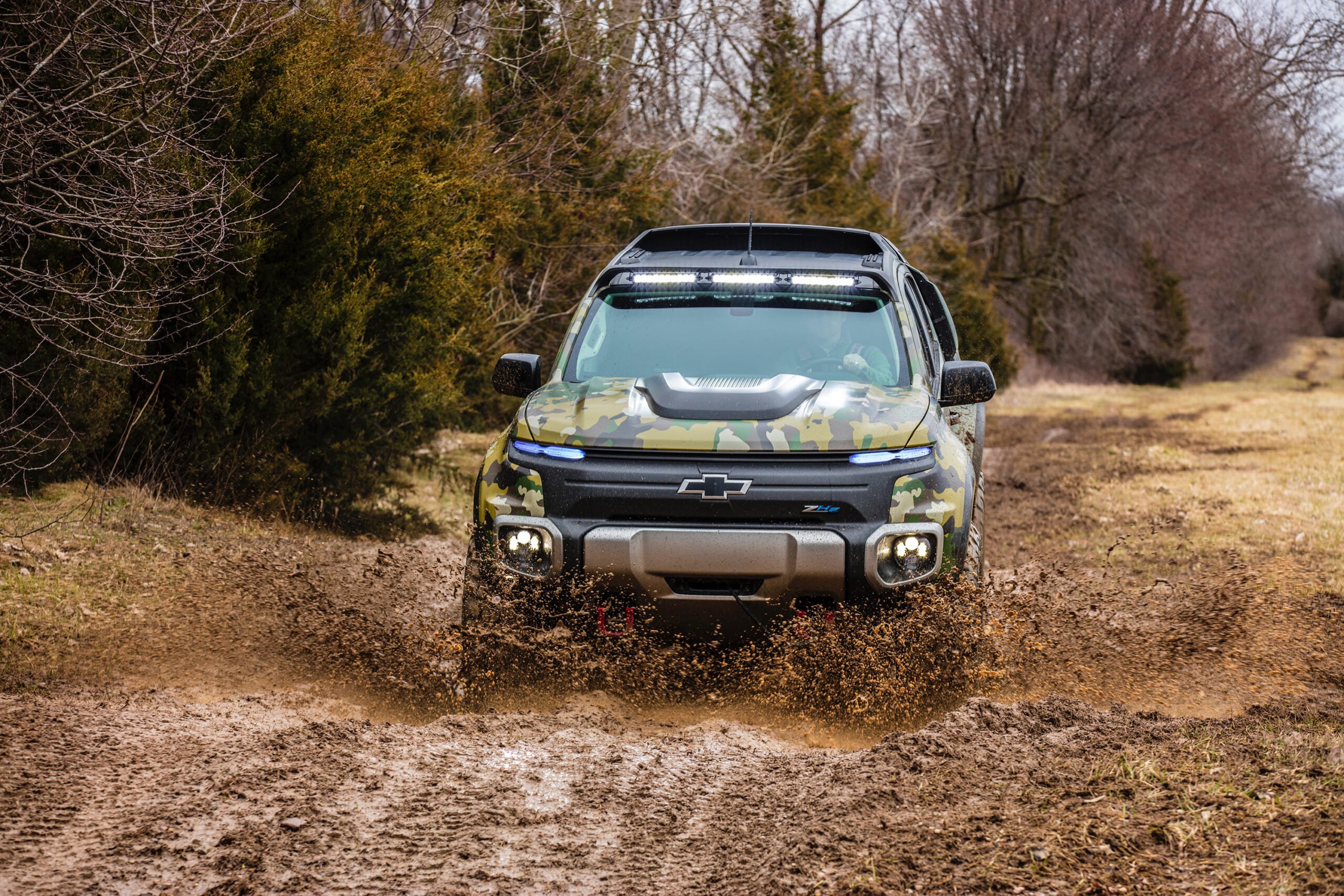 In preparation for its delivery to the U.S. Army for testing, General Motors showed off the Chevrolet ZH2 fuel cell electric military truck at the company's Milford Proving Grounds, where it demonstrated its ability to churn through muck and mud silently.
The ZH2, which was revealed late last year, is built on the racy new Colorado ZR2 off-road truck, but with a hydrogen fuel cell replacing the ZR2's gasoline engine for propulsion. 
The Army is hot for fuel cells because they offer many advantages over combustion engines, reports Paul Rogers, director of the U.S. Army Tank Automotive Research, Development and Engineering Center. "Fuel cells have the potential to expand the capabilities of Army vehicles significantly through quiet operation, exportable power and solid torque performance, all advances that drove us to investigate this technology further."
Not only that, but fuel cells produce pure water, which is a valuable commodity for soldiers on the battlefield.
Its hydrogen fuel can be produced from a variety of sources, including natural gas and using solar or wind power to produce hydrogen from water through electrolysis, so the Army could make fuel on-site rather than transporting it through long supply lines around the world.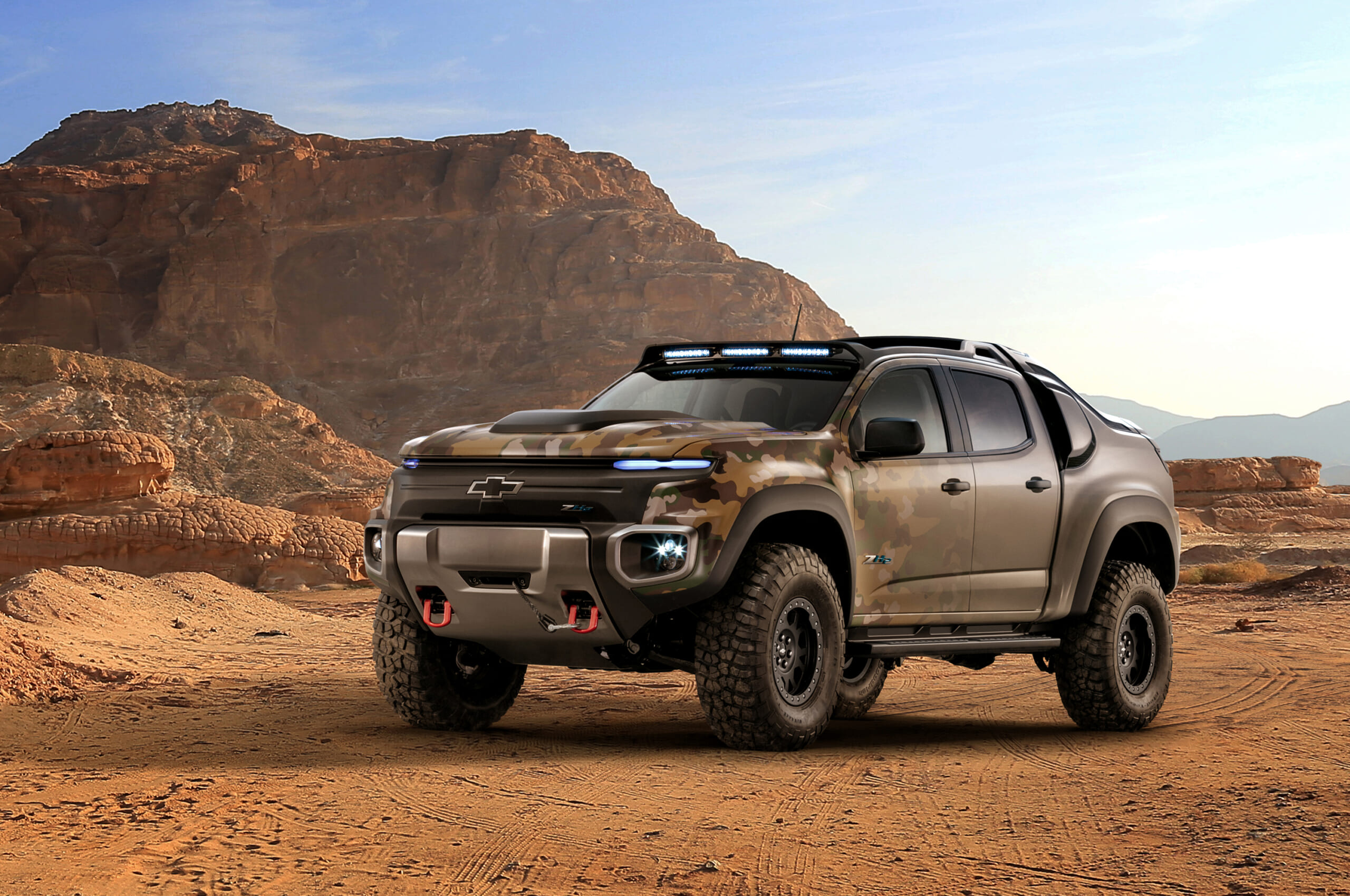 The experts at Trucks.com were on hand for GM's proving grounds demonstration, reporting that the ZH2 has a top speed of 70 mph and a range of 200 miles. But future iterations can improve on those specifications because these prototypes employ an older fuel cell design that was already proven in testing.
The new fuel cell is smaller, cheaper, quieter and more powerful Charlie Freese, director of GM Global Fuel Cell Activities, told Trucks.com. "This one's good. The next one's fantastic," he promised.
Not only is the ZH2 capable as a vehicle, but it also carries in its bed a portable fuel cell that it can drop off to serve as a power generator wherever it is needed. It's 50 kilowatts of power output is enough to "run a subdivision," Freese said.
The Army is taking delivery of the ZH2 today, beginning several months of testing at bases around the country.
h/t: Trucks.com