This Is the World's First All-Electric Hummer, And of Course Arnold Schwarzenegger Got One
Hasta la vista, gasoline.
OK, we may have jumped the gun back in January when we told you that because of his new electric-powered Mercedes-Benz G-Wagen, the Governator is finished with his love for U.S. Army Hummers.
It turns out that he was just waiting for an all-electric version of the ubiquitous Army vehicle, and now he's got one.
Arnold Schwarzenegger presented the world's first electric Hummer H1 from Kreisel Electric at the opening of the company's new research and development center in his home country of Austria. 
"Kreisel Electric electrified my G-class last winter. And now a Hummer. If Kreisel keeps it up at this pace, I will soon be able to fly here from LA in an electric airplane," said Arnold Schwarzenegger, perhaps somewhat optimistically. 
Kreisel Electric built a prototype on the basis of the H1 model in just two months, outfitting it with 100 kilowatt-hour high-performance batteries from Kreisel Electric. The Hummer's two electric motors (one each for the front and back axles) have a total output of 483 horsepower.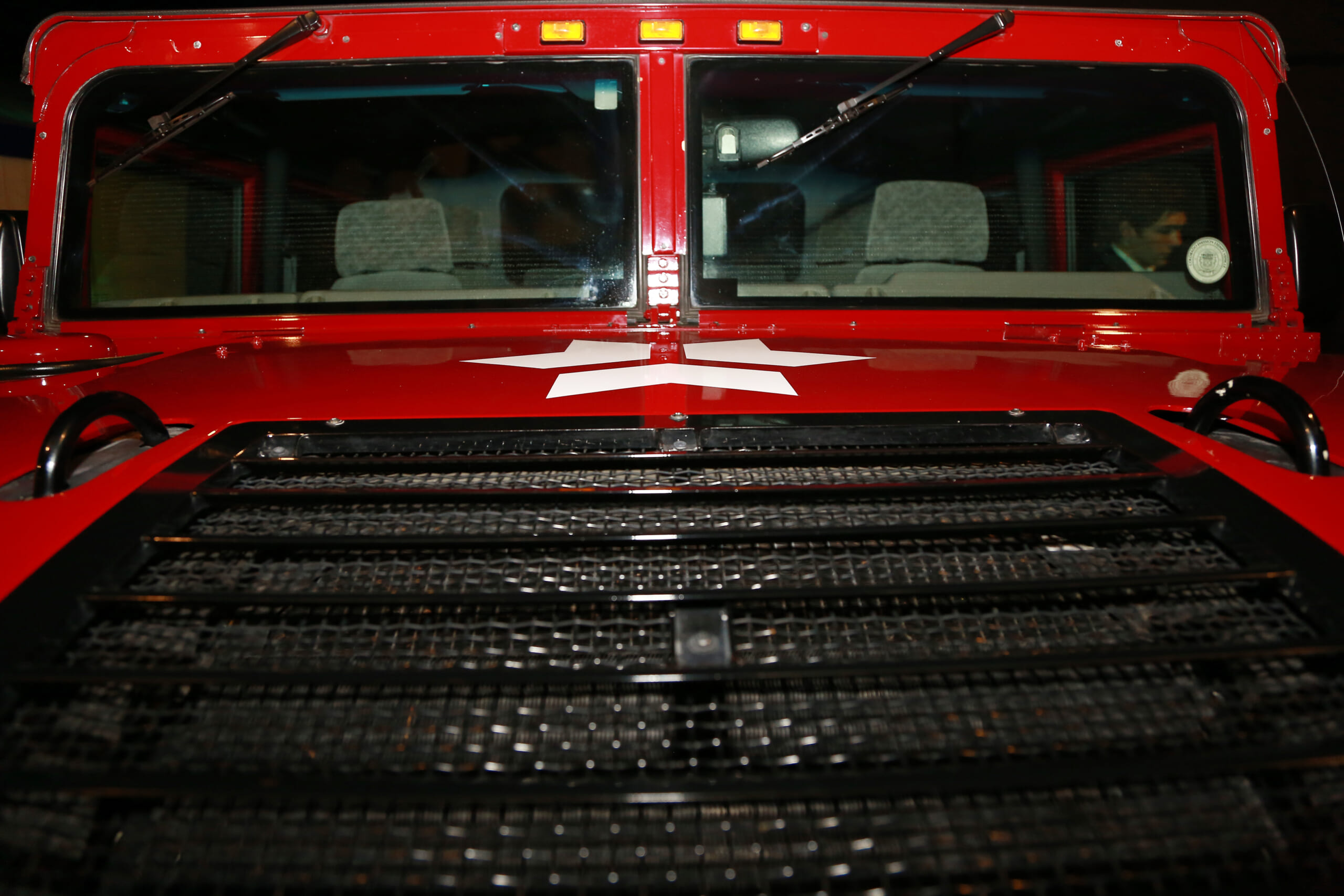 Top speed of the 7,260-lb. monster is just 75 mph, but we are trying to be green here, right? Maximum driving range is about 186 miles, so you better hope any countries you invade in the Kreisel H1 have a good network of charging stations.
"With our electrified prototypes, we want to show what is possible using Kreisel technology," remarked Markus Kreisel, one of the founders of Kreisel Electric. You might be able to custom-order one like Arnold's but Kreisel dismissed any possibility of mass production of eco-friendly Hummers.
h/t: HiConsumption