How You Can See the Most Stunning Classic Art Deco Rides Ever
This is a once-in-a-lifetime gathering of all-time classics.
Cars produced during the Art Deco period of the 1930s and 40s are still some of the most stunningly beautiful and sought-after vehicles of all time. Now, the North Carolina Museum of Art in Raleigh has corralled 14 of the very best examples of rides from this era for all to see, in person.
The exhibit, Rolling Sculpture: Art Deco Cars from the 1930s and '40s, opens Oct. 1 and runs through Jan. 15, 2017. It highlights the sensuous shapes and hand-crafted details of the period's best cars, which truly are works of art.
"These exquisite cars—several of which are truly one-of-a-kind—show what can happen when an automaker's imagination takes the wheel," said guest curator Ken Gross. "There were absolutely no limitations or constraints placed on design, and it shows beautifully. This exhibition is a perfect demonstration of the intersection of art and cars, and the title Rolling Sculpture could not be more accurate."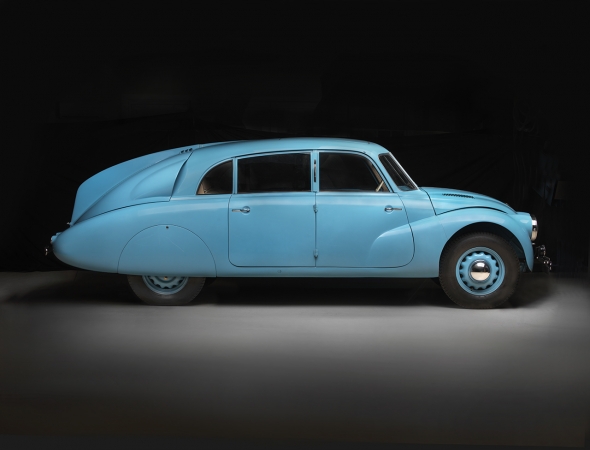 h/t: Airows