Aston Martin CEO Andy Palmer Talks Valkyrie Hypercar and the Brand's Future
The storied British automaker is speeding into the future with a supercharged "Second Century Plan."
In case you haven't heard, Aston Martin has been on a bit of a tear lately. This certainly hasn't always been the case for the venerable British automaker. 
The 106-year-old company has seen its fortunes rise and fall with great vicissitude, reaching dazzling heights under legendary owner David Brown in the 1960s and then experiencing a series of peaks and dizzying lows in the latter part of the 20th century. In all, the company has filed for bankruptcy no less than seven times in its turbulent existence. 
When Ford sold off the badge in 2007 to an independent investment group, its future was in question. With the era's global financial collapse, Aston's sales plunged; the marque needed to regroup or perish. By 2014, Aston was in the midst of a slide, hemorrhaging a pretax loss of around $100 million. So that year, it plucked one Andy Palmer, Ph.D., then chief planning officer at Nissan, to take hold of the reins and lead Aston to the golden land. 
It's not hyperbole to suggest the iconic British brand was languishing at the time. Its cars were dated, its lineup confusing and seemingly redundant, and its electronics and user interface so obsolete they bordered on medieval. The brand seemed to lack direction, lost in a state of limbo. 
"It wasn't just one issue; there were several challenges the company faced," recalls Aston Martin vice president and chief marketing officer Simon Sproule. "There was a lack of new product, lower than necessary brand awareness, etcetera."
A mere 150 days after joining Aston Martin, Palmer took the stage at the 2015 Geneva International Motor Show to announce what he dubbed the Second Century Plan. The blueprint was transformational (see SIDEBAR below). But a plan is just words on a spreadsheet; the entire company needed to execute. And execute Aston Martin has, recently releasing the third vehicle in its seven-year, seven-car blueprint: the Vanquish successor DBS Superleggera.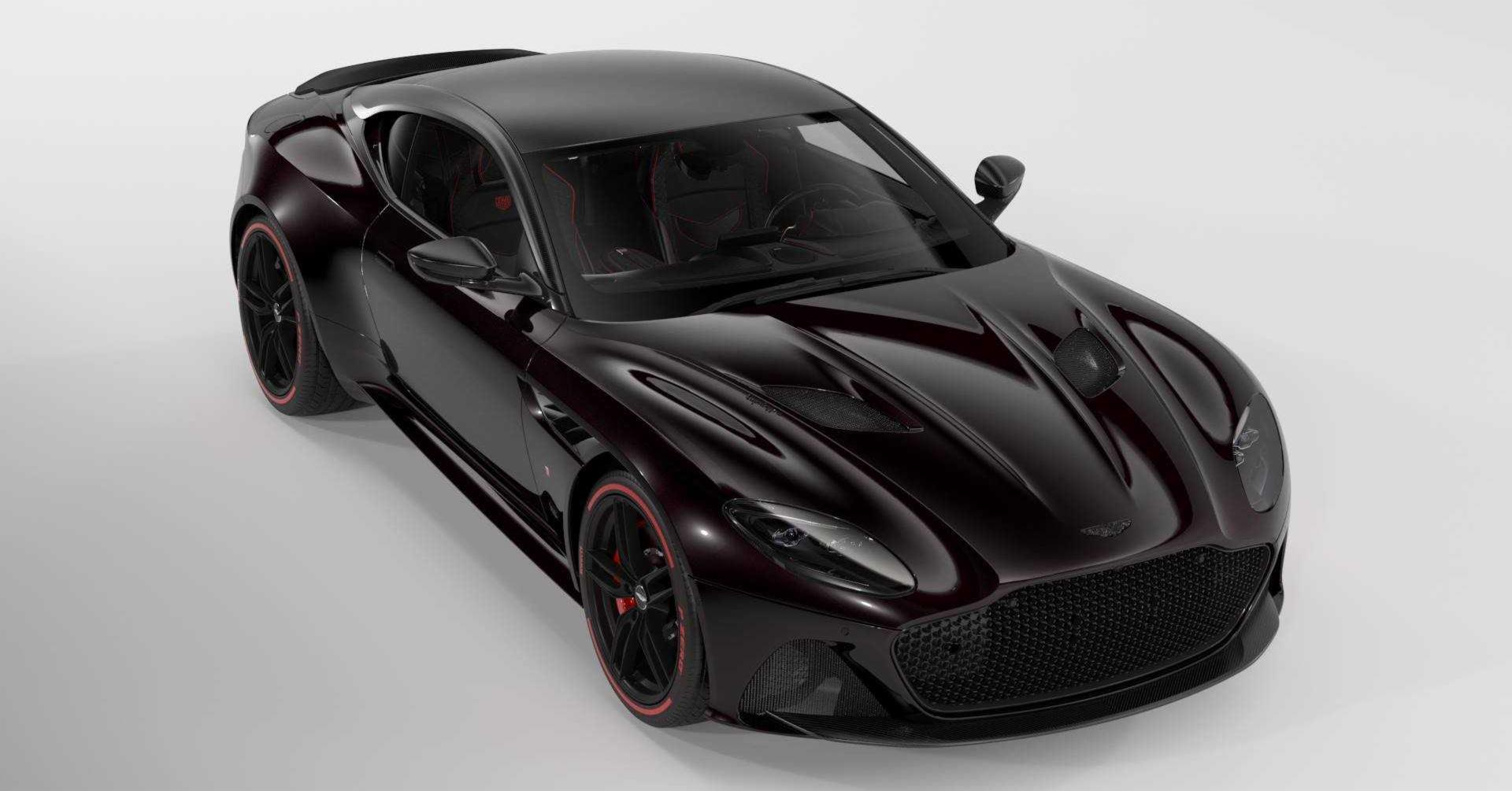 Another Aston power play just preceding Palmer's tenure was its technical partnership with Daimler AG (of which Mercedes-AMG is a subsidiary) in 2013. The German powerhouse has a 5 percent stake in the company and agreed to supply Aston with electronics and its superb hand-built V-8 engines. The partnership not only cleaned up one of the ugliest blemishes in Aston's portfolio (the archaic infotainment system) but also allowed it to concentrate on refining its luxurious V-12 engines and upcoming electric powertrain. 
The results speak for themselves. Since the traffic-stopping DB11 hit showrooms in early 2017, Aston has posted profits every quarter. That year also saw the highest-percentage growth in the brand's history, with profits rising by more than $300 million as sales eclipsed 5,000 cars for the first time since 2008. 
When valuation business consultant Brand Finance published its report in 2018 highlighting a 268 percent increase in brand value (up to $3.6 billion), skyrocketing Aston Martin from number 77 to number 24 in the overall rankings, it revealed Aston Martin as the world's fastest growing automotive brand. Channeling this momentum, Aston Martin made an IPO in October on the London Stock Exchange, becoming the first U.K. automaker to do so since Jaguar, several decades ago. 
After floating 57 million shares (about 25 percent of the company) at $24.60, the offering valued Aston Martin Lagonda (AML) at
$5.6 billion: another milestone in the journey of Aston Martin 2.0. The esteemed British marque still faces many challenges in reaching its lofty goals, but there's no question it has fortified itself for the battle ahead.
In 2019 Aston is ready to tackle its second century of existence with renewed confidence, a stellar lineup of next-level vehicles, the allure of peerless design, and groundbreaking electric powertrain technology—all of which could help motor Aston Martin into a third century of prosperity.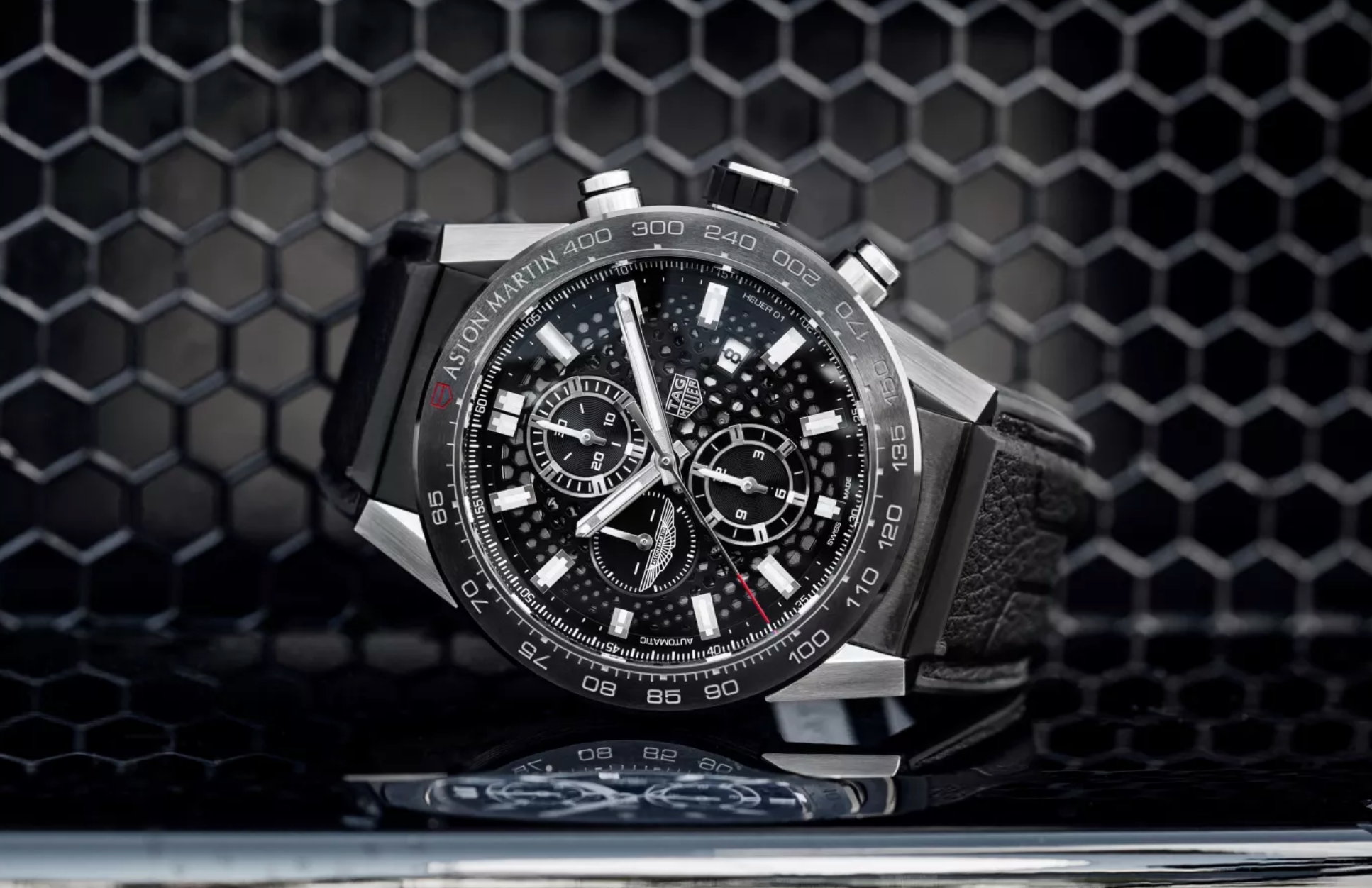 A Conversation With CEO Andy Palmer
At the tender age of 16, a fresh-faced Andy Palmer took on his first apprenticeship at an automotive supplier. Now,
almost 40 years later, the straight-talking executive is
leading Aston Martin into its second century of existence. We had the opportunity to chat with the innovative president and group CEO about his company's recent successes, the many challenges it faces flourishing in the current automotive landscape, and scripting a new narrative for the legendary luxury marque.
Righting the Aston Martin ship has been a very long process, and a monumental undertaking both personally and professionally. If you were to make a metaphor about piloting Aston Martin to its final destination of security—say, driving from New York to L.A.—how far along are you? 
The IPO was always designed to be about halfway down the runway. And that means that we could generate proof of a track record, but at the same time, for the new investors coming in, show that there would be plenty of upside. So in that sense I would say that we were in Wyoming. 
But if I was talking about where are we in terms of…the turnaround and growth story, in that sense we're into the third phase. We've done the product, we've done the company stabilization. Practically speaking, the DBS represents the end of the portfolio renewal and now we're into the final phase, which is the portfolio expansion. So in that sense, we've probably just crossed into Utah.
Now you're expanding with the DBX SUV, the mid-engine supercars, and the Lagondas. 
Yeah, the backbone has been replaced [with the DB11, Vantage, and DBS]. Next we'll unveil the DBX, toward the end of 2019. It's a brand new factory, but the paint plant is already commissioned on the car itself, and crash tests have already been done on practical prototypes. We're pretty well into the birthing canal of that particular car.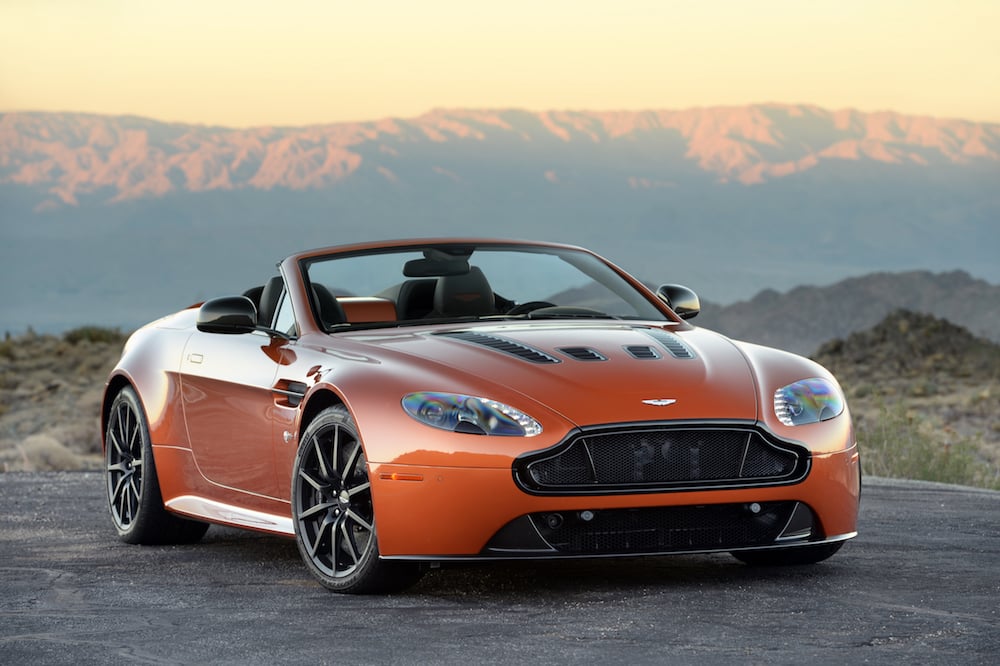 I spoke yesterday with Simon [Sproule, Aston VP and CMO] about emerging markets, and he said the lack of institutional knowledge of Aston Martin is actually a positive in China. Which I find counterintuitive, because the one thing that Aston has always had going for it in the West is its rich heritage: the DB5, the James Bond connection, etc. 
No, absolutely. The best analogy when I talk about heritage is, get under the skin of [Aston Martin founders] Bamford and Martin. When they were thinking about [their debut vehicle] the Coal Scuttle, they weren't looking backwards at the horse—they were looking at future customers, typically guys that wanted to go racing. So they were very progressive, and I think when we talk about the heritage of the company, we don't have to look backwards. 
We need to take the soul of the company from history, and in our case that means being cutting-edge. That means making brave decisions. That means making types of cars that haven't been made in the past. But explaining them in the context that Astons have always been progressive cars. They've always been technically advanced in the areas that matter—which is, for us, aerodynamics and weight reduction. 
But that means we also need to be progressive in looking at
different types of customers. And you know, Astons have always been relatively easy to drive. So they're comparatively different from driving a Lambo or a Ferrari in that sense. It's just that people have historically built up a mythology about them being sports cars and therefore
difficult to drive and intimidating. In fact, they never have been.
https://www.instagram.com/p/Bmraf2cAW8Q
Right. Your legacy was built on the GT platform, and the point of a grand tourer is a long, comfortable drive. You've also long said that you have never competed directly with Ferrari. But now you're actually directly wading into McLaren, Lamborghini, Ferrari territory with the upcoming mid-engine supercar. What can you tell me about entering this new battlefield?

You capture the word perfectly: It is a battlefield. It's a tough place to be. Now, you have to recognize that Ferrari is also starting to wander into our territory with the Portofino and its derivatives. So we obviously can't sit still, and attack is always the best form of defense. Secondly, you can't expect to go into that battlefield without being respected and understood by your customers. So you have to start that very early— and the reason we do Valkyrie and Formula 1 with Red Bull is we're
 sowing and fertilizing the field, readying for a car coming in 2020, the 488 competitor. 
So there's essentially those five or six years where we're creating
he legitimacy of Aston being in that mid-engine territory. And when you've brought to market perhaps the greatest sports car ever made— which is where I like to think the Valkyrie will end up, a car that can't be repeated—you've created that legitimacy of bringing a car which is £200,000 or wherever a 488 would be positioned. So it has to be part of a long-term plan, and you need to start early. You shouldn't underestimate how tough that market is and how tough those competitors are.
Absolutely. You're going against Lamborghini and Ferrari. True heavyweights. 
Awesome people, awesome brands. I think we have an awesome brand as well, but we have to demonstrate to the customer that we have
legitimacy in that mid-engine territory with cars that are seeking that last gram of weight reduction, seeking that last .01 of acceleration, seeking that last one mile an hour of top speed, really pushing the edges of technology. And our showcase for that is Valkyrie.
https://www.instagram.com/p/Bs-LcAzlJ6I
Arguably the only thing more famous for Aston Martin than its cars is its recurring insolvency. The marque has gone up and down as many times as a manufacturer possibly can. But now you guys have IPOed, you have a very strong Second Century Plan, a lot of new, fresh product coming out. And the partnership with AMG cleaned up your electronics and many of the quirks. The cars are actually quite reliable. 
A 64 percent reduction in warranty. Just as an example, to give you a data point. The company has never got anywhere near the level of profitability that we're at now. So yeah, that's really the point. 
The reason that the plan was called a Second Century Plan is what it tries to do is take the learnings of the first century—take the good points, which is fundamentally the brand—and then close that chapter and say, "Look, from now on in, our second 100 years are all about creating the only British car company." 
Now, I hope that that becomes the first British car company of the new century, but we're the only car company that's listed on the stock exchange; every other British company is basically foreign-owned. We're creating the British Ferrari, if you want to determine it. But I believe that we can go even wider than that. 
When you think that we add the SUV and we add the Lagonda, then basically we can be the British LVMH or the British Richemont Group. That's the legacy that I'm trying to build, and I'll have succeeded essentially the day you guys don't remind me that we went bankrupt seven times. Because that [legacy] I want to firmly consign to history, and have you talking about basically this British LVMH.
I suppose the biggest hurdle you have to overcome is teaching
investors, bankers, and even the common guy to see past this shaky history. 
Yep. We didn't take a single dime from the IPO. There was no primary in the IPO. The plan is funded basically from working capital. It's not easy to describe, but I have to eventually persuade you guys that beyond the brand, Aston Martin today is—how can I describe it?—I describe it as a 105-year-old startup company. It's an entirely different company to the one that bears the legacy name. 
The only thing that really carries through between the old and the new is basically this desire to make the most beautiful car in the world, and putting the Aston Martin brand on the front of it.
DBS SUPERLEGGERA 
The third vehicle in Aston's core range, the DBS Superleggera, is
just now hitting showrooms. Following the gorgeous DB11 and 911-hunting Vantage, the DBS Superleggera is considered the
spiritual successor of the Vanquish bloodline. 
Powered by Aston's
virile twin-turbo 5.2-liter V-12, the DBS brims with 715 horsepower and a 211-mph top speed—making it the fastest production vehicle
Aston has ever made. A
lthough built on the same underpinnings as the DB11, the DBS is still slotted higher in the lineup and is
considered Aston's flagship. It is the apotheosis of modern GT luxury. 
FLIGHT OF THE VALKYRIE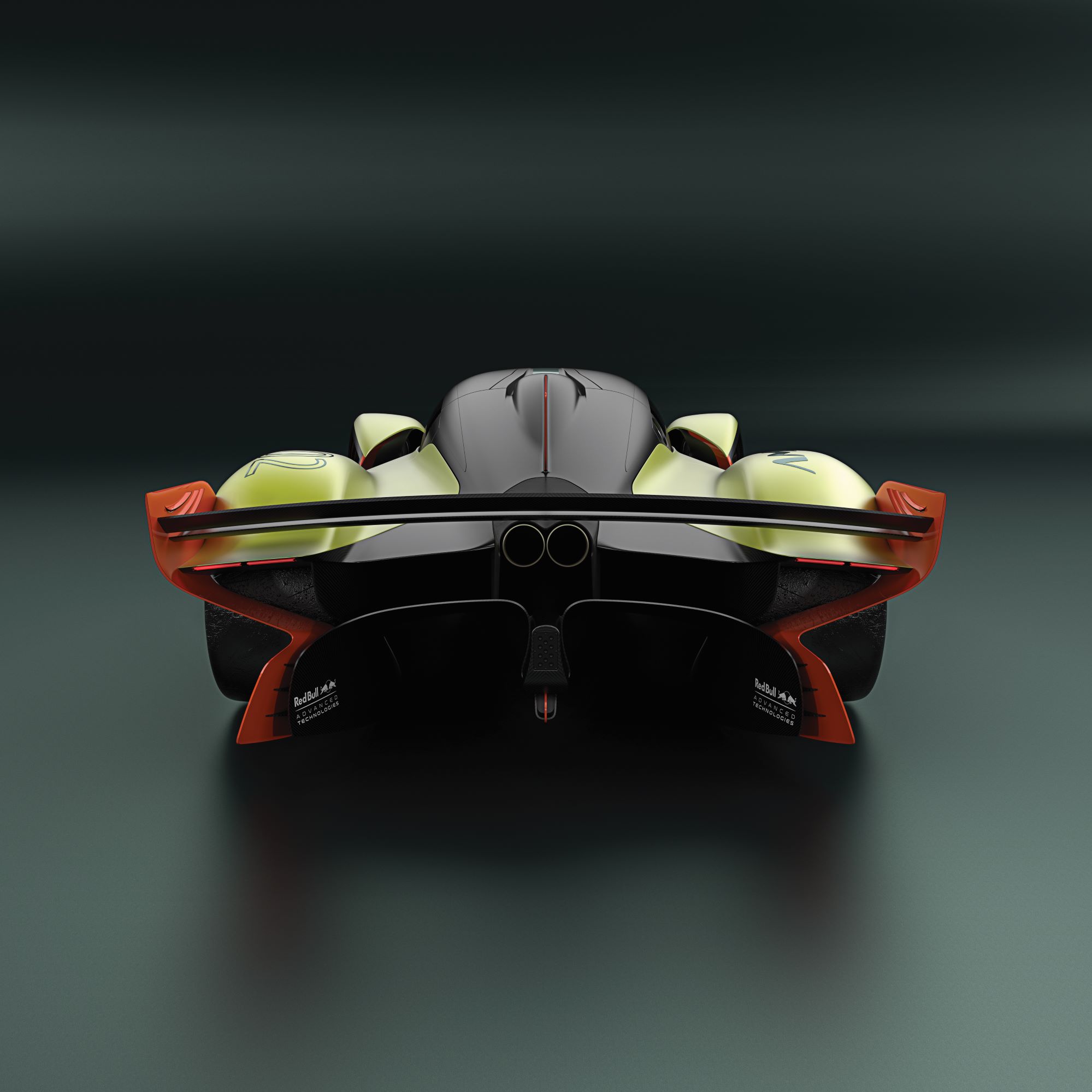 Without question, the most exciting product on the horizon for
Aston Martin is the Valkyrie hypercar: a $3.3 million supersonic
unicorn aiming to be the fastest street-legal car ever built. 
Engineered in partnership with Red Bull Racing, the Valkyrie will boast an electrified Cosworth 6.5-liter V-12 speculatively claiming 1,130 horsepower. Unprecedented downforce will be created via the hypercar's radical underfloor aerodynamic structure, ensuring no Valkyrie ever takes flight at top speeds. 
The vehicle is so customized, buyers will have
to undergo a complete 3-D body scan to craft perfectly snug seats. Only 150 of the street-legal car will be made, while a track-only edition of 25, dubbed the Valkyrie AMR Pro, will also be built. 
Don't bother reaching for that checkbook, however, as every single Valkyrie has
already been spoken for. 
The 007 Connection 
Spanning more than half a century, the partnership between Aston Martin and the James Bond franchise has a storied history of iconic vehicles that began with the legendary Silver Birch–hued DB5 featured in 1964's Goldfinger. 
But when Spectre, the most recent and perhaps most stylish iteration of the 007 story, was released in 2015, Aston Martin had to come up with something equally bold yet refined, without repeating itself: a seemingly impossible request. 
The company's response was the jaw-dropping, scene-stealing DB10. Designed and fabricated solely for the film, ultimately only 10 units were produced by the British automaker. Eight of these were used in the filming of Spectre, highlighting a truly spectacular chase scene through Rome, while two were held as show cars. The vehicle was partially based on the then forthcoming Vantage, which at the time of filming was still a closely held secret. 
So the Aston Martin
design team, based in Gaydon, England, created a unique exterior for the limited run of DB10s, and the result is one of the most eye-catching designs in the history of the brand, with sleek yet aggressive lines and a thematic paint color, Spectre Silver, to finish it off. The vehicle's form truly evokes the feeling of forward motion, even when the DB10 is parked outside a casino or waterfront villa. 
By creating the exterior from carbon fiber, designers shaved pounds and increased the
vehicle's structural rigidity, while their choice of fine leather, aluminum, and more carbon fiber for the interior ensures the balance of comfortable, uncompromising luxury and extreme performance that Aston Martin's customers have come to expect from the brand. Powered by a 4.7-liter V-8 engine paired with a traditional six-speed manual gearbox, the DB10 is more than capable on a racetrack (or a film location), where it can reach up to 190 mph. 
At speed, it devours the road ahead, growling through
a stainless steel–enhanced exhaust. A sports suspension keeps the
platform flat through turns, and carbon ceramic brakes provide
on-a-dime deceleration. Only one of the 10 cars has ever been offered for sale to the public, as part of a charity auction of Bond memorabilia in 2016. When the gavel fell, the winning bid was more than $3.4 million, an impressive sum for a machine that can't even be used legally on public roads. But for all the racetrack thrills one could experience in the driver's seat, perhaps the DB10's greatest gift is to the fortunate bystander as it passes by. 
Not only is it one of the most breathtaking cars created by Aston Martin and driven by 007, but also one of the most truly beautiful in modern automotive history. A worthy successor to a lineage of iconic vehicles, the DB10 shows respect to its ancestors while also helping to establish a future design philosophy for both Aston Martin's production vehicles and those it will continue to create for its most famous secret-agent client. —007 Sidebar by Keith Gordon

SECOND CENTURY PLAN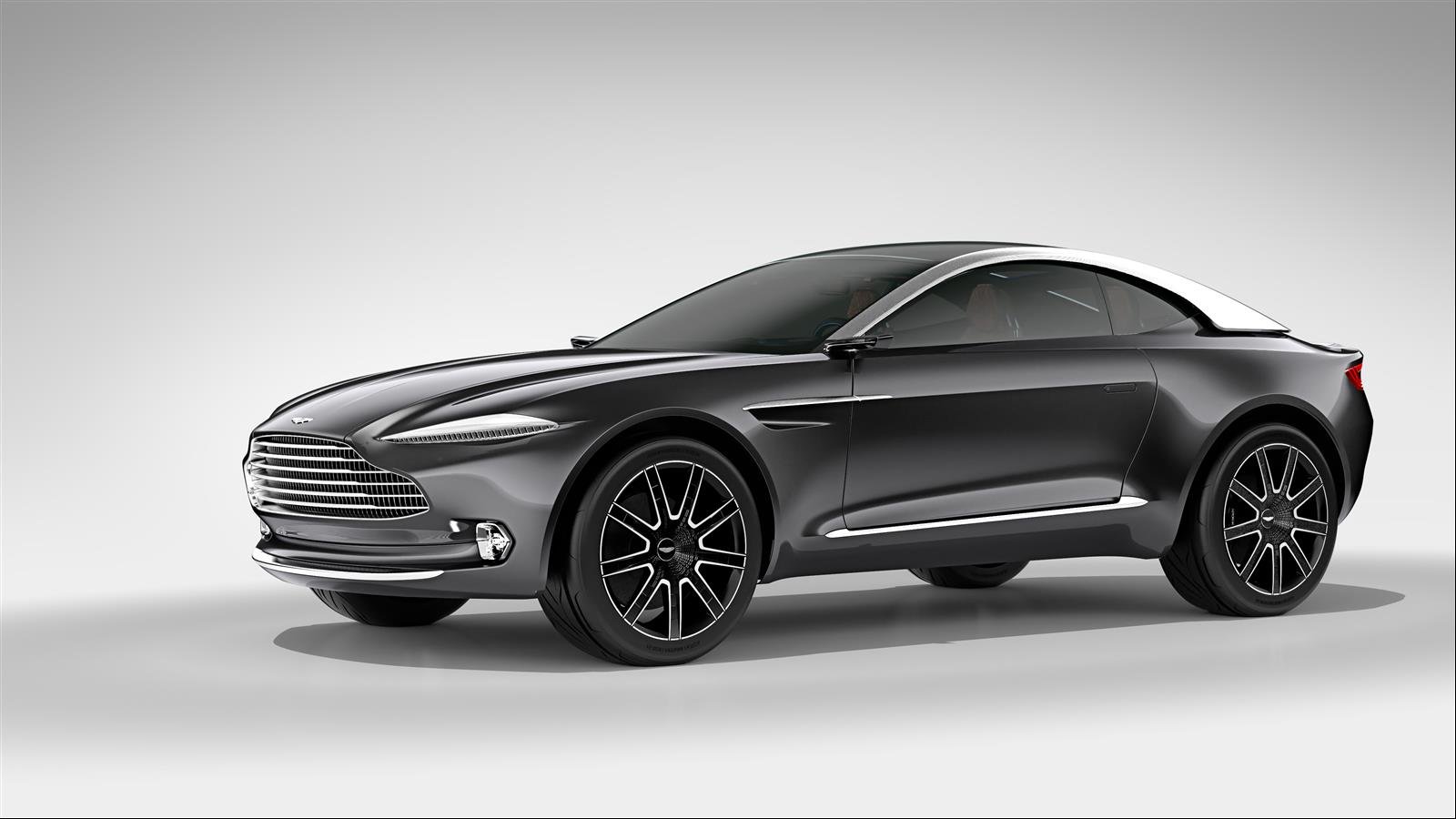 To revive and rebuild the brand, newly minted CEO Andy Palmer knew Aston Martin needed a clear, bold vision for the future—both for its own identity and for potential investors and customers. So less than half a year after joining the brand, Palmer revealed what he dubbed the Second Century Plan. The blueprint was as ambitious as it was simple: a seven-year plan with seven cars (one per year), each enduring a seven-year life cycle. 
Copy and repeat. With it, Aston plans to double sales to some 14,000 units per year. 
"I think the Second Century Plan is Andy's management art at its finest," notes Aston VP and CMO Simon Sproule. "It's really easy to understand, and it's what's been driving our business ever since." 
The first three vehicles in the plan—the DB11, the Vantage, and the DBS Superleggera—have already been released. The fourth, an SUV called the DBX, arrives later this year, and the highly anticipated mid-engine supercar is slated for sometime in 2020. Next up are two offerings from Aston's ultra-luxe Lagonda sub-brand: first an SUV, then a sedan. All Lagondas will feature a fully electric powertrain.
THE ASTON LIFESTYLE 
Beyond its core mission of handcrafting the world's most beautiful automobiles, Aston Martin aims to be perceived as a global luxury brand—the "British LVMH," as Palmer puts it. To accomplish this goal, the brand is expanding
beyond vehicles to embrace an entire lifestyle portfolio. There's the requisite line of gentlemanly apparel and motorsport accessories, including a TAG Heuer Formula 1 watch and carbon-fiber Storck bicycle.
https://www.instagram.com/p/BpcUW8mARPu
But there's so much more in development, including an Aston Martin– designed 66-story luxury residence on the Miami waterfront and a global partnership with Waldorf Astoria. A slew of nonautomotive transportation is taking the Aston badge as well, on the water (the AM37 speedboat with Quintessence Yachts), underwater (a personal Triton submarine), and even into the skies (a mind-blowing
Volante Vision Concept VTOL [vertical takeoff and landing] aircraft). 
LAB-ENGINEERED UNICORNS 
Supply and demand. Whether it's Nike Off-White sneakers, bottles of single-barrel scotch, or Marvel action figures, shrewd brands are
taking Adam Smith's capitalist principle to its logical conclusion, boosting profits by releasing limited-edition products to foment
demand. 
Naturally, automakers are learning these tricks as well. Aston has shown great success with this model, recently
releasing an entire family of Zagato-bodied Vanquishes (325 units at $700,000-plus apiece) and limited-edition tweaks of its own cars (only 24 units of the just announced DBS 59). 
They're even releasing brand-new factory-built facsimiles of classic cars as "continuation" models. Twenty-five new Continuation DB4 GTs are tempting collectors for about $2 million each, which is noteworthy volume, considering that only 75 DB4 GTs were originally built in the late 1950s and early 1960s. Although low volume, these
vehicles post eye-watering profit margins, further solidifying Aston's
long-term viability. 
GOING ELECTRIC 
Aston Martin is going electric. For a brand best known for the luxurious, deep rumble of its beefy
V-12 lumps, the pivot is heartbreaking for purists but absolutely necessary for the company to meet increasingly stringent Corporate Average Fuel Economy standards. 
Development has already begun on the Rapide E, a fully electric version of its Rapide high-performance sedan. It will act as a limited-production proof of concept, helping Aston navigate the challenges of developing an electric powertrain and battery technology. They will sell 155 units, starting at around $250,000. 
In the spring of 2017, when we visited Aston HQ in Gaydon, England, staff allowed us to jump inside a Rapide E (then confusingly called the RapidE) and zip up and down the driveway to experience the instant torque rush of their powertrain. That afternoon we learned two things: The short drive distance meant development was far from complete; and secondly, the power rush the EV will offer could have Tesla Ludicrous mode potential. 
The company has already announced that its electric architecture will boast 602 horsepower, 700 lb-ft of torque, a 155-mph top speed, and over 200 miles of range. The technology—Rapide E was developed in collaboration with Williams Advanced Engineering (an offshoot of the Williams F1 team)—will form the basis of all
Lagonda vehicles.
Within Aston's ultra-luxe sub-brand, the use of EV will tie the brand more closely to new tech darlings like Tesla while gaining earth-friendly bona fides. Palmer's former role at Nissan
guiding development of the LEAF should pay dividends here.