The Aston Martin DB11 Is A Futuristic Beauty Worthy of 007
This 200 mph beast is the most high-tech Aston-Martin ever.
A long-awaited all-new aluminum chassis and twin-turbo, 600-horsepower 5.2-liter V12 engine highlight Aston Martin's gorgeous new 200-mph DB11 super GT.
Sure, the $212,000 car will launch to 60 mph in 3.9 seconds, but its main job is to credibly extend the Aston Martin lineage arising from the DB5 of James Bond fame into the future. And it succeeds at that admirably.
Key design attributes include the signature Aston Martin grille and front-hinged clamshell hood, with new details such as a sloping trunk lid that blends seamlessly into the taillights and the Aston Martin AeroBlade system that take air in through vents by the rear roof pillars and jets it out through an opening in the trunk lid to reduce aerodynamic lift at high speeds.
"DB11 is the absolute embodiment of what an Aston Martin should be and we have worked tirelessly to ensure that DB11 combines both exceptional design with the latest technology throughout," remarked Aston Martin CEO Andy Palmer of the car that will go on sale this fall.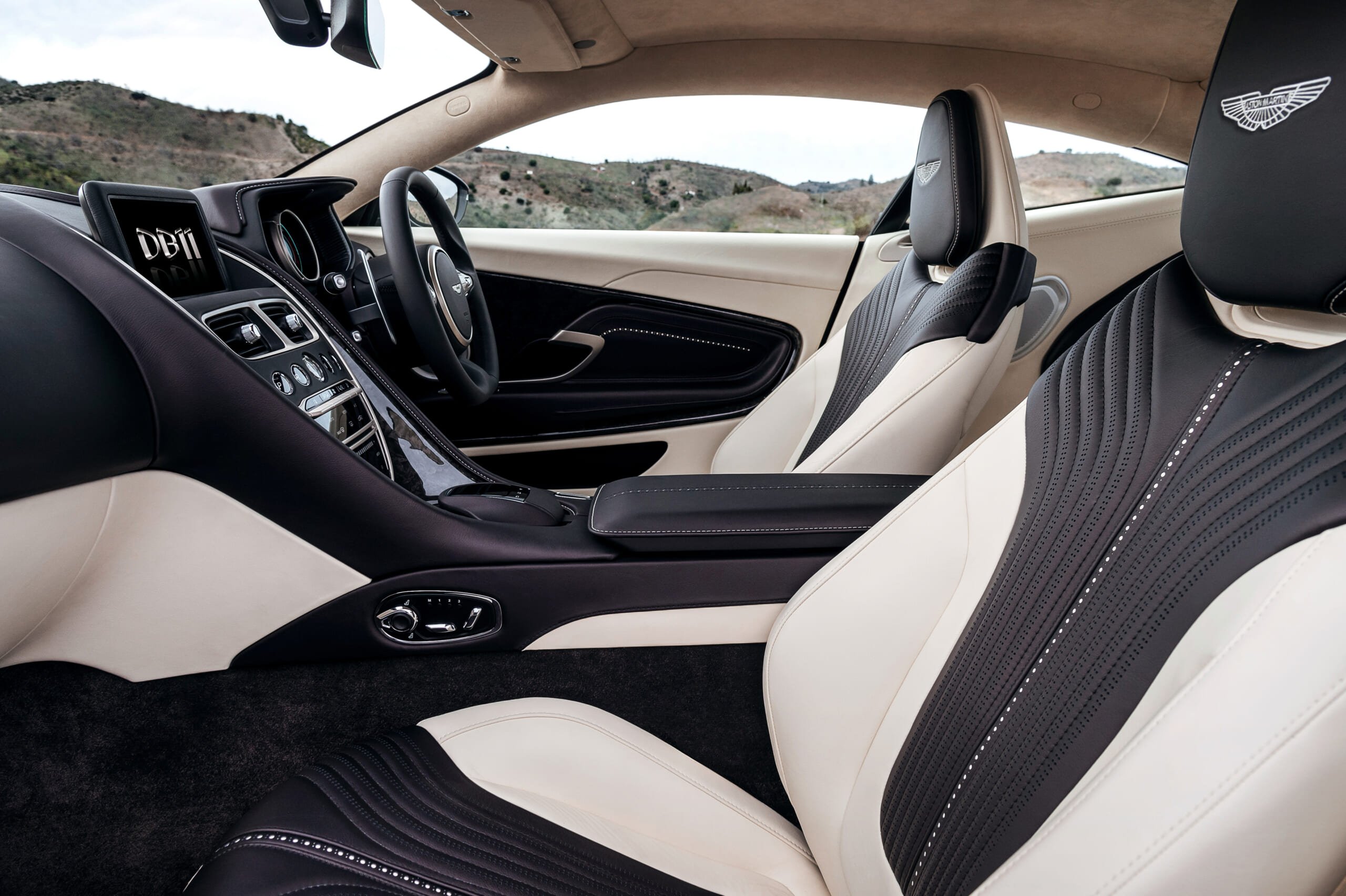 Gorgeous as the DB11 is, its most important features are hidden beneath the skin. The new aluminum platform finally departs the tired VH platform that Aston has used since the 2004 DB9.
Also in the DB9, Aston introduced a 6.0-liter V12 engine whose architecture was derived from that of the 3.0-liter Ford Duratec V6 engine. With the DB11, that engine is replaced with an all-new twin-turbocharged 5.2-liter design developed by Aston Martin. 
Despite the move from natural aspiration to forced induction for the new engine, Palmer assures that the new powerplant is "characterful," as the Aston Martin faithful expect and demand.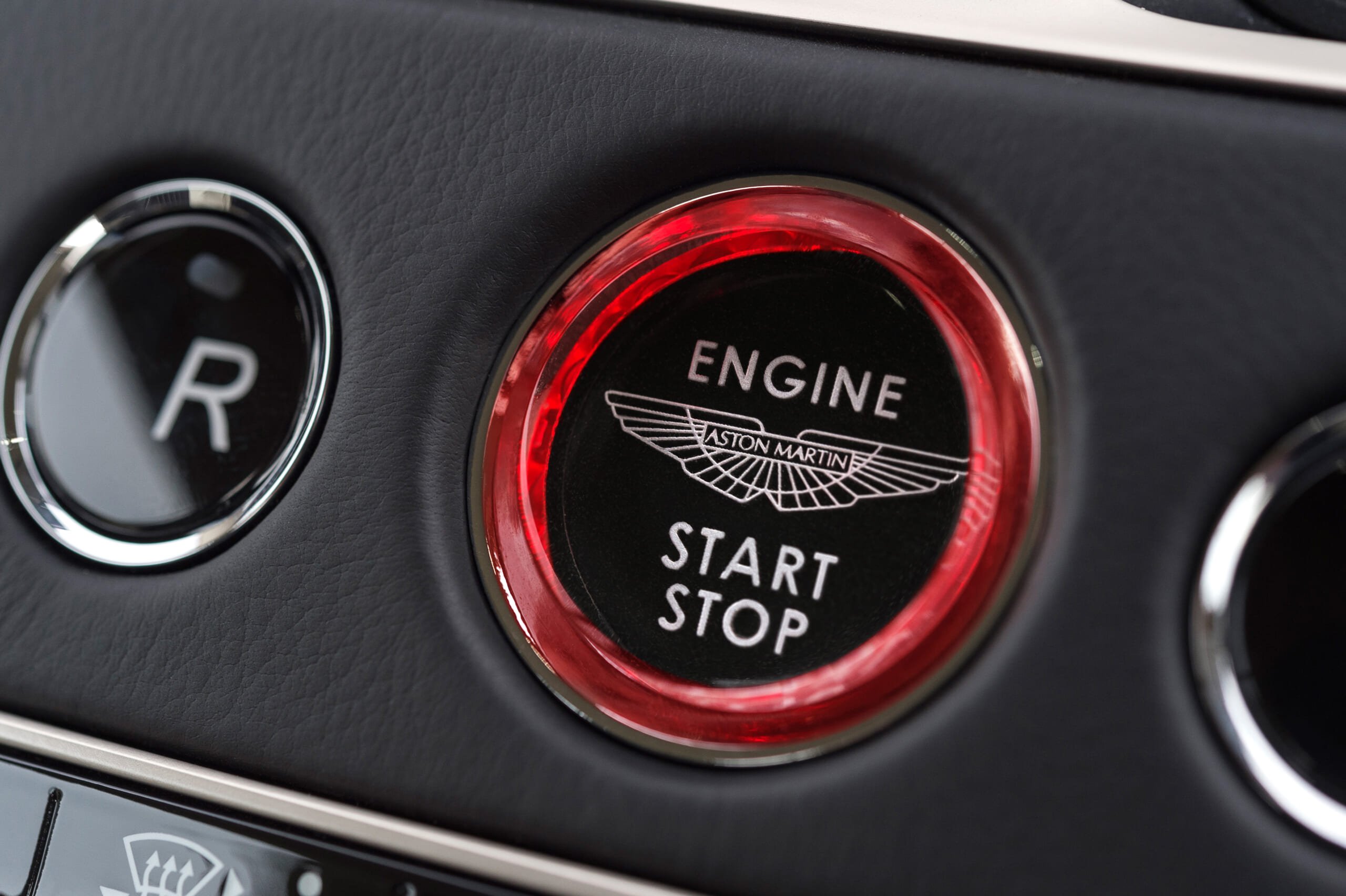 New cylinder deactivation technology and reduced displacement contribute to "greatly improved" fuel efficiency, which isn't a terrible concern for Aston Martin drivers, least of all in a world of $1.50 gas, but it is important to government regulators, so this aspect should leave them a little happier. If government regulator types are every really happy.
Unlike previous Astons that only posed as 2+2s, the DB11 promises a somewhat useable back seat. There's more headroom and legroom than in previous models, which had precious little in the way of headroom and effectively zero legroom if the front seat occupants were of average height. Now there are ISOFIX anchors in the back for mounting baby seats—hardly something we'd expect from a favored 007 ride.
But even James Bond has to grow up sometimes, and the DB11 delivers on being one satisfyingly adult experience.
For the latest car news, follow @MaximRides and Dan Carney on Twitter.