This $22 Million 1956 Aston Martin Just Became the Most Expensive British Car in History
This could strain even James Bond's budget.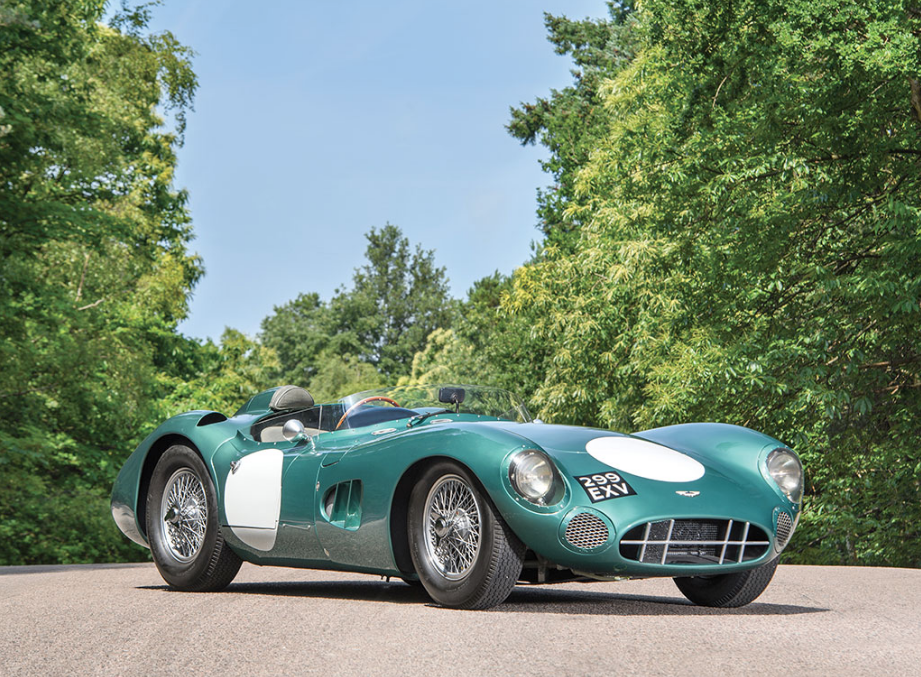 What is the most important Aston Martin in company history? Was it the DB5 Sean Connery drove in Goldfinger? The first car in 1914? Maybe it was the limited-production One-77s supercar of 2010-'12. RM Sotheby's says there are 22 million reasons to say it is this car, the DBR1. It sold Friday for $22.5 million at the annual auction at Monterey Car Week, setting a record for British-made cars.
It is the first of a series of five race cars, one of which won the 1959 24 Hours of Le Mans sports car race. This particular car won the Nurburgring 1000 kilometer race that same year. It was subsequently sold and licensed for street use in 1962.
The DBR1's inline six-cylinder engine evolved from its debut in 1956 though its last race in 1959, ending up at 2,992 cc and 268 horsepower. The original engine is included with the car—but it currently has a modern engine with no historical value, so it can be raced without concern. This new engine bumped output to 301 horsepower.
Jonathan Klinger, analyst for Hagerty Insurance, reported that the Aston's sale for more than the predicted $20 million estimate fueled the conclusion that the high end of the classic car market is doing well. A 1995 McLaren F1 sold for the highest price ever for a McLaren, and a 1970 Porsche 917K likewise set a brand record for that marque, Klinger added.