Rolls-Royce Blasts Aston Martin For Moving Into the Ultra-Luxury Space
Rolls says their rival has "zero clue" about attracting wealthy customers.
Image: Aston Martin
Aston Martin didn't just introduce an ultra-luxe electric vehicle at the Geneva Motor Show. The Lagonda Vision Concept will be the "world's first zero emission luxury brand," says the British automotive company. 
One competitor begs to differ. Rolls-Royce CEO Torsten Müller-Otvös told The Financial Times that Aston Martin has "zero clue" on how to tap into the exclusive market of big spenders who drive top-line Rolls-Royce models like the Phantom. 
His comment wasn't unprovoked, as Aston Martin had previously called Rolls-Royce "an imperfect package for luxury." So, is Lagonda the perfect package?
Maybe. Renderings depict an opulent interior that allows four adults to stretch out in space normally occupied by an internal combustion engine, transmission and driveshaft.
The vehicle's floor will provide the bulk of structural integrity, which will allow the Lagonda to have doors and a hinged roof that opens upwards.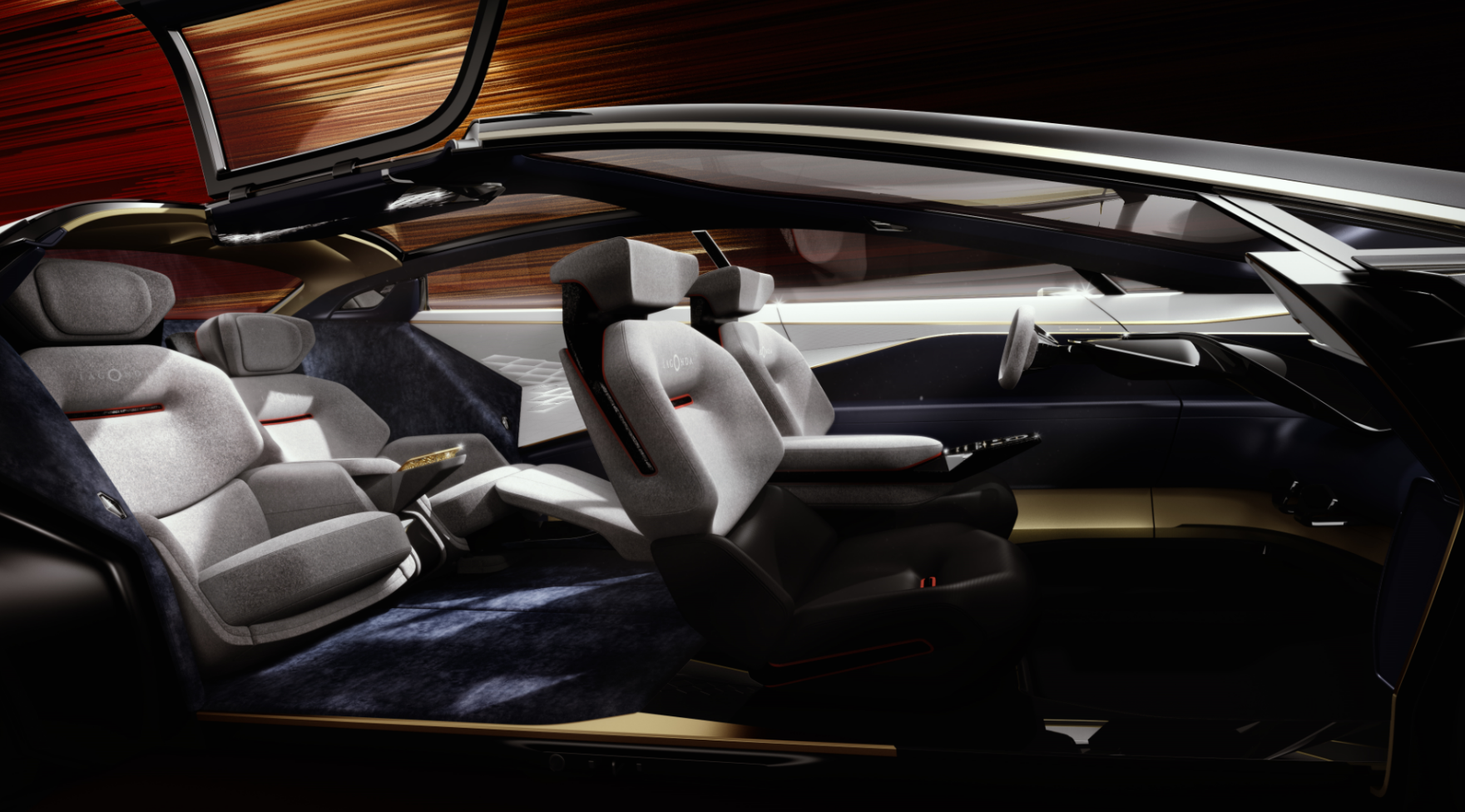 Solid state batteries will yield a 400-mile range and recharge in just 15 minutes via wireless electromagnetic induction.
There are also big plans for a self-driving system.
Per Aston Martin: 
Its design is commensurate with level four autonomous driving, meaning the car is capable of driving itself in all routine circumstances and on all recognisable roads.
As a result, the steering wheel can not only move from left to right hand drive according to need, in autonomous mode it can also retract entirely allowing front seat passengers to rotate through 180 degrees to engage in face to face conversation with those in the back. 
If this all sounds too ambitious for present-day tech, it is. The first four-door Lagonda model won't arrive until 2021, with an SUV or coupe following in 2023. 
See more of Aston Martin's luxurious vision of the future in the gallery above. 
h/t: Motor Authority