The Aston Martin Rapide AMR Is the 205-MPH Family Sedan From Hell
Plenty of room for your little 007s.
Aston Martin has solved the nagging problem of living with a "family" with the production of the four-seat, four-door 205-mph Rapide AMR. 
AMR stands for Aston Martin Racing and Aston uses it to forge a connection between the company's racing team and its street cars and the production Rapide AMR backs up that connection with a 0-60 acceleration time of 4.2 seconds.
Aston teased the notion of a hot rod four-seater with the Rapide AMR concept at the Geneva Motor Show last year, but now the company will manufacture 210 examples for sale.
"AMR takes technology and inspiration from our motorsport program to amplify the sporting prowess in our road cars which is clear to see in the Rapide AMR, Aston Martin's most extreme, 4-door sports car," said Aston Martin president and CEO Andy Palmer.
In addition to the obvious stripes, the Rapide AMR is identifiable by details like the 21-inch wheels, which are a first for Aston.
It also wears a larger grille and new carbon fiber hood with large heat extractor vents. The running lights are a low-key nod to the circular style of Zagato models, while the aerodynamic splitter, sills, rear diffuser and trunk lid lip spoiler are all visible in carbon fiber. 
The 6.0-liter V12 engine enjoys improved airflow thanks to larger intake manifolds with tuned length dual inlet runners. Those, along with new engine and gearbox software calibration boosts output to 580 horsepower and 465 lb.-ft. of torque.
Inside, the seats feature either AMR Lime or Galena Silver welting and stitching, while there is a full-length carbon fiber center console and the seats are trimmed in Alcantara.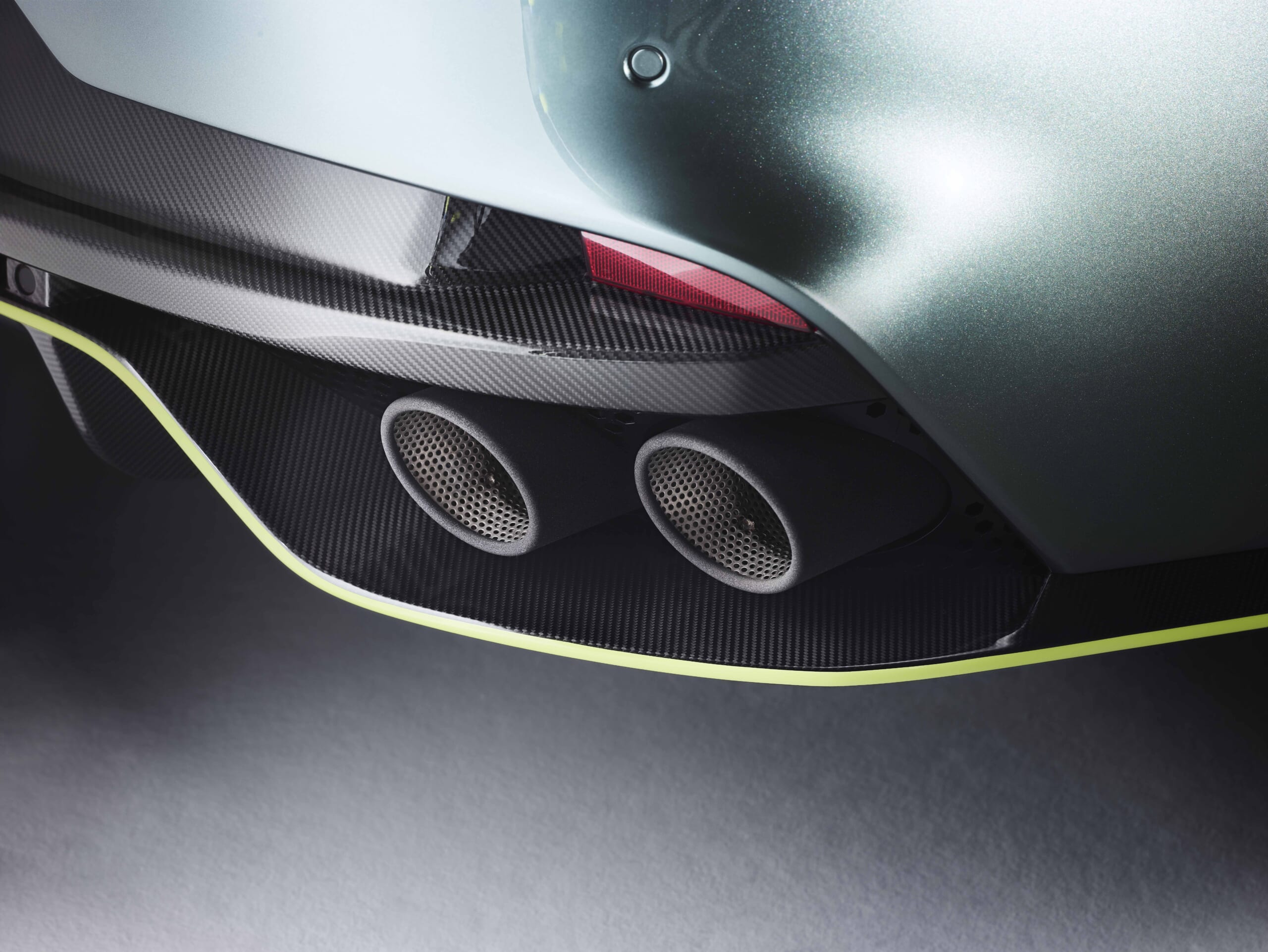 Look for the Aston Martin Rapide AMR to land at U.S. dealers by the end of the year, with a price tag of $240,000.