We Have All the Leaked Details on Aston Martin's Totally Bonkers 1,130-HP Valkyrie Hypercar
Holy moly.
Aston Martin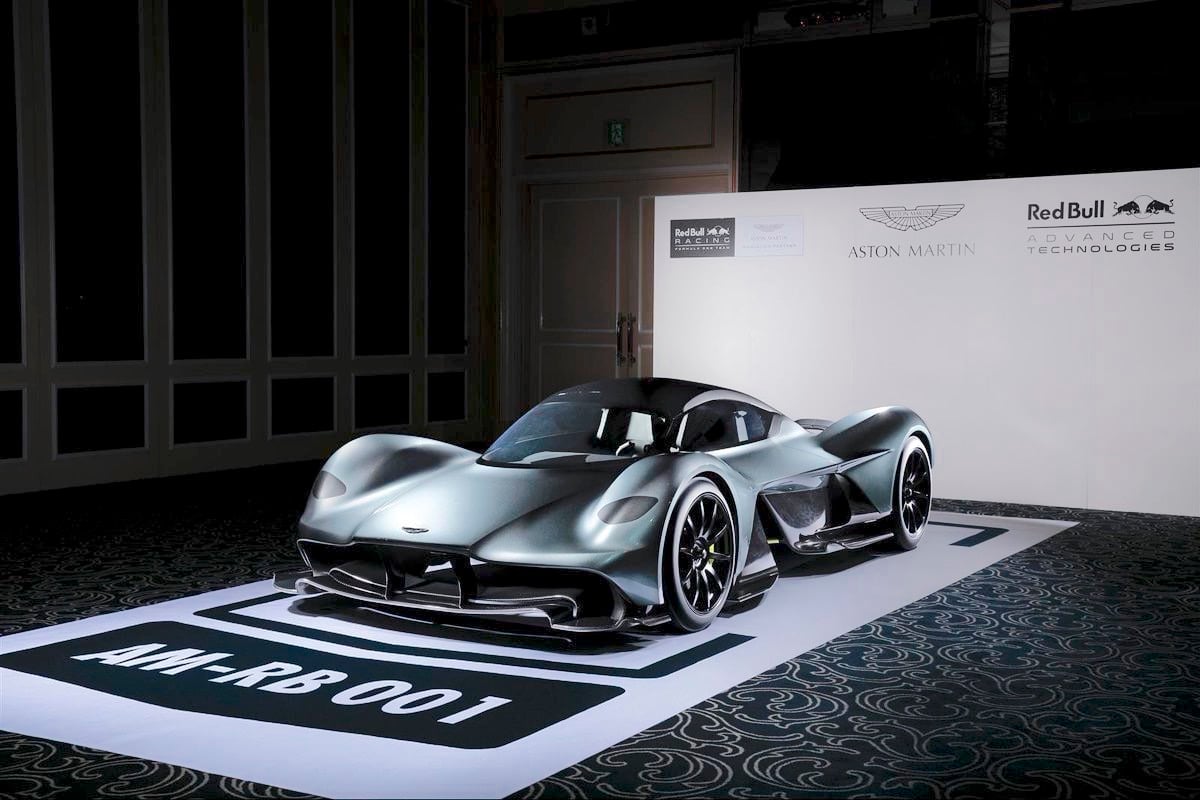 The intrepid car gurus at Road & Track magazine have dug up the dirt on Aston Martin's forthcoming Valkyrie hypercar, revealing this insane machine will boast 1,130 horsepower propelling a scant 2,230 pounds of mass.
The Valkyrie's drivetrain will include a 1,000-horsepower naturally aspirated 6.5-liter V12 engine for an unparalleled audio experience, with electric assistance from a 130-horsepower hybrid drive system.
The development team's dedication to light weight apparently shows, in the car's Spartan cabin that is more spare than even the bare-bones Ford GT's cockpit. Other details include the replacement of outside mirrors with video cameras and an Aston Martin badge on the hood that is only a few microns thick.
A track-only version of the Valkyrie will follow the example of Aston's earlier Vulcan model, adding an even larger front splitter and rear wing for maximum downforce. The company has stated that it aims for the track car to lap England's Silverstone Formula One track at the same pace as a Le Mans LMP1 prototype car like this year's 24-hour champion Porsche.
The finalization of these many details suggests that Aston remains on track to deliver the Valkyrie to customers by its 2018 target date.
h/t: Road & Track