The New Aston-Martin Vanquish Zagato Is A Bond-Worthy Beauty
007's favorite car company has unleashed a stunning carbon fiber concept.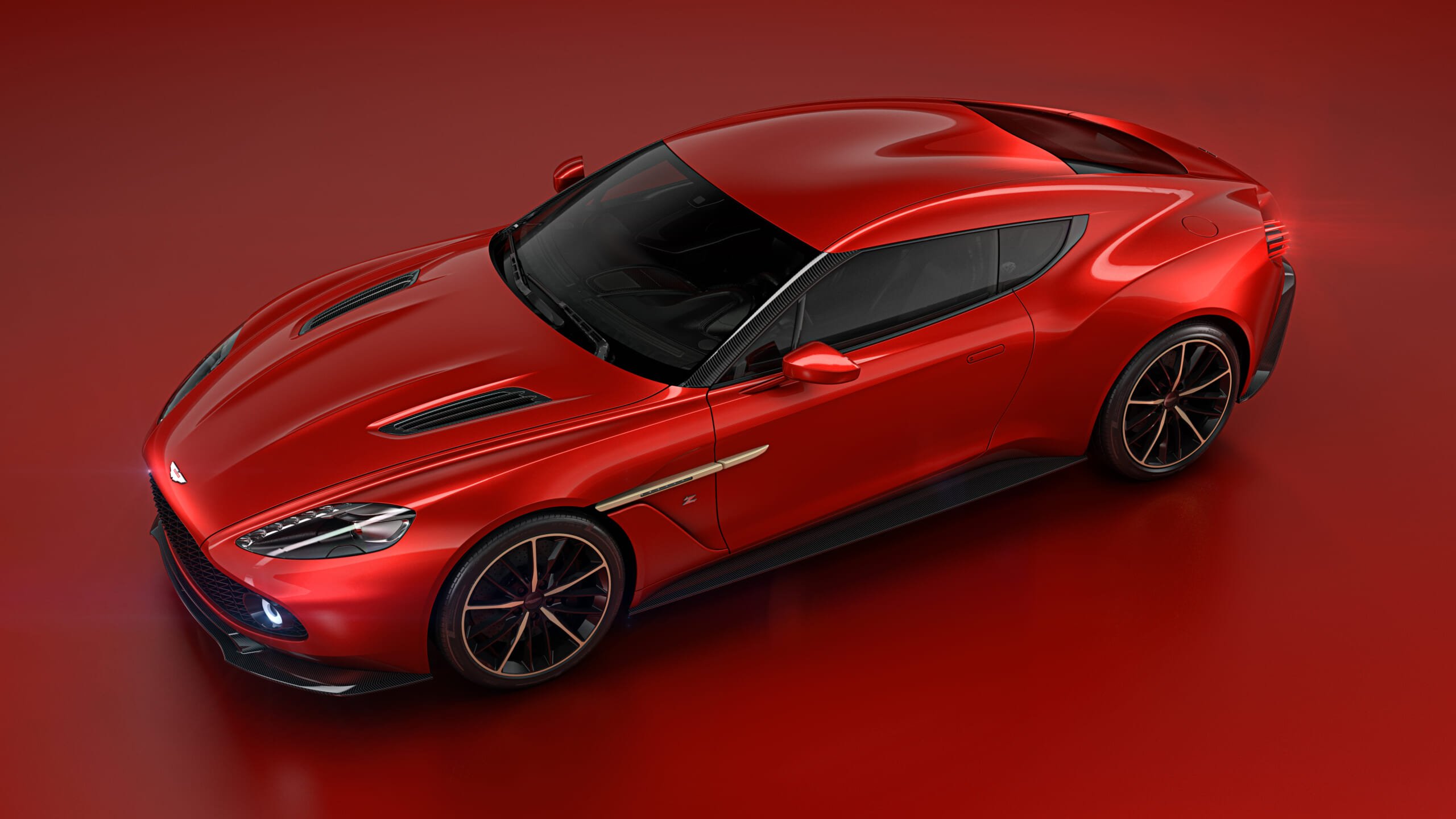 Aston Martin has once again joined forces with Italian design studio Zagato and dreamed up the striking Vanquish Zagato concept that debuts this weekend at Concorso d'Eleganza Villa d'Este, held at Lake Como in Italy.
The original collaboration between the companies produced the 1960 DB4 GT Zagato, and the most recent product of their joint efforts was the 2011 V12 Vantage Zagato.
The new Vanquish Zagato's body is entirely carbon fiber, made from the minimum number of pieces to reduce body cut lines that intrude on the car's of-a-piece feeling. 
The windshield and side windows are blended together to create the impression of a helmet visor. The roof curves in a double-bubble shape that Zagato pioneered in the 1950s to provide extra headroom needed for helmets.
At the rear, the Zagato wears traditional circular taillights, but rendered in the same "bladed" LED technology as the Aston Martin Vulcan track-only supercar. There is also a retractable rear spoiler and a rear hatch providing luggage access for stylish practicality. 
A carbon fiber sill anchors the bottom of the car, running from the front splitter, through the side skirts and concluding in the rear diffuser, which contains the Zagato's quad-tip exhausts.
All in all, it's a ride that James Bond would certainly approve of, whether it's departing 007 Daniel Craig or his reputed replacement Tom Hiddleston.