This New Aston Martin Vanquish Zagato Convertible Belongs in a James Bond Film
Aston Martin goes topless in style.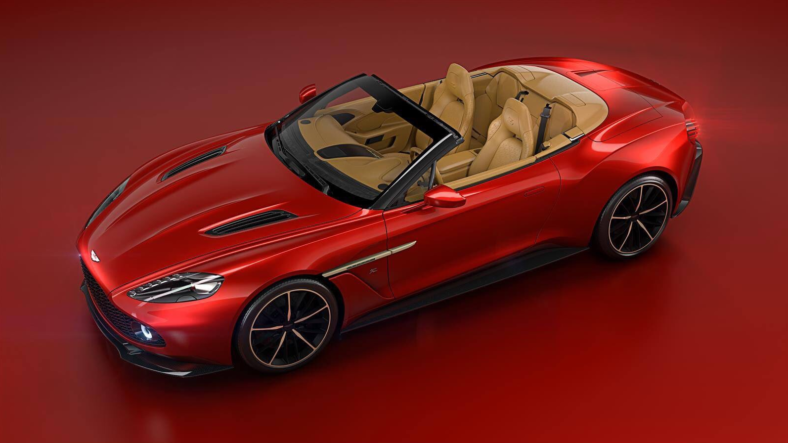 Aston Martin has released images of the convertible edition of the Vanquish Zagato. This version was re-bodied by the Italian Zagato design house, and it carries the traditional Italian designation "Volante" to indicate that this is the sun-worshipper's version of the car.
Just as with the coupe version, Aston will build only 99 of the Vanquish Zagato Volantes. They are all powered by the same 592-hp naturally aspirated V12 engine that accelerates the car to 60 mph in 3.7 seconds.
Chopping off the roof required adjustments to the car's remaining sheetmetal to ensure proper visual flow. "Just like the Coupe, we have emphasized the way surfaces change and intersect to create a muscular form," explained Aston Martin's chief creative officer, Marek Reichman. "We've endeavored to create an elegant, flowing shape that really works to emphasize the car's sculpted rear haunches."
The first lucky customers will get their gorgeous new English playthings in 2017. No word on when 007 takes delivery of his next ride, but red admittedly seems a bit too obvious for the super spy's tastes.