The Audi R8 Spyder Is The 200 MPH Convertible You've Been Waiting For
Going topless never felt so good.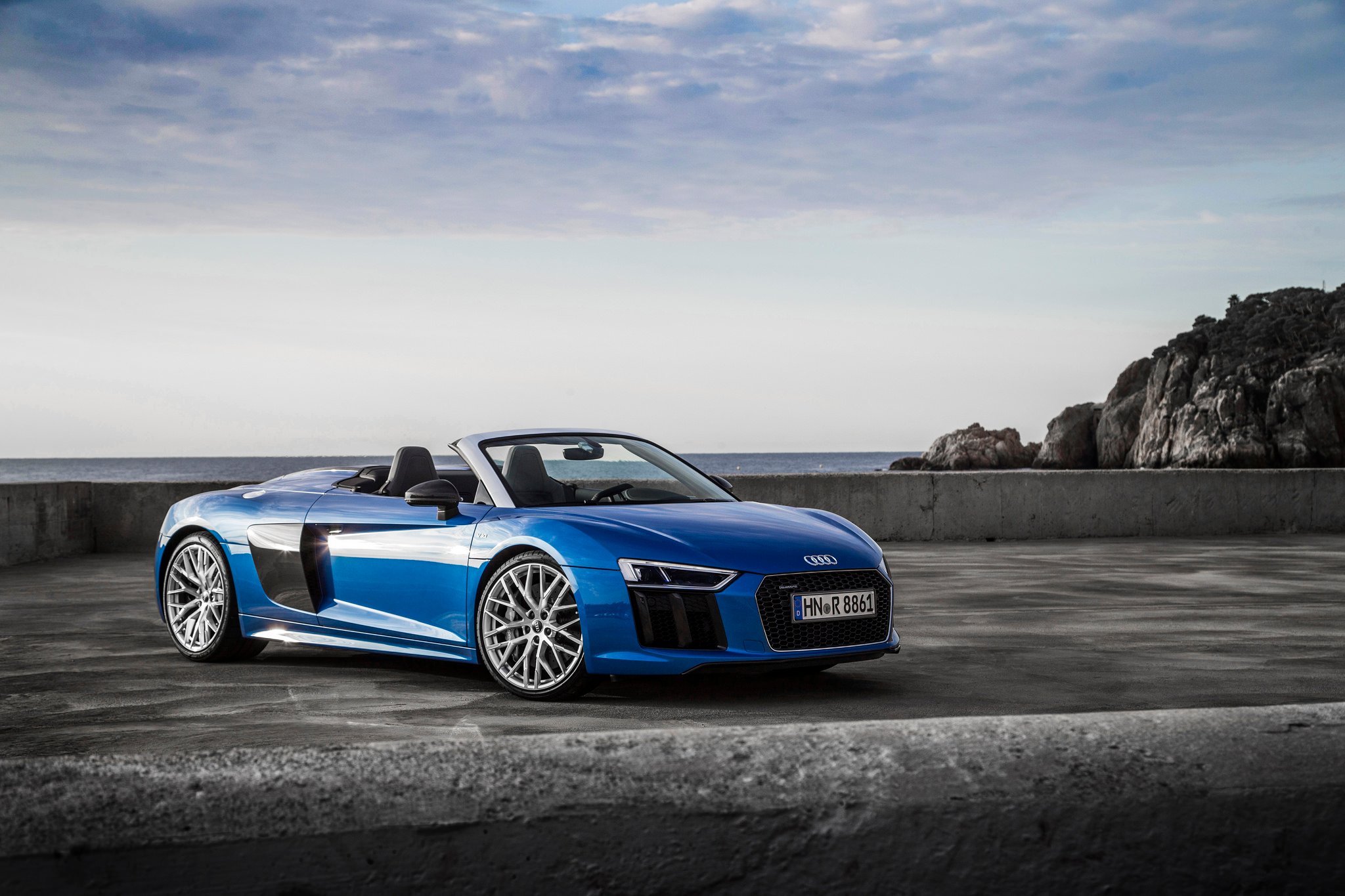 Audi's corporate sibling Lamborghini got first honors for the drop-top version of this shared platform, releasing the Huracan Spider in the U.S. last spring, but the R8 Spyder is reaching European dealers now.
Just because the R8 and Huracan share some major chassis and powertrain components doesn't make them the same car, though. Audi builds the R8 Spyder at the "Audi Böllinger Höfe" near Neckarsulm, where roughly 500 highly qualified employees build each car with painstaking craftsmanship. 
The raw-edged naturally aspirated 540-horsepower 5.2-liter V10 engine employs dual fuel injection, with both traditional port fuel injectors and cutting-edge direct injection for optimal fuel metering. The result is a 198-mph top speed and 3.6-second 0-60 acceleration time.
The other relevant numbers for the R8 Spyder are 20 and 31. That's because the folding soft top rises or stows in just 20 seconds while driving at speeds up to 31 mph (the Germans aren't random, that equals 50 kilometers per hour).
To make it easier to share your internally combusted joy as conveniently as possible, the R8 Spyder features a steering wheel-mounted button to open the car's muffler bypass valves for maximum sonic sensation.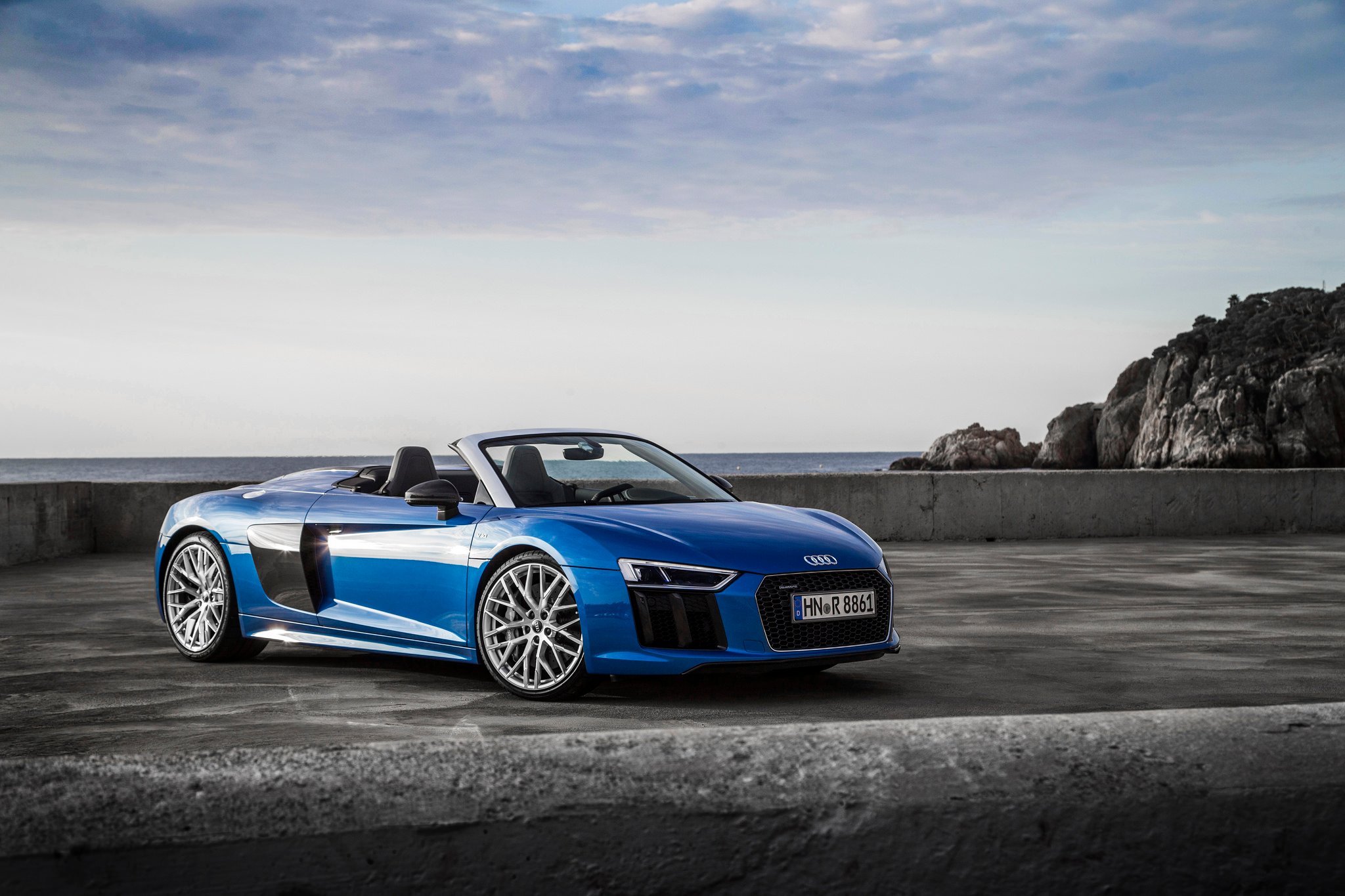 U.S. buyers have to wait until next year to take delivery of this German drop-top beauty, but until then we can enjoy the photos of the Euro-spec model. The base price in Europe is the equivalent of $198,000.
Maybe it's time to get one to park next to your Huracan Spider.