Audi R8 V10 Decennium Celebrates 10 Years of V10 Excellence
Only 222 of the special edition supercars will be made.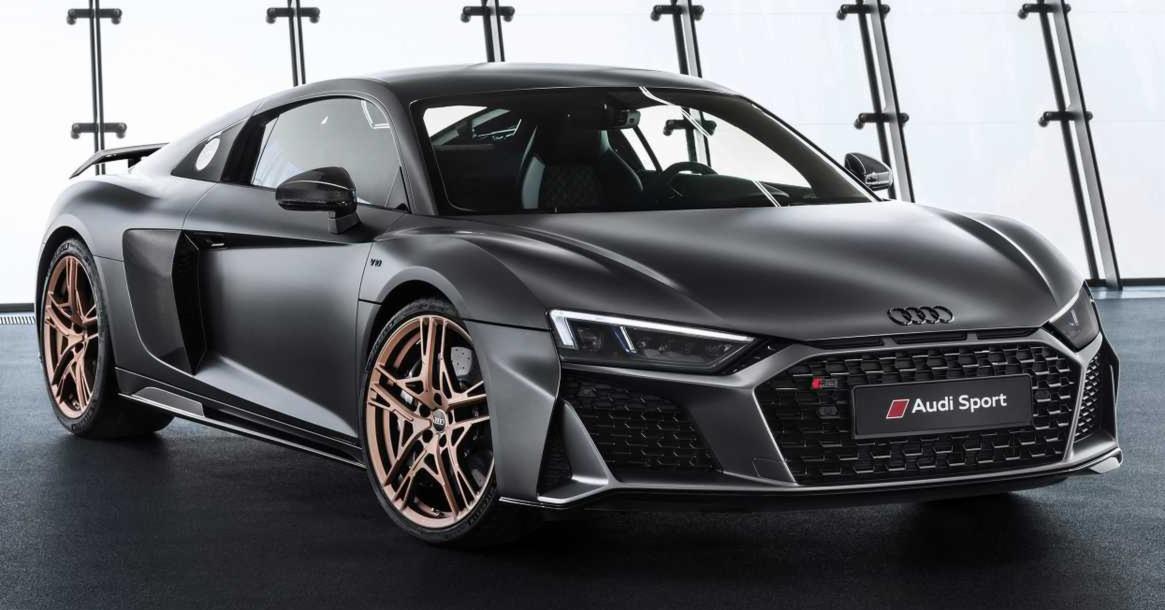 Audi
The first Audi R8 to sport a 5.2-liter V10 arrived way back in 2009, and the luxury German car company is honoring this match made in automotive heaven with the 2019 Audi R8 V10 Decennium. 
The supercar's range-topping, naturally aspirated engine is tuned to produce 620 horsepower, giving it the guts to hit 62 mph in 3.1 seconds and max out at 206 mph. As with all R8s, the Audi virtual cockpit and Multi Media Interface come stock.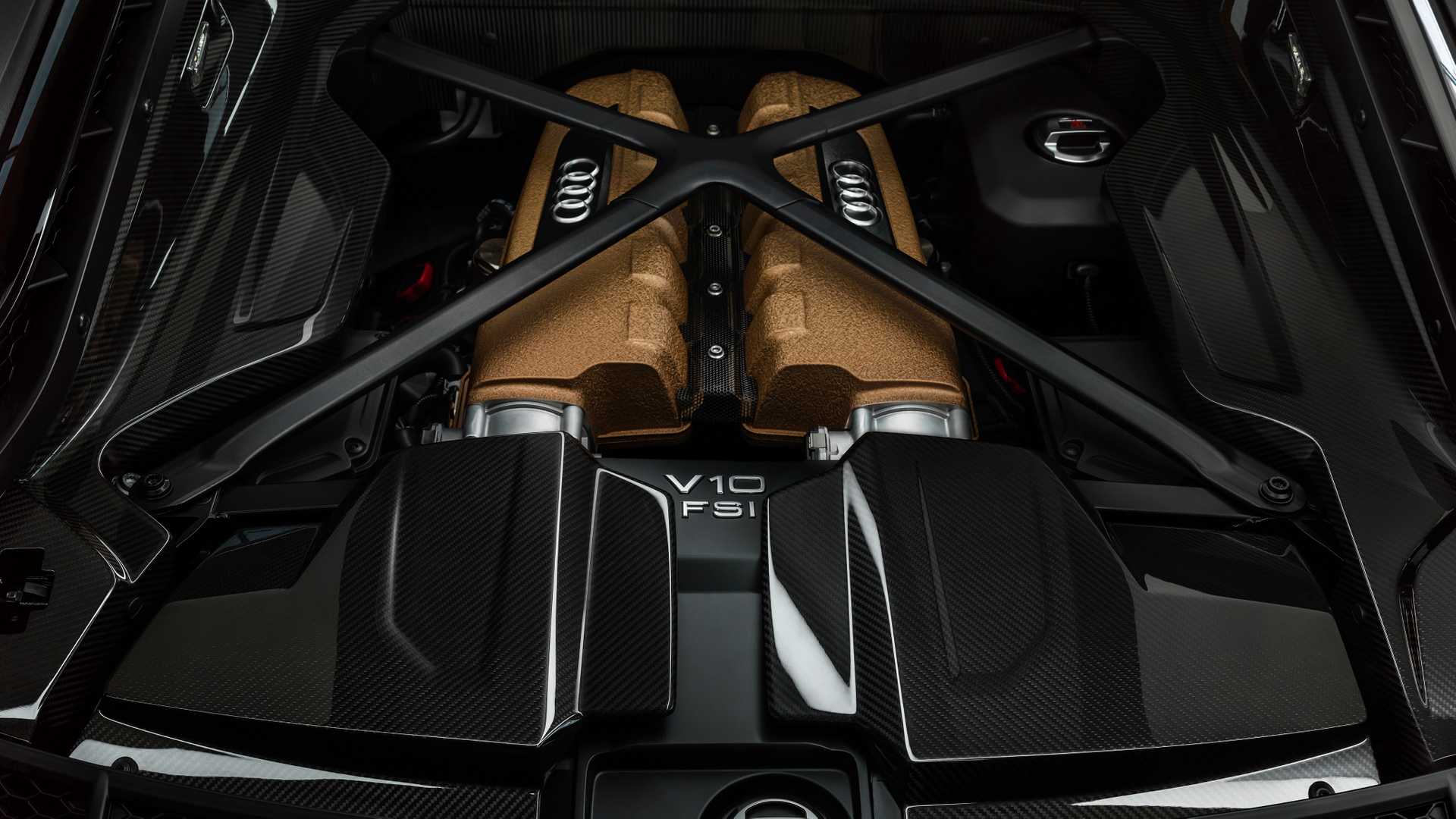 That's all well and good, but what makes this special edition, well, special, is its styling. The mid-engined coupe is shown in model-exclusive "Daytona Gray" with the front spoiler, side sills and diffuser painted in stunning gloss black. Side blades and the exterior mirror housings are made from carbon fiber, a touch that rounds out the body's head-turning sheen.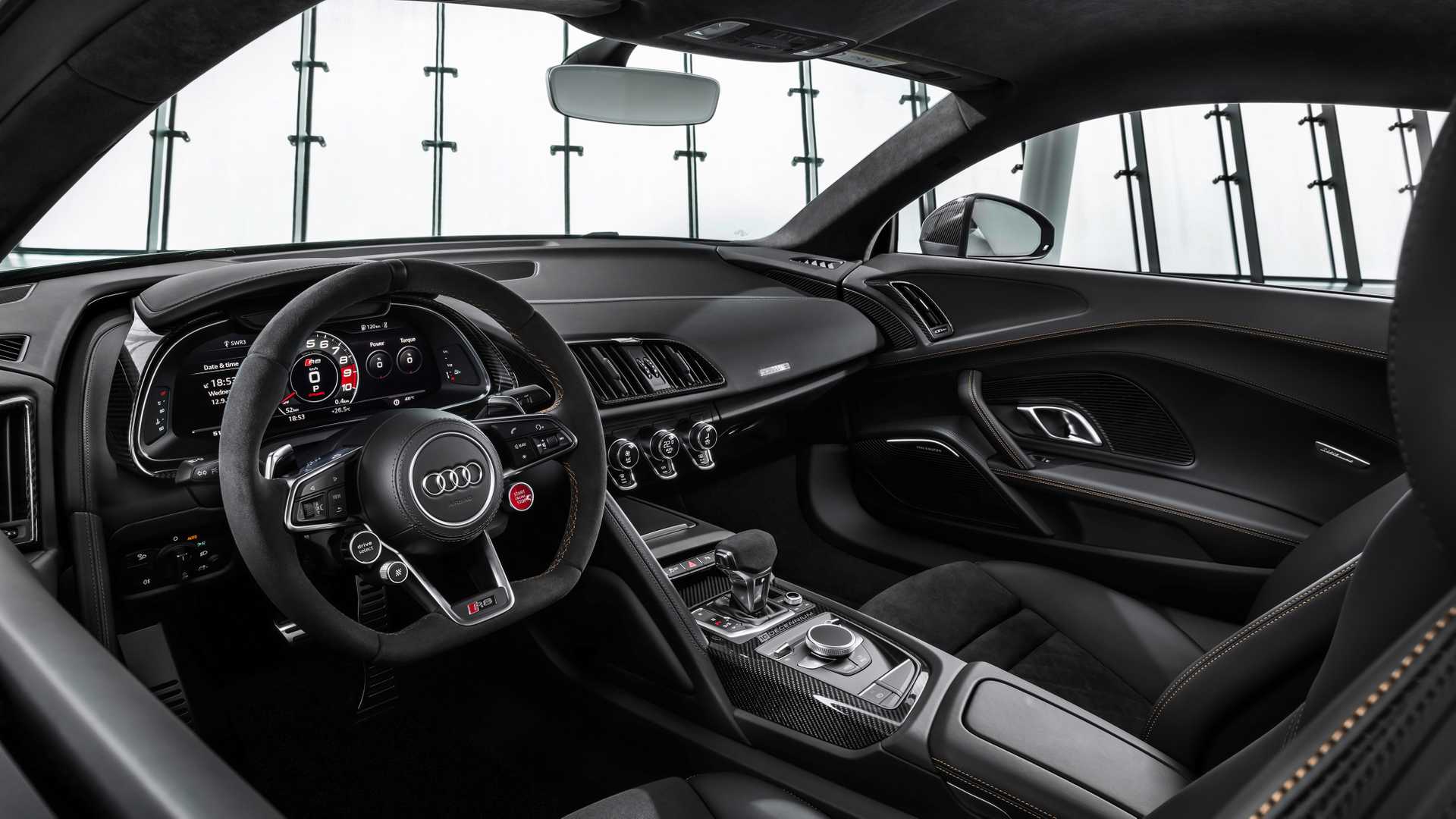 On the interior, almost everything is murdered out except for the gloss carbon fiber accents and copper stitching on the seats, shifter and steering wheel. A matte finish "Decennium" logo appears on the center console, doors and door sills. 
If you still forget that you're driving the "Decennium"edition, the door light projects those letters and model's sequential number on the floor. Nifty, eh?
Production of the R8 V10 Decennium is limited to just 222 units, and that's worldwide. If you can get your hands on one in the U.S., it'll cost around $252,000, which is over $60,000 more than the regular R8. 
Perhaps it's worth it to own a piece of Audi history.