Audi Just Dropped the Top of Its Already Bonkers 198-MPH Supercar
Meet the R8 V10 Spyder.
Audi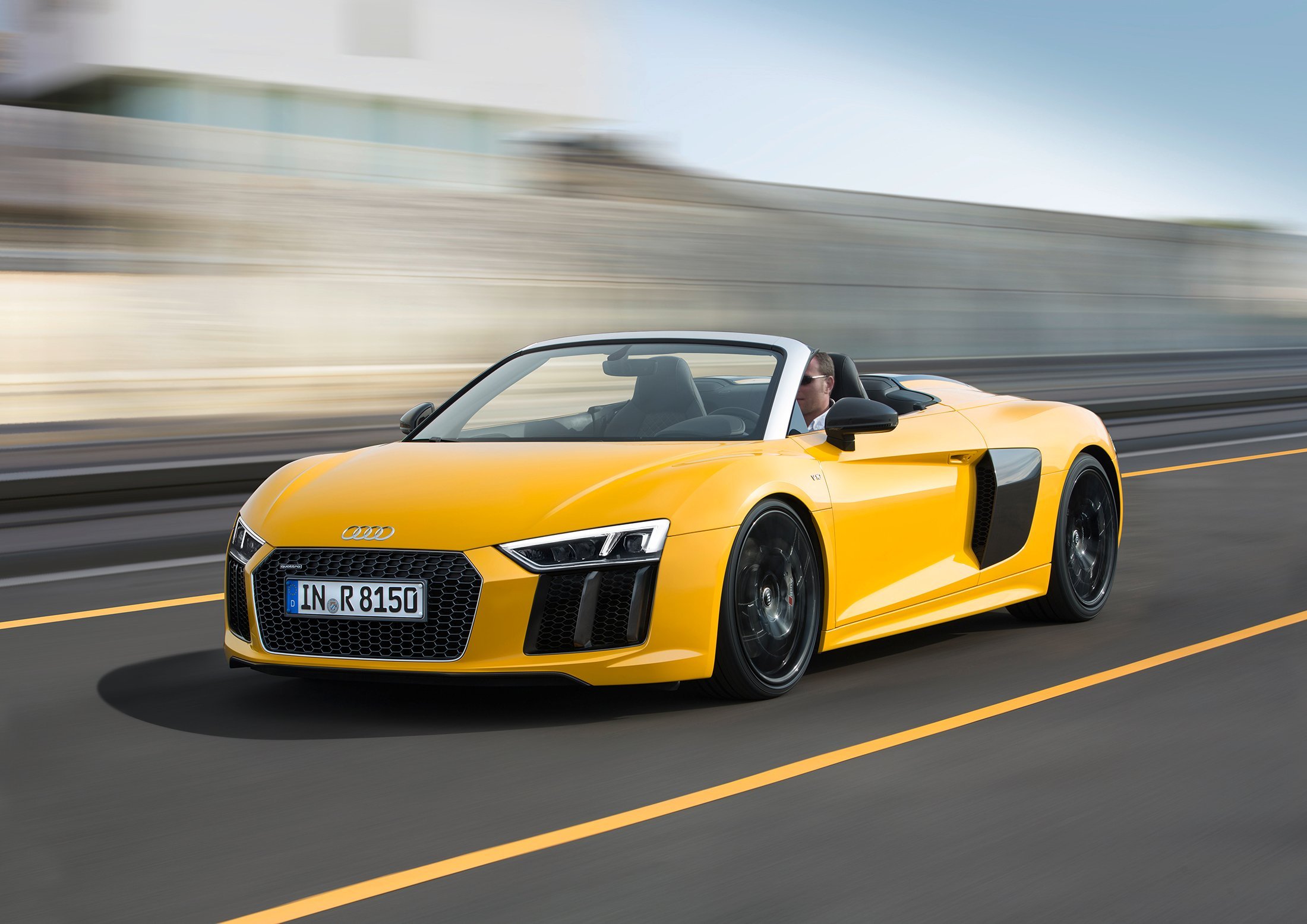 Following a hiatus when the second-generation R8 was introduced last year, Audi has released the 540-horsepower V10-powered convertible version of its flagship R8 sports car.
At 3.5 seconds, this new version is a tenth of a second quicker to 60 mph than the previous generation R8 V10 Spyder, and its redesigned chassis is 50 percent stiffer, for an improved ride, more accurate steering and more responsive handling.
The R8's handling also benefits from the decision to mount its suspension arms directly to the chassis, with no intervening subframes.
The car's fabric convertible top opens or closes in 20 seconds while driving at speeds of up to 31 mph, the same as the V8-powered Spyder, which was already available.
R8 V10 Spyder pricing starts at $176,350, including destination charges. (Just think of the money you'll save on hair dryers.)