This Beautifully Blacked-Out Custom Motorcycle Is a Work of Art on Wheels
Take a ride to the dark side.
The Bandit9 EVE 2020 may look like another eye-catching concept motorcycle from an overzealous artist, but this beautifully blacked-out bike is both real and available to purchase for a very reasonable price. 
Bandit9 CEO Daryl Villanueva, the same Vietnamese customizer who previously produced equally gorgeous takes on the Honda Super Sport 125 and Harley-Davidson Street 750, partnered with luxury house Lane Crawford Hong Kong to create the menacing masterpiece.
"The EVE 2020 has a  hostile look thanks to the blacked-out finish, engine cover and front cowl," Villanueva tells Designboom. "It looks like a submarine or a missile – like a weapon in a way. The drop in height and how the bike is visually heavier on the back adds to aggression of the bike."
Meant to be as much a mobile work of modern art as a motorcycle, the EVE 2020 features a streamlined all-of-a-piece design that's hand-crafted from stainless steel. 
A dizzying number of custom-made components include the inverted front forks, swingarm, gas cap, foot pegs and shifter, grips, exhaust, and speedometer. A teardrop leather saddle separates the rider—pictured in provided art as a Terminator-like liquid-metal figure—from the unibody gas tank.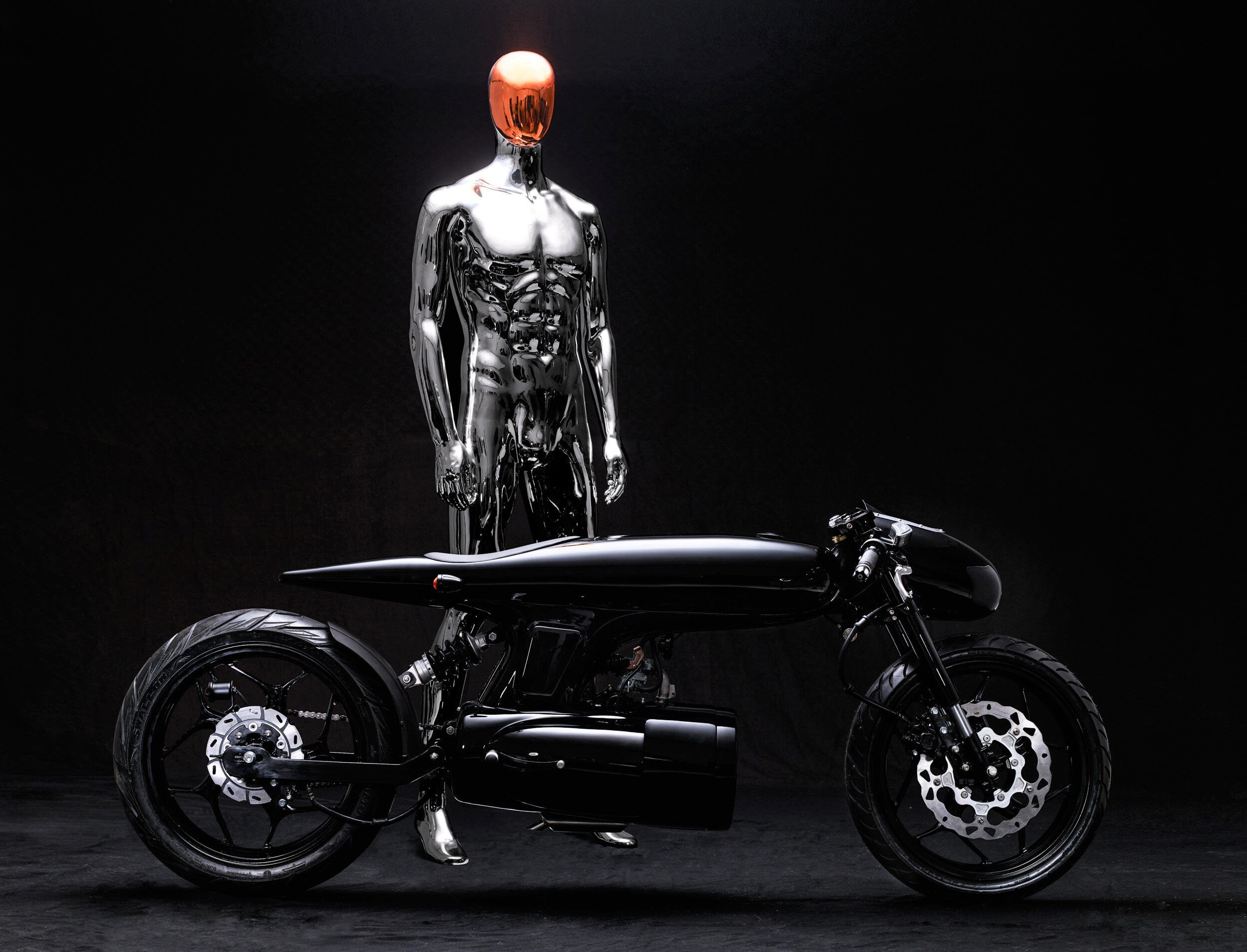 Beneath the stainless steel turbine engine cover is an air-cooled 125cc four-stroke mated to a four-speed automatic gearbox, which is similar to the type of powertrain found on many dirt bikes (disregarding the automatic transmission). But the EVE 2020 is totally street-legal thanks to a white LED headlight, bar-end signals in the front and bullet signals in the back. 
Best of all, Bandit9 is selling each example for just $11,950. Inquire quickly online if interested, as only nine EVE 2020s will be made.