This 500-HP Russian Batmobile Replica Will Make Your 'Dark Knight' Dreams Come True
Hood-mounted "machine guns" and thermal imaging cameras included.
It's been a long time since we've seen a full-size, functioning Batmobile replica. And if you've always wanted to cop the Cape Crusader's ride to fulfill your wildest movie car fantasies, Russian car dealer Auto.ru is actually selling one. 
The "Batmobile 2018 I" was built by Moscow's Fast Boom Pro last year and only has about 75 miles on the odometer. Hi Consumption reports that it draws heavily from the murdered-out model featured in in 2016's Batman vs. Superman with armored tinted windows, automatic doors, and a detachable steering wheel.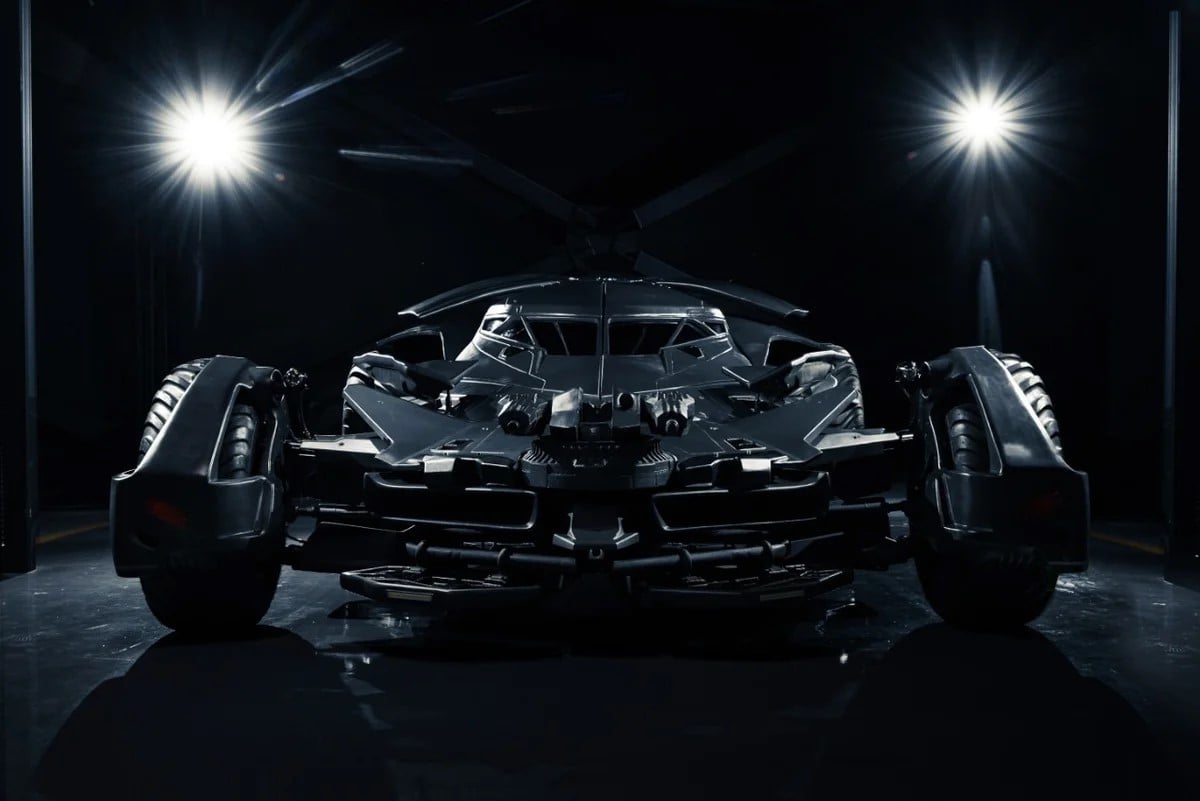 Just over 500 horsepower from what we assume is a 5.0-liter V8 is channeled to some ridiculously chunky tires through an automatic transmission. And yes, it really does run, as the video above demonstrates.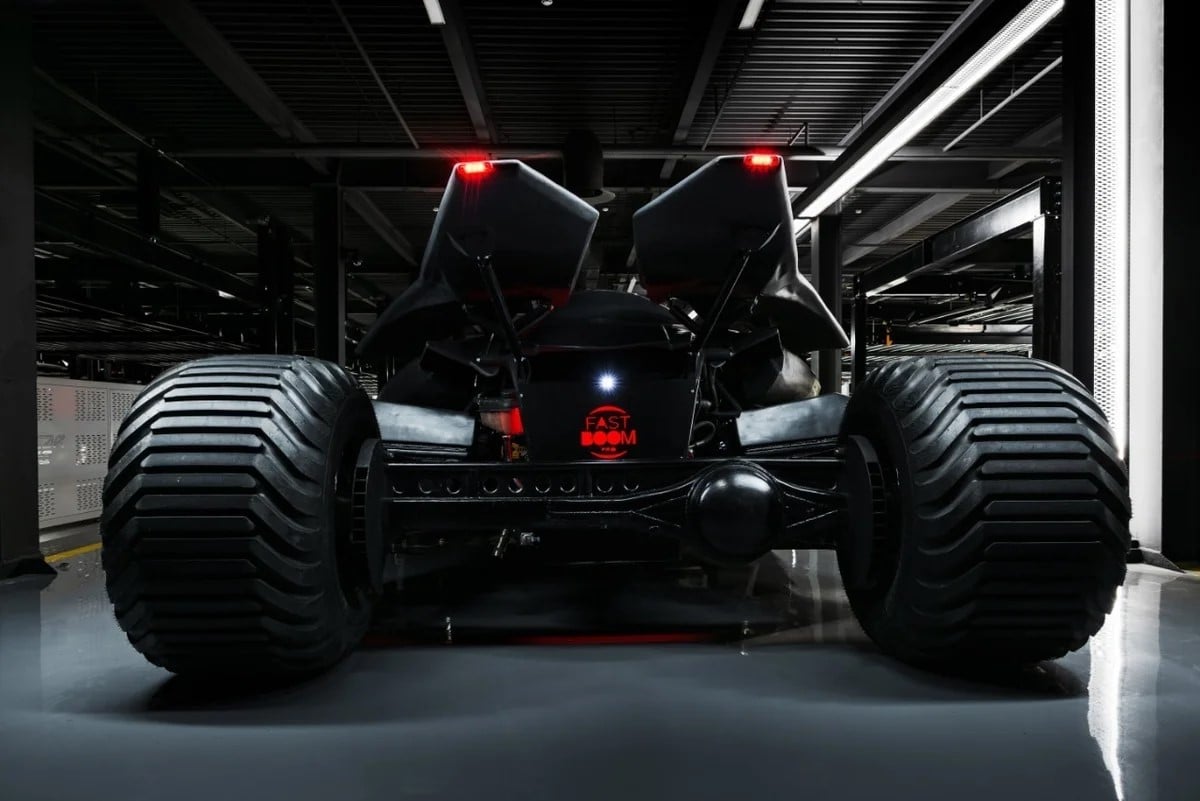 What's really cool about this totally over-the-top custom is that Fast Boom Pro equipped some vigilante-spec gear, including a set of fake hood-mounted machine guns that can supposedly "simulate shooting," a 255x-zoom thermal imaging camera and a second night vision camera.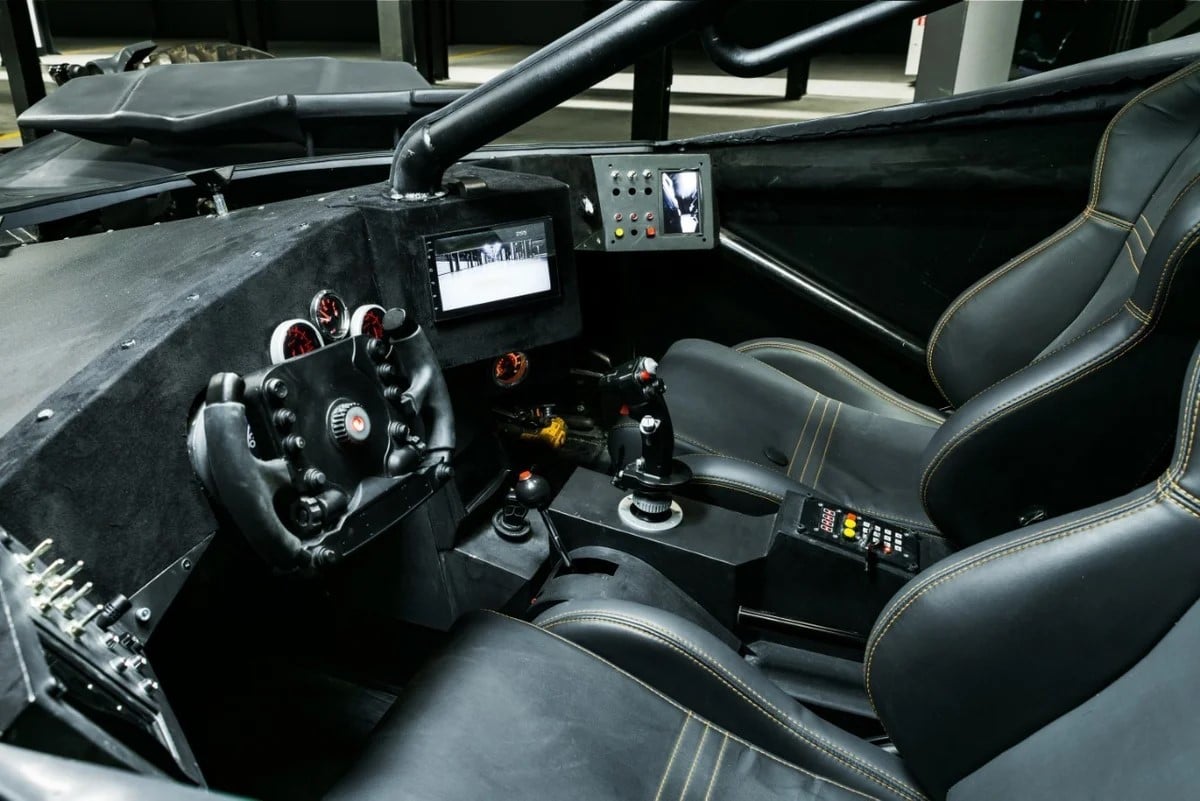 The interior is just as true to the movie car, with an electronic dashboard, on-board computer, black joystick, and a Formula One-style performance steering wheel, plus some more standard automotive features like auxiliary and USB ports, sat-nav, climate control, Bluetooth connectivity and Alcantara-clad seats. 
If you have 55 million rubles (roughly $850,000) to spend on this thing, we'd recommend acting fast—Auto.ru's website shows that the Batmobile 2018 I's listing is getting thousands of page views everyday.