The New Bentley Continental GT Speed is The Fastest Ever
The British luxury car company blends beauty and brawn with this speedy sexpot.
Bentley
Bentley fulfills a need for speed with its latest Continental GT—unleashing the company's fastest production car ever with top speed of 206 mph.
Careful re-tuning of the turbo boost control system for the 6.0-liter W12 engine in the Bentley Continental GT Speed has extracted an extra 7 horsepower for a total of 633 horses, and has boosted the engine's immense torque to 620 lb.-ft.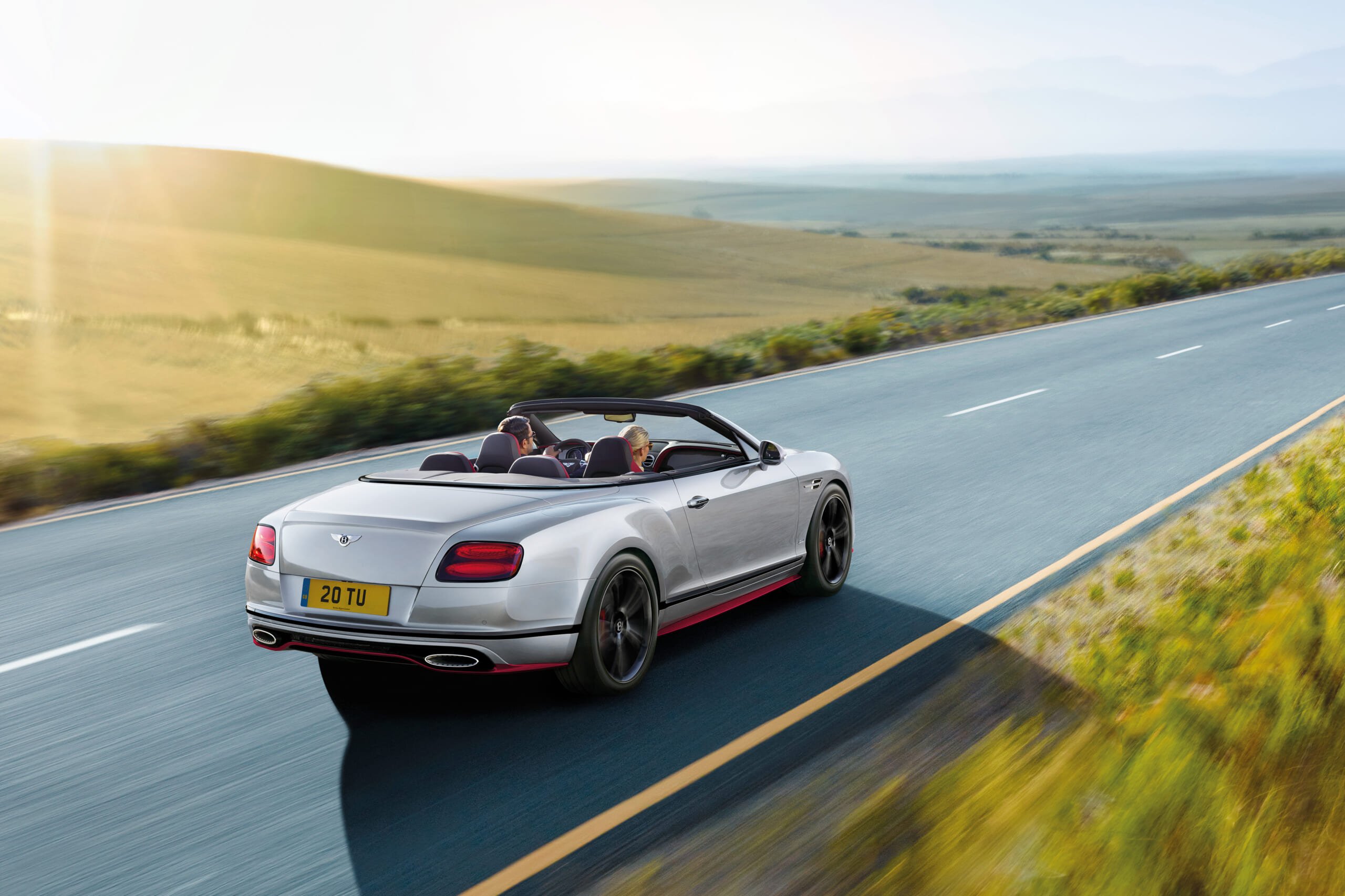 This nearly irresistible force meets the substantial-but-not-immoveable mass of the GT Speed, pushing it with hydraulic ease to 60 mph in 3.9 seconds. Sure, there are cars that get there a second sooner, but they don't have the Bentley's combination of style and comfort while doing it.
To help the GT Speed further stand apart from lesser modes of transport, Bentley has also added the Black Edition, which can be quickly identified by its all-black 21-inch wheels and contrasting front splitter, side skirts and rear diffuser in one of four available colors, Hallmark, Beluga, St James' Red and Cyber Yellow.
The Black Edition's sumptuous cabin gets carbon fiber trim and contrasting accents (in the same shades as the exterior accents) on the seats and center console. Eye-catching contrasting stitching outlines the diamond-pattern quilting on the seats and door panels.
Bentley proudly points out that it takes 110 hours of skilled labor to assemble each Continental GT, with the engine along demanding 12.5 hours of work, which is about the time it takes to build an entire economy car.
"We have developed the GT Speed Black Edition to meet demand from customers for a model in the Continental line that offers both increased sporting capabilities and instantly recognizable styling cues," noted Paul Jones, Product Line Director for Continental GT.
Keep up the good work, guys.
For the latest car news, follow @MaximRides and Dan Carney on Twitter.