5 Awesome Dirt Bikes That Will Rule The Outdoors in 2017
From destroying the dirt to shredding the streets, these versatile bikes have got what it takes.
Husqvarna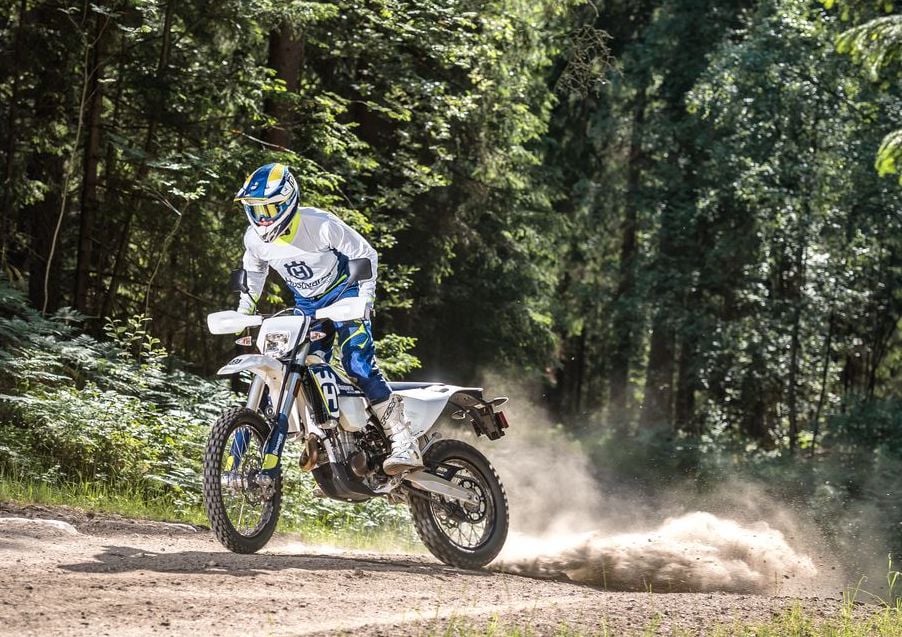 Dirt or street riding. The rules say you have to choose one or the other, don't they? Not really. Pick the right bike and you can do both. For 2017, bikemakers bring us some impressively versatile new models that are street legal by only the flimsiest addition of the required lights and mirrors and other supermoto models built with asphalt firmly in mind.
Whichever recipe you choose, these 2017 bikes are ready for a mix of dirt and pavement for the most flexibility when you pull on your helmet and boots in the new year.
Husqvarna FE 501. Husky's big off-roader has the power of an all-new, lightened 510 cc engine, a new steel frame that is lighter and has 20 percent more torsional rigidity for better handling and a carbon fiber rear subframe that not only shaves 2.2 lbs. of mass, but that promises to spring back into shape following a crash. If only the rider could do the same! Brembo brakes, WP suspension and CNC machined triple clamps mean the 501 has only premium hardware.  $10,799.
Honda CRF250L Rally. Honda's news for 2017 is a new Rally edition of the CRF250L dirt bike that employs a street bike-style frame-mounted fairing and windshield for improved weather protection. The tiny LED lights make the headlights even less apparent, for a dirt-centric style. The Rally gets a bigger front brake for more stopping power on the pavement, while the rear brake's antilock system can be switched off to intentionally lock the rear for slides in the dirt. $5,899.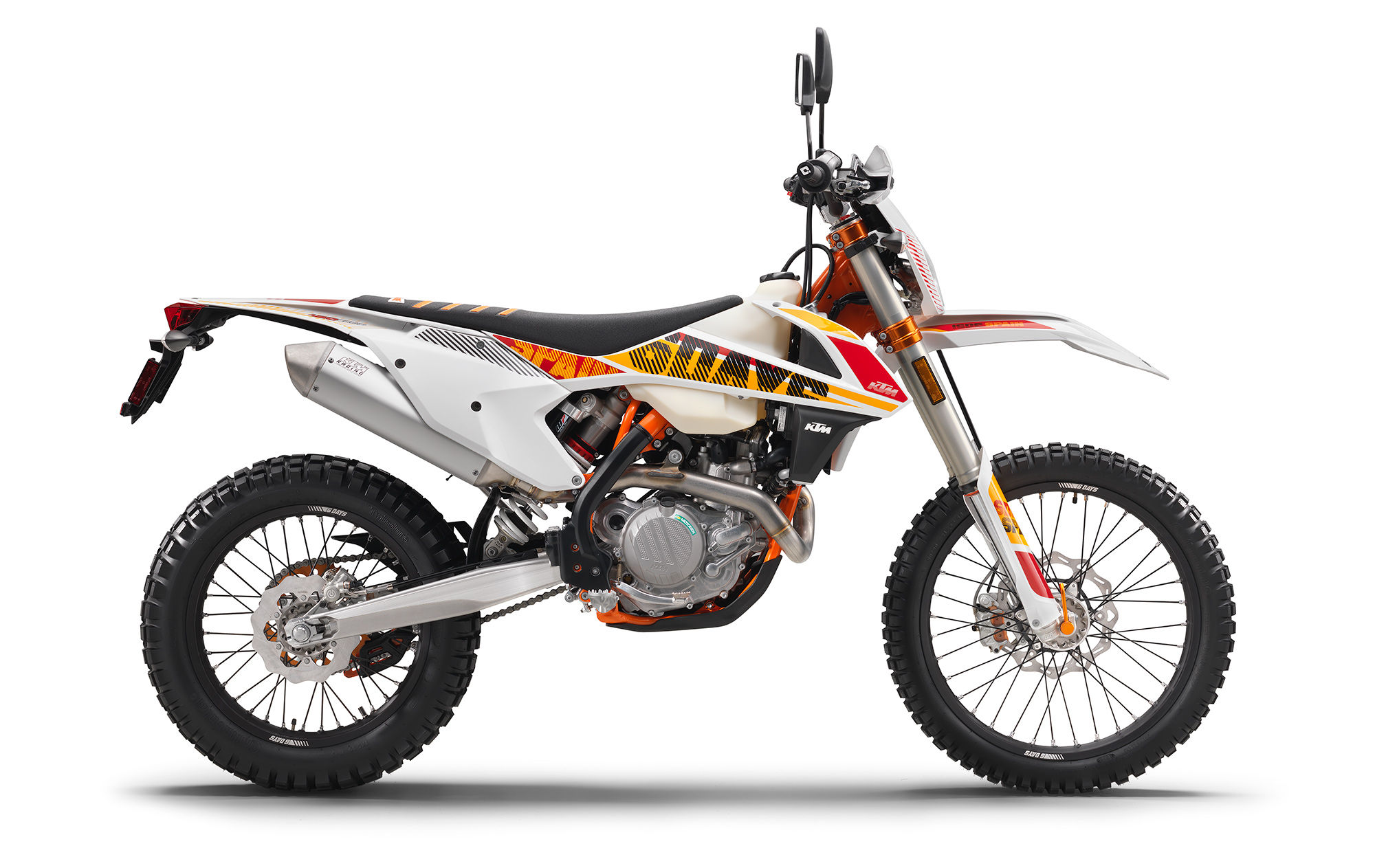 KTM 450 EXC-F Six Days. Like the long-distance rally racers in events like the Dakar Rally, riders in the International Six Days Enduro have to be able negotiate challenging terrain and ride legally on paved roads. So KTM's 450 EXC-F Six Days production bike marries those same capabilities in a bike you can buy and ride from your front door to the off-road site. KTM promises that the bike's seat is specially designed for riding comfort over six straight days, while the 450 also employs premium suspension bits like the same WP fork as seen on the Husqvarna. $11,399.
Suzuki DR-Z400SM. Suzuki's entry for the popular new supermoto category rolls on street tires rather than knobbies, because this dirt bike is meant to compete on courses that include pavement and gravel. Because this is the street-legal production version, the DR-Z400SM includes the requisite lights and mirrors. Suzuki calls it "80 percent dirt bike," while the inverted fork, wide spoked wheels and 300 mm front brake rotor provide on-road performance. $7,199
Yamaha WR250R. OK, Yamaha's WR250R isn't new for 2017. It continues to be the standard-setting 250 on/off-roader. Its lightweight aluminum frame borrows from the company's YZ motocross racers, the WR250R is "not exactly an enduro model and not a street bike either, the WR250R is for riders who ride off-road more than on," says Yamaha. Perfect for fun on a bike you don't have to trailer to your off-road course. $6,699.