World's Largest 'Gigayacht' Will Cost $775 Million and Has a Full-Size Casino
Most insane yacht ever made?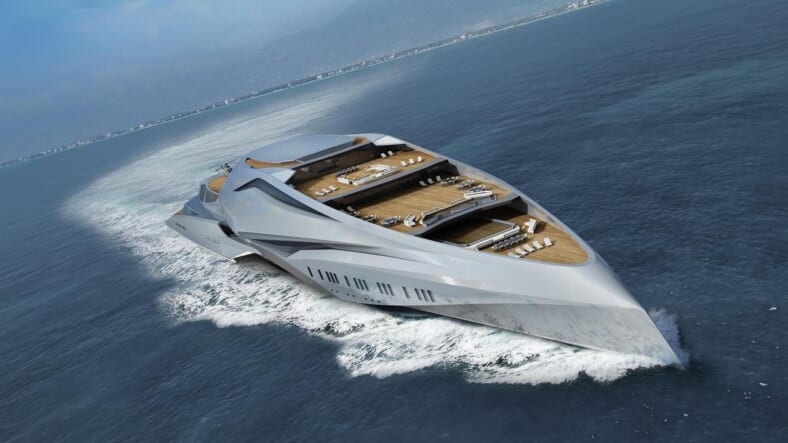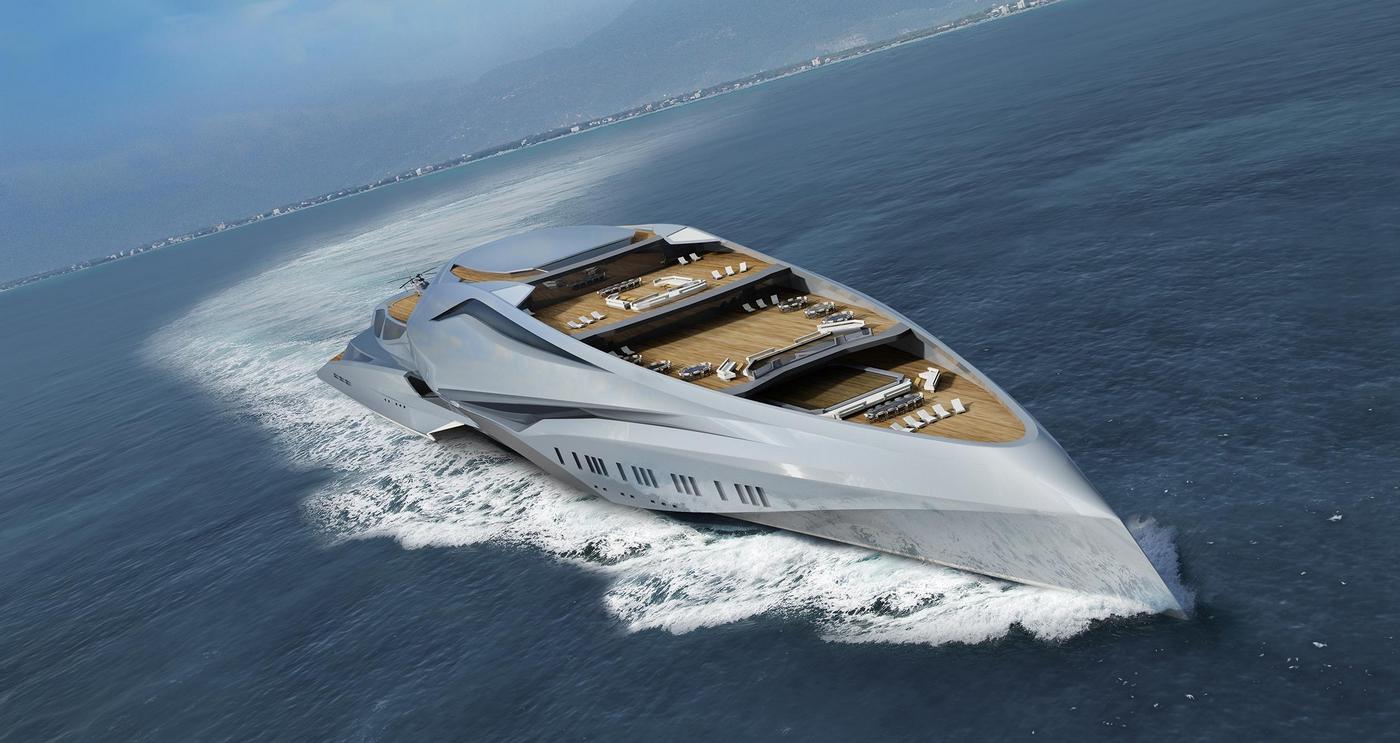 A South Korean design genius has drafted plans for the world's largest yacht, a stunning 750-footer which would cost a cool $775 million and be longer than two football fields. The concept, titled Project Valkyrie, is being sponsored by U.S.-based superyacht builder Palmer Johnson, the firm responsible for some of the world's coolest yachts including the 171-ft. Aston Martin-inspired DB9.
The gigayacht has luxury accommodations for 52 guests and houses 92 crew members. It's length trumps that of the current world's largest private yacht, the 590-ft. Azzam built for Sheikh Khalifa bin Zayed Al Nahyan, Emir of Abu Dhabi and President of the United Arab Emirates.
Project Valkyrie is designed to serve as a floating "entertainment hub" with its own casino, theaters, restaurants and art galleries, though the eventual owner could specify even more eye-popping customizations that could well push the final cost past the $1 billion mark. The aluminum and carbon fiber vessel would also be quite fuel efficient for its size and capable of an impressive 25 knots.
"When I decided to be a yacht designer, I realized that most yachts are white colored and stacked up like wedding cakes," Park tells the London Sun. "Therefore, I was determined to design a very unique looking yacht which would stand out of the fleet. I tried to manipulate the structure's surface skin and create non-rectilinear shapes which appear to distort and dislocate elements of shape."
Eight months in the making, the Project Valkyrie concept joins some of Chun's other brilliant designs including 321-ft. Galaxia (above). And with sponsors like Palmer Johnson these are no mere pipe dreams but will more than likely be built soon. 
As  to who might drop the coin for Project Valkyrie and world's largest yacht bragging rights, "I have had a few interesting offers, but no contracts have been sighed yet," Park tells the paper. So here's your chance….