The Futuristic BikeBox Easily Secures Your Motorcycle Anywhere
It's the next best thing to having a garage.
Parking your prized motorcycle outdoors is a drag. It gets rained on. Thieves steal bikes or parts off of them. Drunks try to sit on them like playground equipment and knock them over. Bikes need to be secured in a closed space, and Germany's BikeBox24 has just the compact solution for many riders.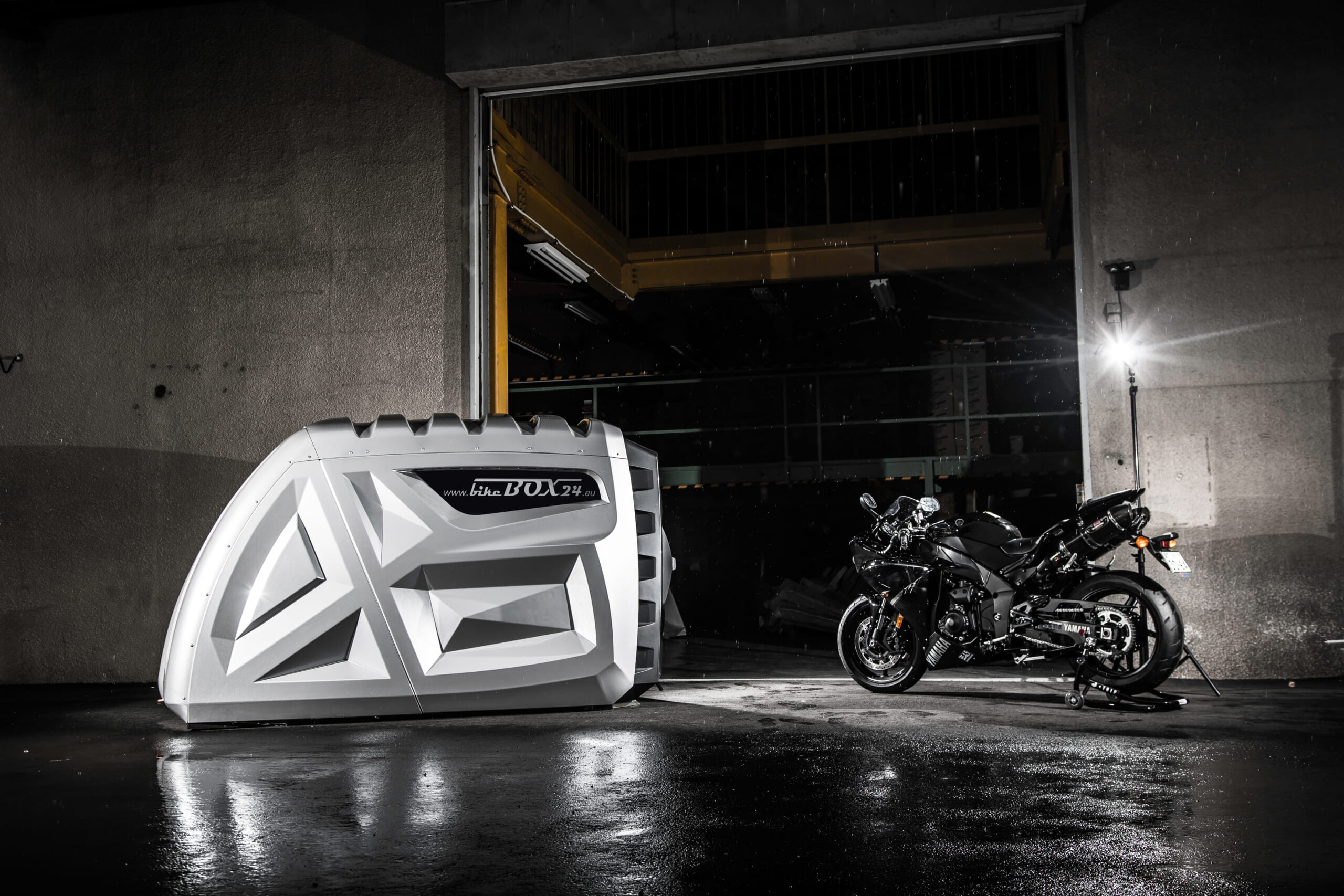 BikeBox24 is a clamshell compact garage that holds a single motorcycle in places like your yard or parking lot where the bike would otherwise be left exposed.
The BikeBox requires only about 32 square feet of space, and because it is not permanent construction, usually no permission is required.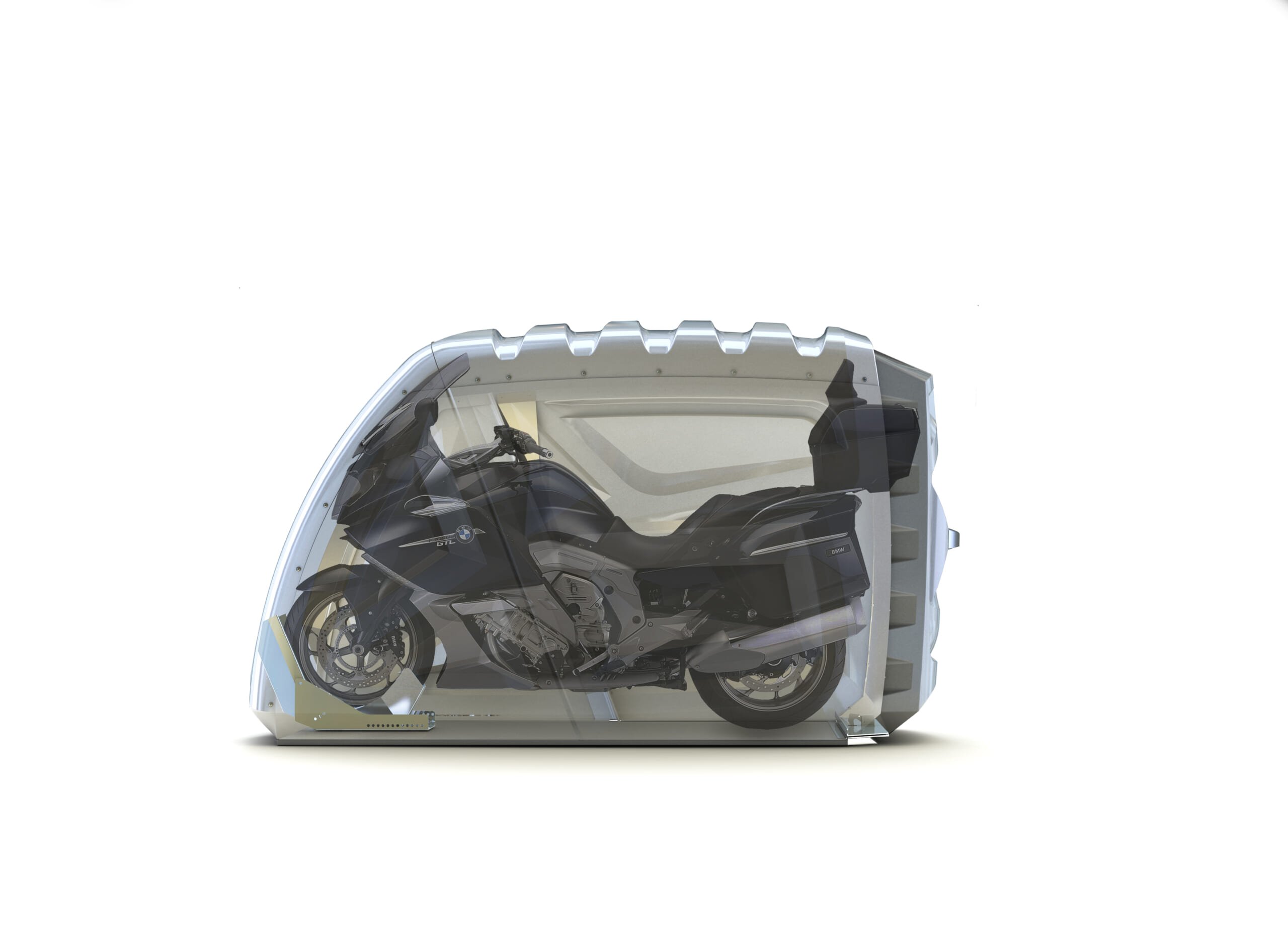 The box is made with a plywood floor, topped by a plastic clamshell top that locks down for security. It flips up and out of the way for easy access loading or removing your bike.
The price is about $4,000, but that is well worth it for your peace of mind and the security of your bike. One stolen bike will have you realizing why they used to hang horse thieves, and it is a feeling best avoided.